Eilat is luxury and popular Israeli resort, that is situated on the seaside of the Red Sea. For many tourists the route to this place is through Tel Aviv – one of the biggest traffic interchange. The distance between these two cities is 340 km, so how can you get from Tel Aviv to Eilat? You can overpass this distance by air transport (plane) and land transport: electric train, bus, car (personal transfer or taxi).

Navigation:
Plane from Tel Aviv to Eilat
Flight from Tel Aviv To Eilat is one for the best ways if you take into account comfort and time. Domestic flights are served by two Israeli air companies: Israir and Arkia. The planes depart from two airport in Tel Aviv – from Ben Gurion and Sde Dov Airport, the flight will take you about 50-60 minutes.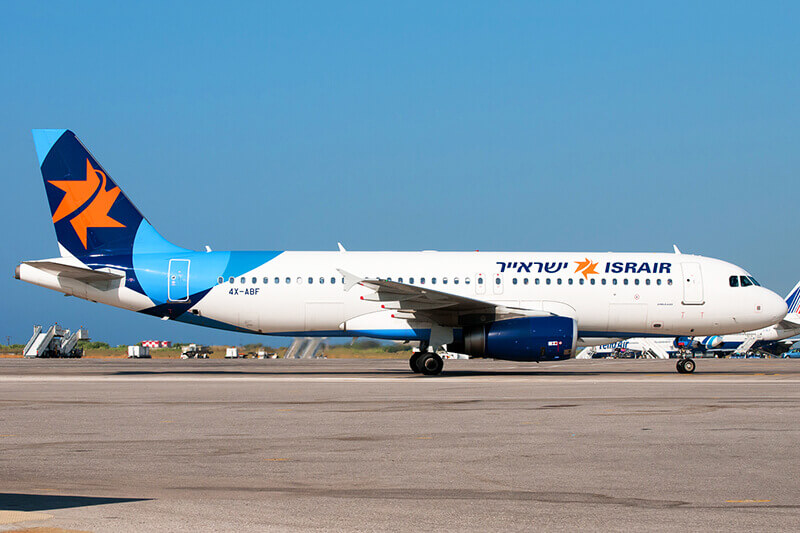 There are 5 runs per day that fly every 1-3 hour, they depart from both of the airports, but there are 2-3 flights in time of Shabbat. The price for flight from Tel Aviv to Eilat varies in 250-400 shekel, if you go in hot season, you would book your flight beforehand, because even local people use travelling by air.
airport of Eilat is situated in the central part of the city, so you can get to your hotel on foot or in few minutes by taxi for no more than 30 shekel.
Bus
If you check public land transport, the best way will be long distance bus from Tel Aviv to Eilat. The route is served by Israeli transport company "Egged". It will take much time – more than 5 hours, but it won't be very hard for you, because all the buses are comfortable, with soft seats, Wi-Fi and air conditioners.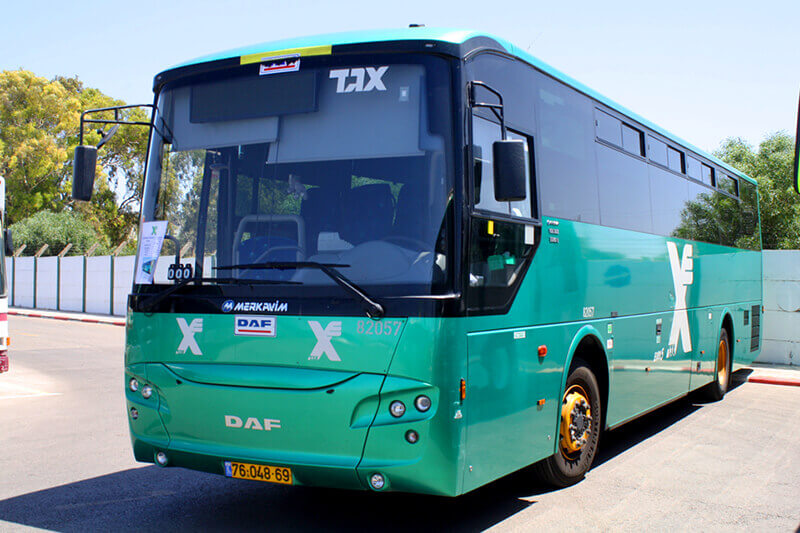 There are few stops for 10-15 minutes. The buses depart from the Central station, which is situated in the south part of Tel Aviv by Levinski St, 108. The first run in 6:30 am and the last one in midnight (there are no runs in Shabbat), buses depart every 1,5 hour in the morning and after 2 pm the interval is every 2 hours. The building of the Central station is very big and difficult, you can buy tickets to Eilat in the booking office on the 6th floor.
There are about 20 bus platforms with glass doors, they will be open in 10 minutes before departure. There are a tablet on the top of them with the number of the run, time of departure and the place of its destination.
2-4 buses can depart at one time to Eilat, besides of the number of the route, there can be additional number – 1, 2, 3 or 4. There is also information in the ticket, so you should be attentive and won't be mistaken.
There is bus station almost in the central part of Eilat, not far from resort area. The ticket will cost 82 shekel, you can buy it on the official site of the transport company.
Train
It's rather comfortable to travel by Israel by train, but there is no railway connection in Eilat. You can get from Tel Aviv to Beer Sheva by electric train, and then, going by bus, get to the resort. Such transfer won't be difficult for you, because railway station is not far from bus station in Beer Sheva.
If the place of departure will be the airport of Ben Gurion, you should go out from international terminal №3 by your arrival, turn left, where you can find railway platforms. You can buy tickets in the automat or in the booking office, the price is 71 shekel. The first train in Ben Gurion departs in 5:30 am and the last one in 9:30 pm, the interval of departure is 30-60 minute (they don't go in Shabbat).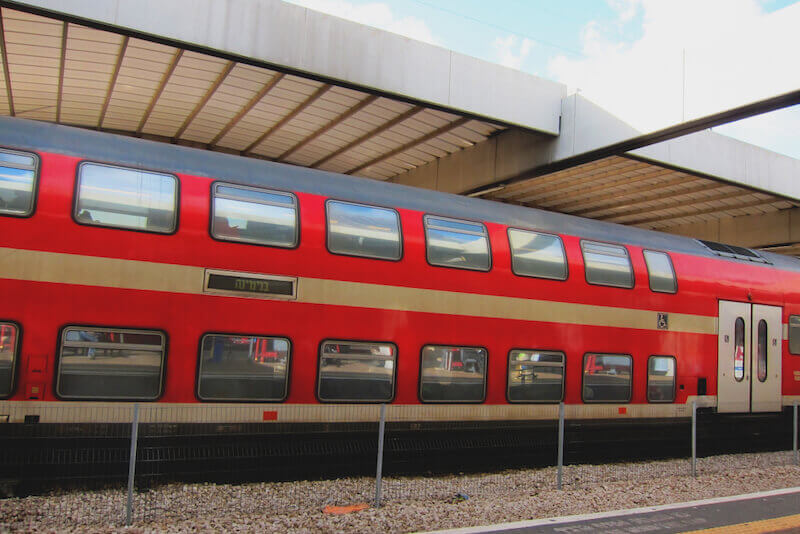 The train arrives to the station "Merkaz" ("Central") in Beer Sheva, this trip will take you about 1,5 – 2 hour. There will be bus station, when you cross the road, where long distance bus of "Egged" company goes to Eilat. The ticket will cost about 115 shekel and it will take you about 1,5 hour.
Besides Ben Gurion Airport, electric trains depart from Beer Sheva to other stations in Tel Aviv: Merkaz, Ha-Hagana, University and Ha-Shalom. Tickets in this case will cost 27 shekel and it will take you about 1,5 hour. Then you should transfer to the bus, that goes to Eilat.
Taxi
Taxi from Tel Aviv to Eilat will cost rather expensive, but the trip will be very comfortable. You will need to pay about 350-400$ for such kind of trip, book car by phone, at the special post in the airport or find on the street. The trip to Eilat will take you about 4-5 hours.
Personal transfer
By cost and time of trip you can such kind of trip by taxi is the same as personal transfer. You should book this kind of service beforehand and the driver will meet you in right time and in right place.
The driver will tell you interesting stories, give you many advices about shopping, excursions and entertainment in the resort. The other advantage is an opportunity to book child's safety seat beforehand and you shouldn't worry about it. The price of transfer from Tel Aviv to Eilat begins from 400$, the trip will take you about 4-5 hours, and you can check the prices and choose the right one for you in widget below.

See Also: