About taxi Athens Airport - Athens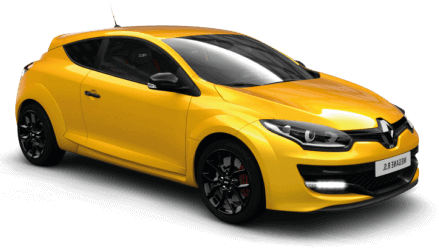 Distance: 36 km
Time in way: 35 min.
Transfer cost from: $63
Athens is heart of Greek culture, which is loved by many tourists. It's place of birth Western civilization. When you land at Athens International Airport "Eleftherios Venizelos", you need to get to capital and overcome distance in about 36 km. You can get from Athens Airport to centre by bus, underground or cab.

Pricing table on the transfer Athens Airport - Athens
Transfer type
Description
Price
Micro
Cheap transfer for couples and families with a child.
$68
Economy
Cheap way. Superior limit: 4 persons, 3 bags.
$68
Comfort
For long-distance trips with comfort.
$63
Business
Comfortable car for business trips.
$84
Premium
Premium car for VIP clients - Mercedes, BMW 7, Audi A7.
$201
Minivan 4pax
Perfect way for 4 persons, 4 luggage places.
$112
Minibus 7pax
Minibus for 7 persons, 7 places for bags.
$90
Premium Minibus 6pax
Business class transfer for a group of 4-6 people.
$208
Minibus 10pax
Right choice for a group of up to 10 people.
$180
Navigation:
Bus from Athens Airport to the city
This way is the most uncomfortable, even if bus goes 24 hour. You should get to exits 4 and 5 to get to your bus stop. There are buses X93, X94, X95, X96 and X97.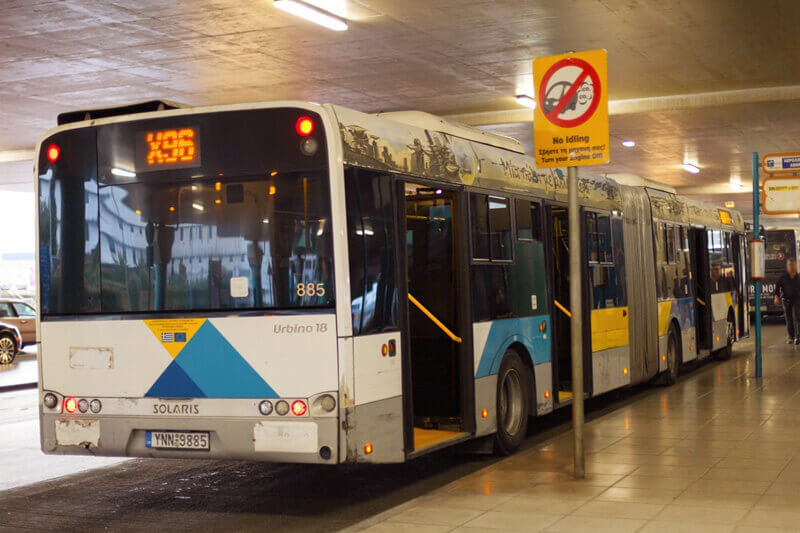 Ticket costs 6 euro for adult and 3 euro for child. Trip will take you about an hour. Driver can wait for new passengers too, so it can take you much time. He also needs some time to pack your luggage.
Of course you need to orient in the city to not lost in searching for your hotel or rented apartment.
Underground from Athens Airport
It will take you about 15 minute to get to the nearest underground station. It's easy to find by arrows. Also it will take you some time to wait for your train, but it won't take much to get to the city.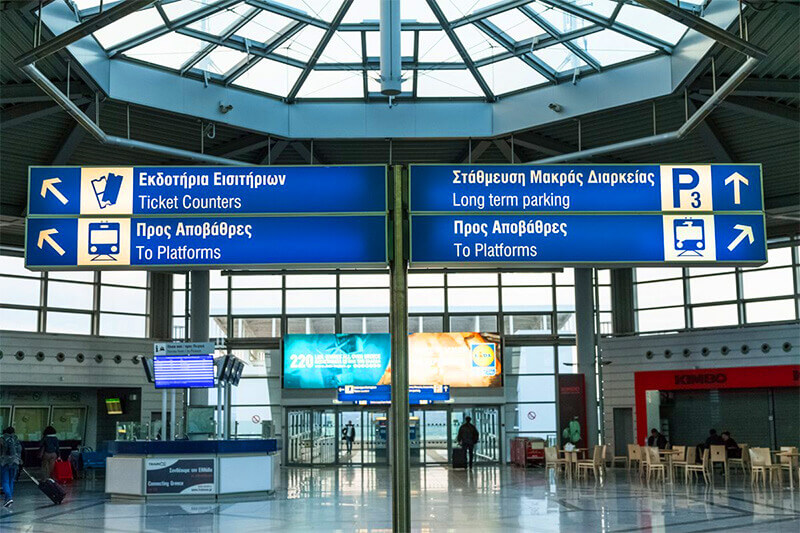 Underground works from 6.30 am to 11.35 pm. So if you arrive late at night, you should look for another way of trip.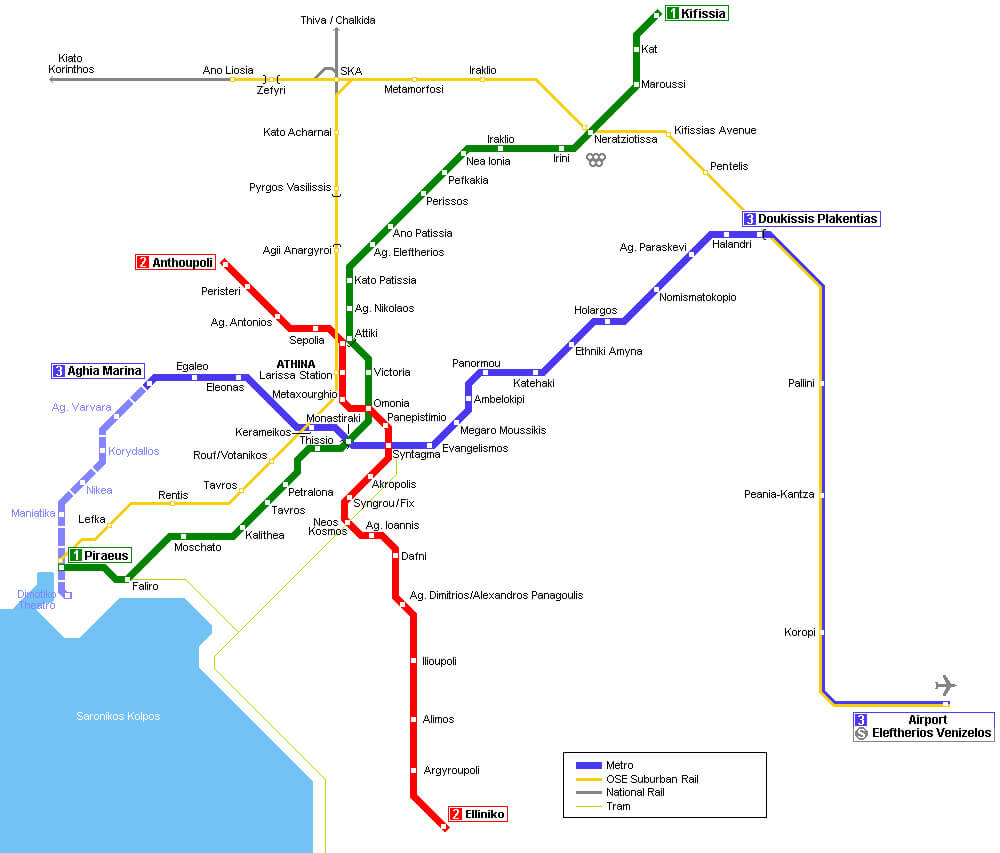 The price for one adult 10 euro, but it's free for child till 6 years old.
Taxi to the city
There is fixed price for cab in the city. So it doesn't matter is your driver moody or not, you will have fixed price. As usual, it depends on kilometers.
All cars are classical yellow with white tablet TAXI on their roof. So you won't be confused. You can find them on taxi rank near the airport, find on the street or book by phone.
You should know, according to local rules, there are no more, than 4 people are allowed (with small children).
Transfer from Athens Airport
When you are in the city at first, it's hard to orient in it and it's arrows without knowing language. So you can be late on train or bus.
Popular destinations:
Why booking is personal transfer is the best choice for tourists? That's because you will be met with name tablet and you won't get lost. Friendly driver will follow you to comfortable car and take you to the place of your destination faster, than any other kind of transport.
Advantages of booking your personal transfer:
you can book the car you need (usual passenger car, premium class or minibus for 4-10 seats);
if you travel with your family, you can ask for child's seat or booster, that are not present in usual cab or their amount is limited;
drivers know English, as usual;
Transfer, unlike other kind of transport, will take you to the place of your destination, but not to the nearest stop (which you can pass).
You can find needed transfer in search below: