About taxi Tbilisi Airport - Gudauri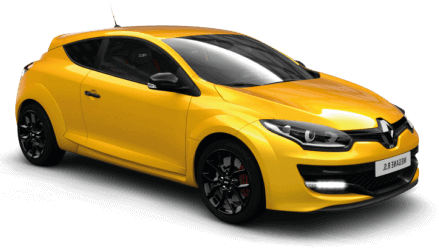 Distance: 150 km
Time in way: 2 h. 45 min.
Transfer cost from: $78
Gudauri is modern and young ski resort in Georgia, that is situated on the descent of Greater Caucasus Mountain Range. The nearest air station is in Tbilisi. There are only 150 km between them. There are few ways to get from Tbilisi to Gudauri: you can use public transport, find taxi by your arrival or book transfer beforehand.

Pricing table on the transfer Tbilisi Airport - Gudauri
Transfer type
Description
Price
Micro
Cheap transfer for couples and families with a child.
$78
Economy
Cheap way. Superior limit: 4 persons, 3 bags.
$83
Comfort
For long-distance trips with comfort.
$94
Minivan 4pax
Perfect way for 4 persons, 4 luggage places.
$110
Minibus 7pax
Minibus for 7 persons, 7 places for bags.
$180
Premium Minibus 6pax
Business class transfer for a group of 4-6 people.
$360
Minibus 10pax
Right choice for a group of up to 10 people.
$450
Minibus 13pax
Minibus for 13 persons is perfect for groups.
$208
Minibus 16pax
Great option for a group of 10-16 people
$581
Navigation:
Bus
You can get from the airport in Tbilisi to Gudauri by public transport, this way will be the cheapest, but it will take much time. Moreover, there is no direct transport and you will need few transfers. So, at first, you should get to the railway station in Tbilisi.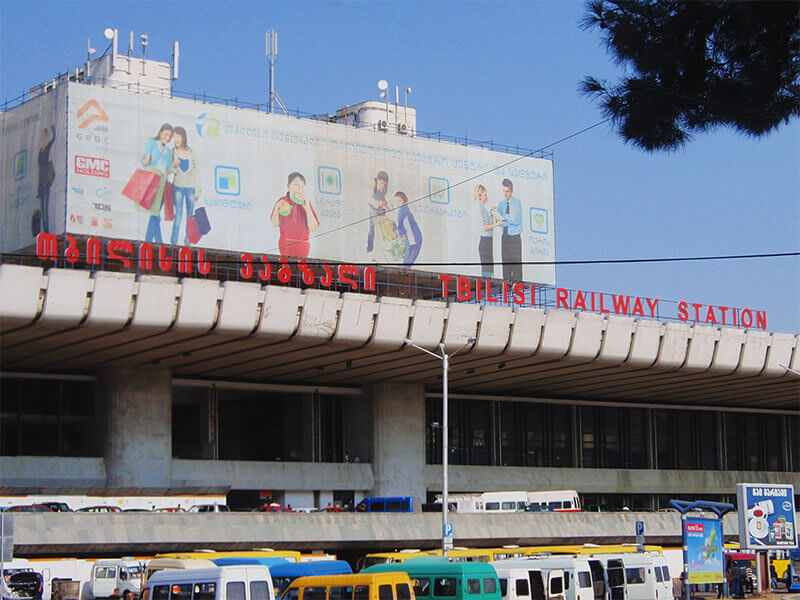 There is run №37, that goes by this route 24 h a day, it departs from the airport every 20 minutes till midnight, at night time (till 7 am) – every 35 minutes. It will take about 50 minutes, the ticket costs 50 tetri (0,5 Georgian lari). Then from the railway station you need to get to Didube underground station. You can overpass this route in few ways: by taxi, which costs 5 lari or underground, this trip will cost you 0,5 tetri, but you will have to buy plastic card for 2 lari (you can give it back later). The trip will take you about 20 minutes.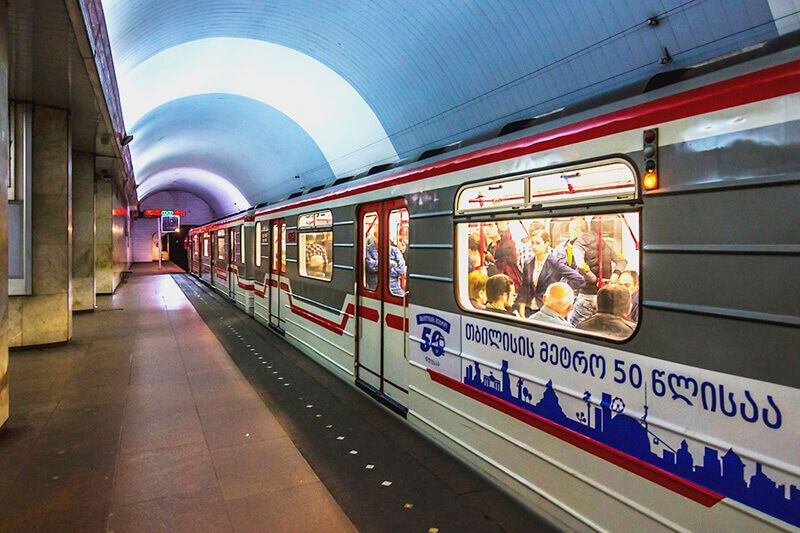 There is bus station near Didube, where buses depart to Guduari. You can also use transport, which goes to Cobi or Kazbegi. There is no right schedule, but they go every hour from 9:30 am to 6 pm. It will take you about 2.5-3 h, ticket costs about 7-10 lari per person (if you have big luggage you should pay extra money).
Transport, which goes to Guduari stops near hotels and hostels, that are situated not far from the road. When you go by other buses, you can go off near the «Smart» shop (Low Guduari) or near "Old post-office" (High Guduari). You should include, that all legends on buses are written in Georgian, so it would be better to remember schedule of all runs that you need.
Taxi
The other way is to hire taxi by arrival, in the airport. Local drivers increase their prices too much, so you have to bargain with them, in this case the price can be lower in few times. You should orient on the price in $100 – it's the most expensive way.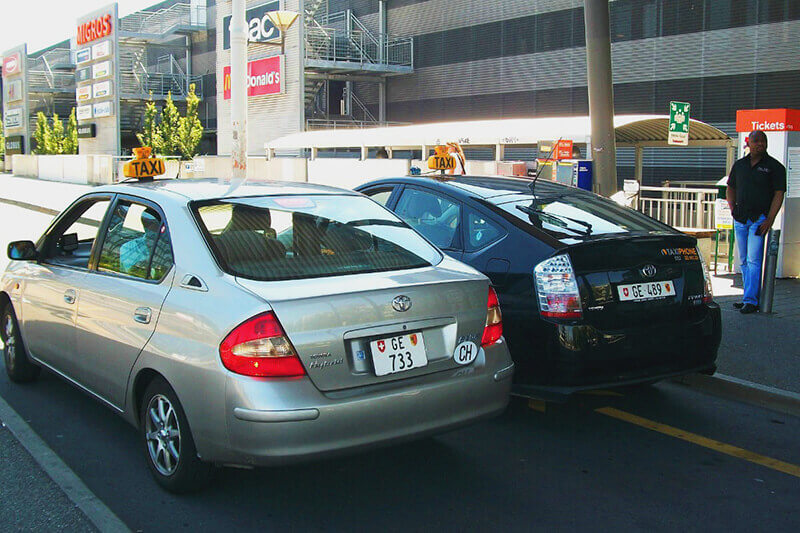 It depends on the weather and traffic jams, but trip from the airport to Gudauri will take you about 2-3 hours. You should know correct address of your hotel in Gudauri, because not all the drivers know it well enough and orient in it well.
Transfer from Tbilisi to Gudauri
The most comfortable and safe way to get from the airport to the resort is booking personal transfer beforehand. In this case tourists will be meet in terminal and they can get to resort easily. You will know the price and it is fixed, so you should not bargain with anyone.
The driver can stop near exchange office, shop or any other place where you need. Personal transfer from Tbilisi to Gudauri will cost about 55-65$ for usual passenger car. If you travel in small group of tourists, you can book minivan or minibus, in this case transfer will cost from 75$ to 110$, it depends on transport.
The trip to Gudauri will take you about 2-3 hour. Many hotels can offer such kind of service for their guests, so when you book hotel, you can ask for transfer too. If you want to book transfer beforehand, you can choose and book it in widget below:

See also: