About taxi Larnaca Airport - Protaras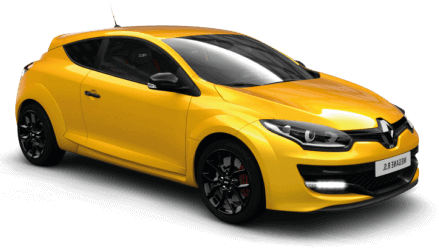 Distance: 67 km
Time in way: 55 min.
Transfer cost from: $60
Protaras is distant and calm touristic place on the south-east of Cyprus. The nearest air station is in Larnaca, that is situated in 60 km. When you plan your route from Larnaca airport to Protaras you can check few ways of transfer, booking transfer beforehand, using bus or taxi.

Pricing table on the transfer Larnaca Airport - Protaras
Transfer type
Description
Price
Micro
Cheap transfer for couples and families with a child.
$60
Economy
Cheap way. Superior limit: 4 persons, 3 bags.
$60
Comfort
For long-distance trips with comfort.
$67
Business
Comfortable car for business trips.
$67
Premium
Premium car for VIP clients - Mercedes, BMW 7, Audi A7.
$120
Minivan 4pax
Perfect way for 4 persons, 4 luggage places.
$80
Minibus 7pax
Minibus for 7 persons, 7 places for bags.
$76
Premium Minibus 6pax
Business class transfer for a group of 4-6 people.
$97
Minibus 10pax
Right choice for a group of up to 10 people.
$105
Navigation:
Bus
If you stop your choice on the bus, so you will be able to save some money. However it will take much time and strength, because there is no direct connection between air station and Protaras and you will need few transfers. There are few bus stops new terminal, so to find the right one, you should go to the first floor, go out by hinged bridge to the street and turn left.
There is tented stop and its schedule. You need blue bus to get to the centre of Larnaca, there are many runs during the day and the last on is in 11 pm. Ticket costs 1,5 euro and you can ask the driver for it. You need Finikoudes stop in Larnaca, it is situated on the wharf of Larnaca.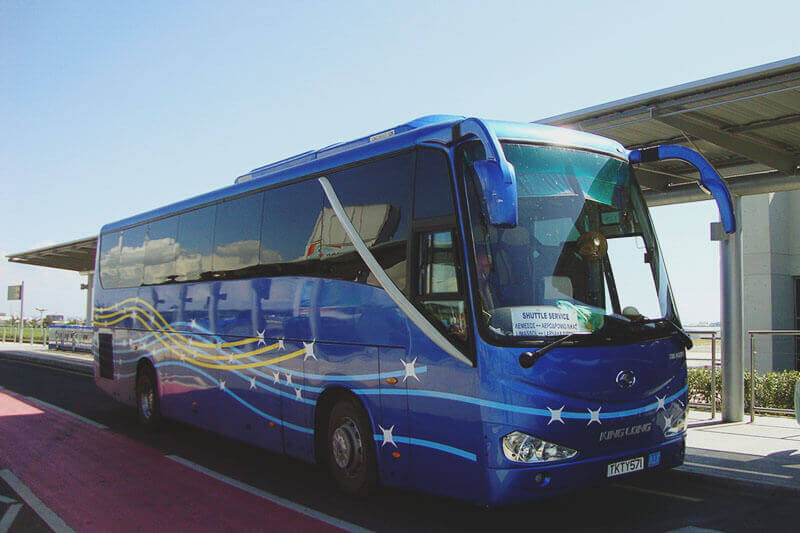 It's not the last stop, but there are many tourists, who go off, in any case, you can ask the driver to tell you about your stop. The whole trip will take you no more, than 15 minutes. Then you need blue bus again of "Cyprus Bus" company, but there are only green buses at Finikoudes. You should go back from this stop to «Police Station». There is run №711, that goes to Protaras, but at first it goes to neighbor Ayia Napa (check transfer).
Interval of runs is about 2 hours, in working days it works to 7:30 pm, in weekends to 5:30 pm. Ticket costs 3 euro and you can ask the driver to buy it. There are many stops in Protaras, every 500 meters. The trip will take you about 1.5 hour.
Taxi from Larnaca to Protaras
If you arrive in the evening or at night, it's impossible to get to Protaras. In this case you can use taxi – it's quick and comfortable. There is no problem with this on Cyprus, so this kind of trip is also very comfortable.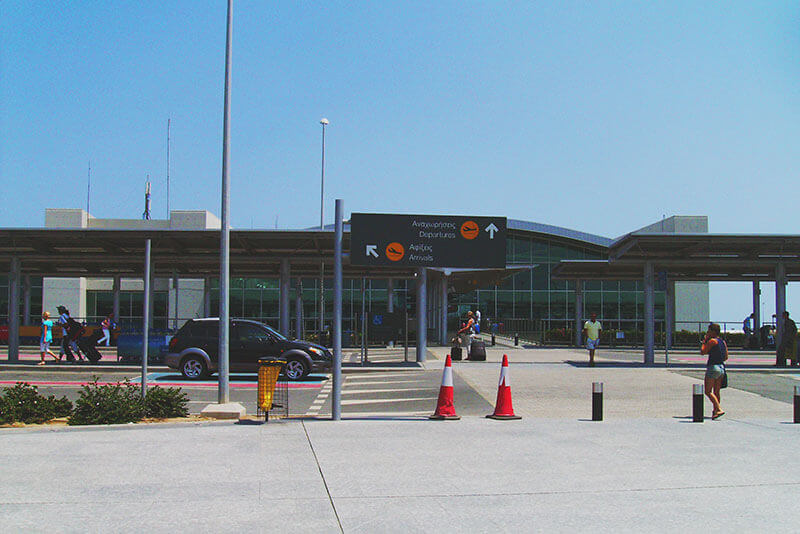 It will be easy to find the car by your arrival, they all are at taxi rank near terminal in waiting for their passengers, it's easy to recognize them by white or black color and beacon on the top.
All trips are paid by counters, so the rick to be cheated is minimum. The trip from airport to Protaras costs about 55-60 euro, but in night time the price is higher in 1.5 times. The trip will take you about 50 minutes.
Hiring a car
Take hired car and get to Protaras yourself is wonderful choice for the drivers, who have international license. The price per day begins from 40 euro per car with manual gearbox and from 50 euro per automat.
At first you should go to Larnaca, then turn to highway A3 or B3 and get to Ayia Napa (it's about 50 km), then you should overpass about 10 km. It will take you about 50 minutes and you will spend about 8 euro for fuel.
Transfer from Larnaca to Protaras
You should pay for your comfort: the price for transfer from Larnaca to Protaras begins from 50 euro per 4 passengers car. You have to book your car beforehand, so the car will wait for you by your arrival near airport.
What advantages? If you travel with child, you can ask for child safety seat, and if it's big company – you can book minibus and it will be even cheaper, than usual taxi. Transfer by car from Larnaca airport to Protaras will take you about 50 minutes. You can check actual prices in widget below:

See also: