How to get to Monkey Island but is it worth to get there? Check small photo report about trip to this island. It is called Hon Lao through local people, but tourists call it just Monkey Island. Persons wishing to have an excursion to this island can get it and it won't be more expensive than 20$ (it is price for few islands), but you can also make it easier and just hire bike and get yourself to dock, where there is cutter, that goes to this island.

Prices and Opinions
It was earlier said, that excursion will cost in any tour company about 20$ per person. It includes few islands, rest on the beach and walk by Hon Lao. Also it includes the price for trip by cutter, that will take you to these islands.
Advanced tourists can hire bike and get to dock themselves. It is about 18 km. Then we leave our bike on rank and go and buy tickets. You can buy tickets by your arrival in 35 000 – 70 000 VND, but you also can visit Orchid Island as once and other islands in 100 000 – 350 000 VND.
Is it worth to go there?
Surely yes! When you visit this island, you can:
Have trip by cutter
See many monkeys in one place
Watch show with different animals
Take wonderful pics with monkeys and feed them
Watch dogs running, where raiders are monkeys.
Pics from the islands
1. Cutters depart from this dock.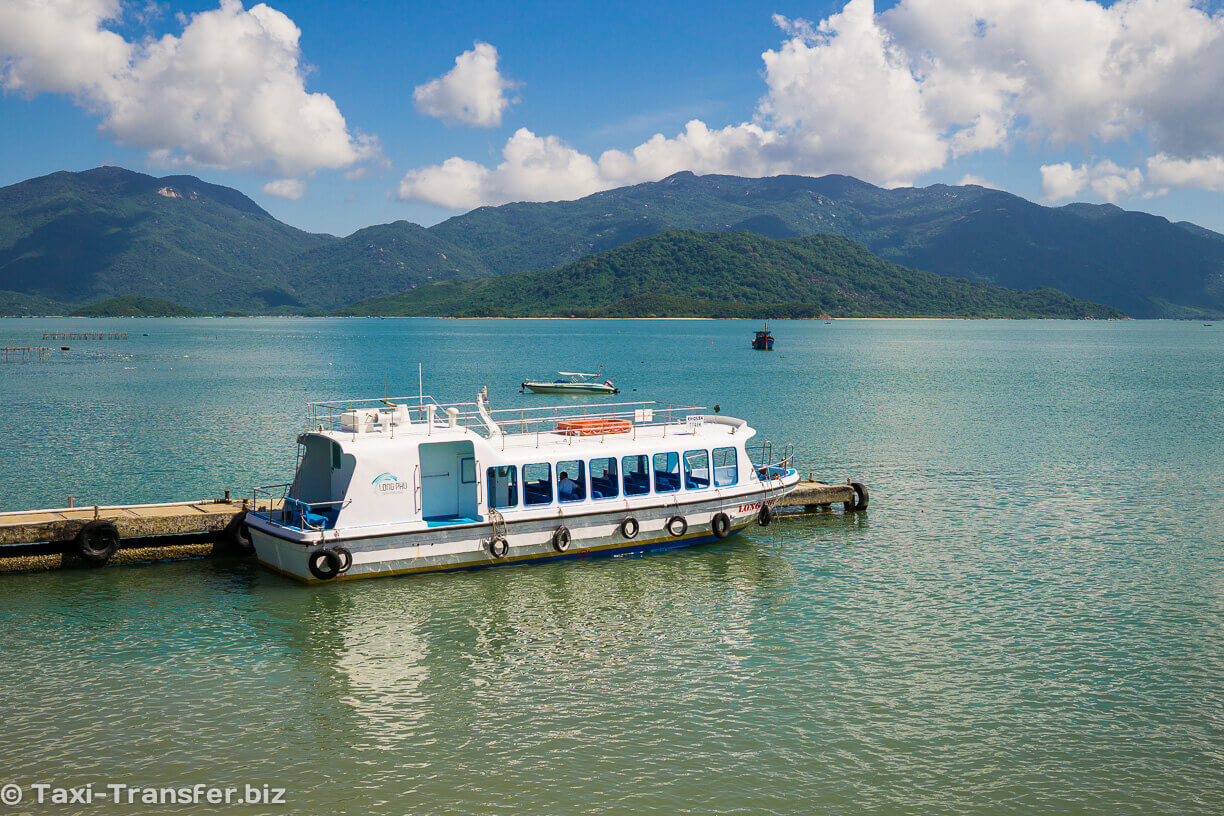 2. They can be different.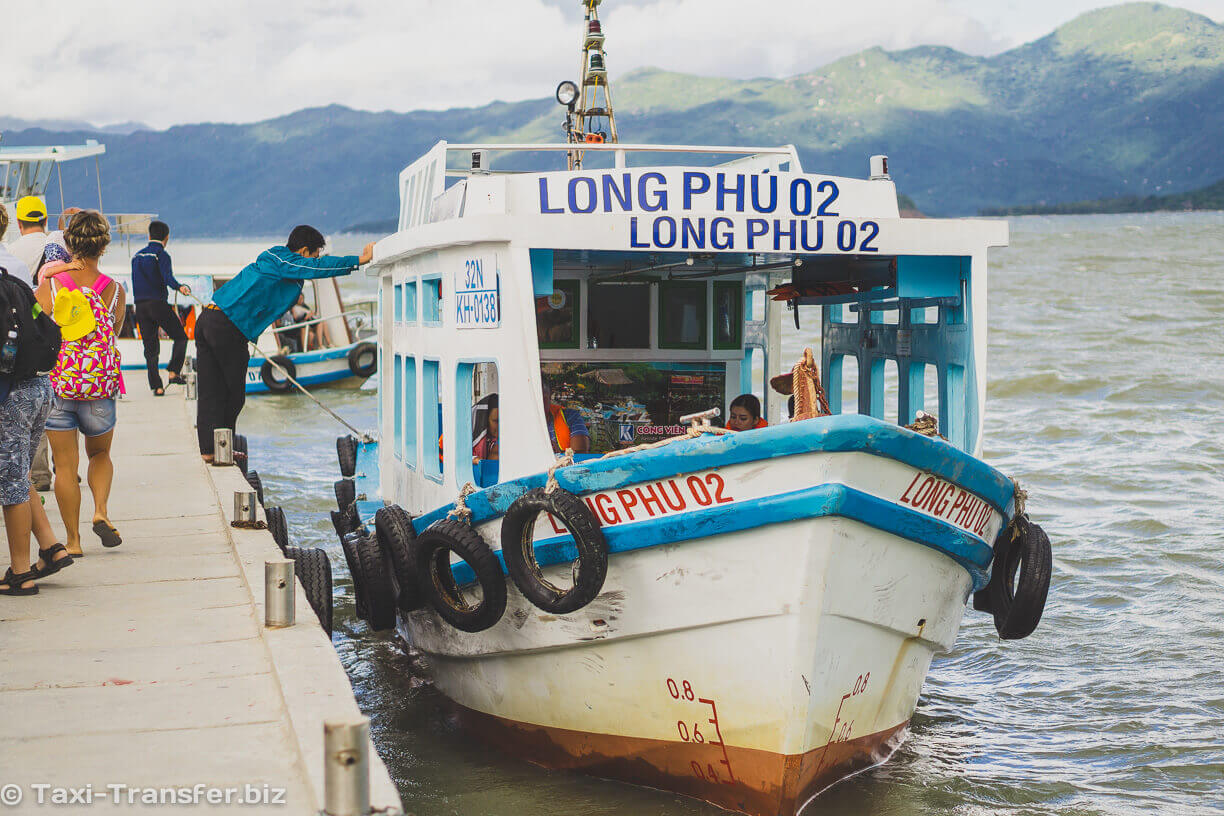 3.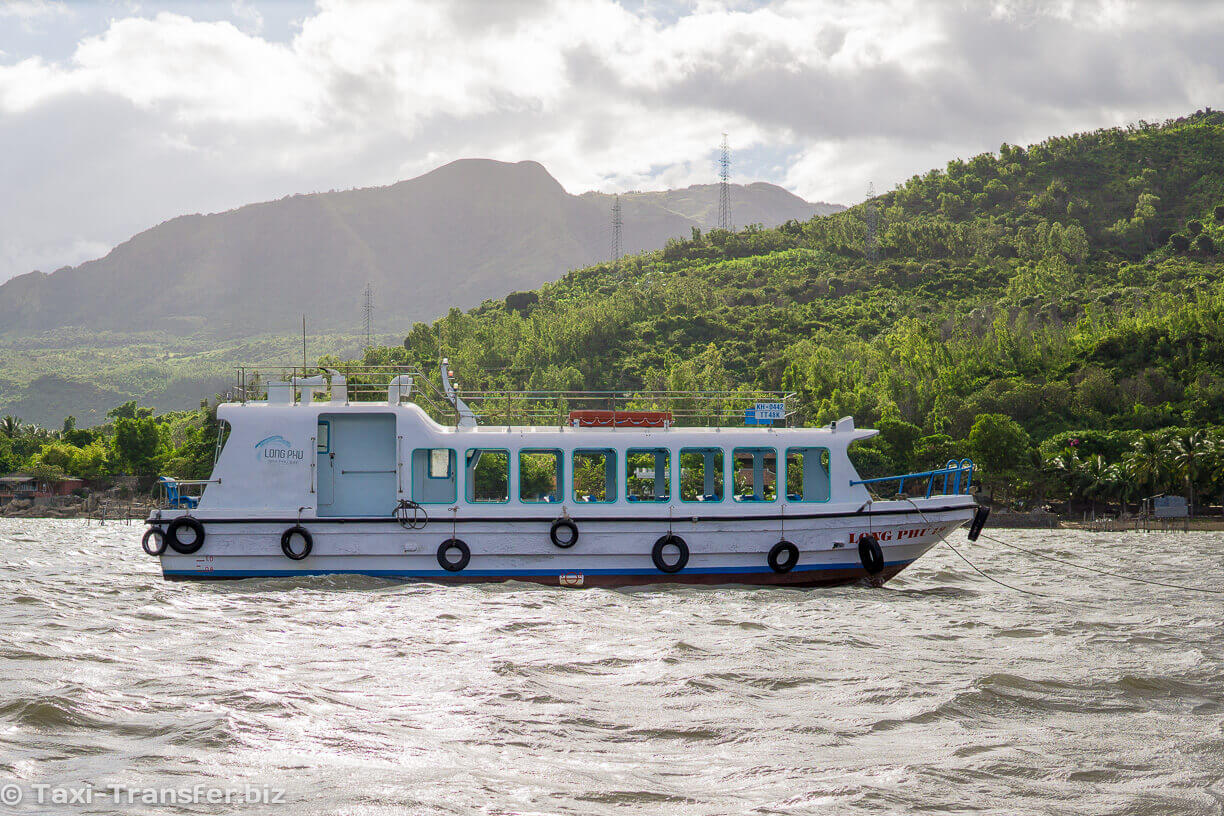 4. We are arriving on the island. There is windy weather and our cutter was thrown by waves.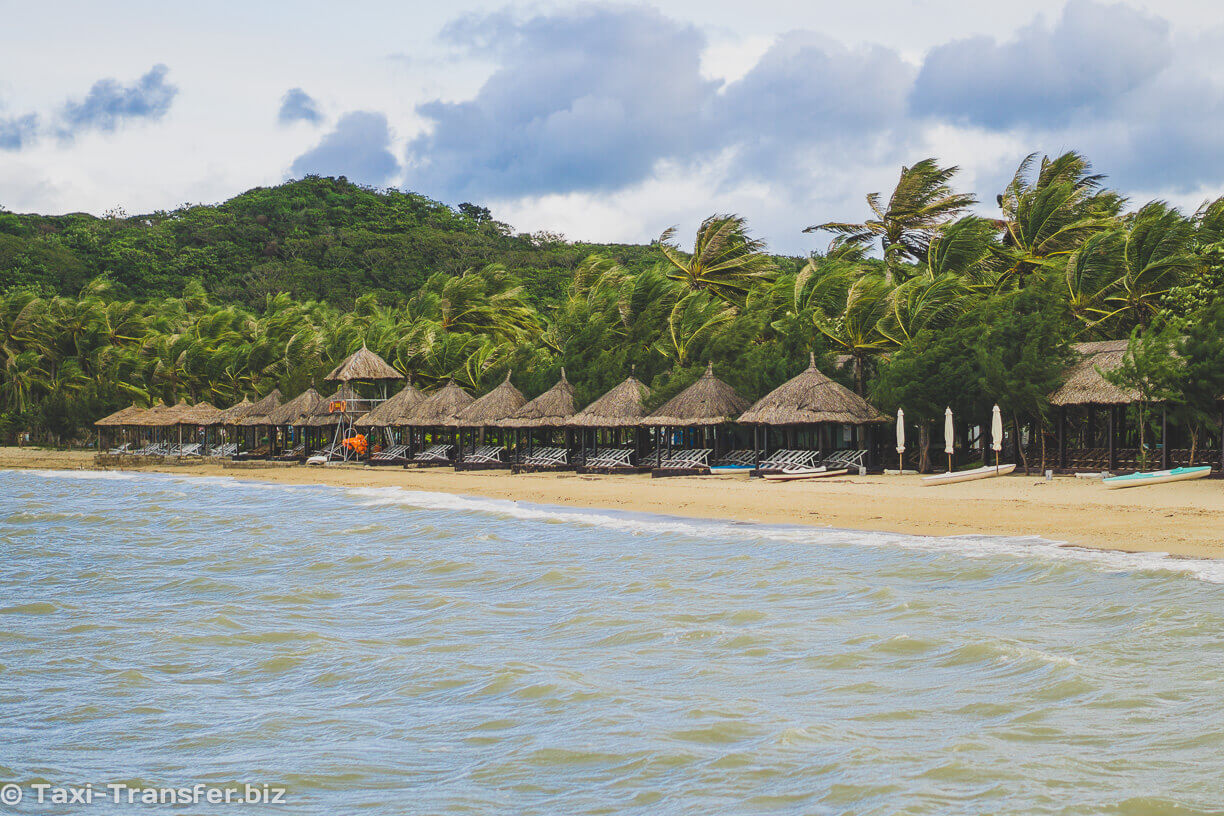 5. Maybe it should be beautiful entrance to monkey's home, but wind showed us who is leader.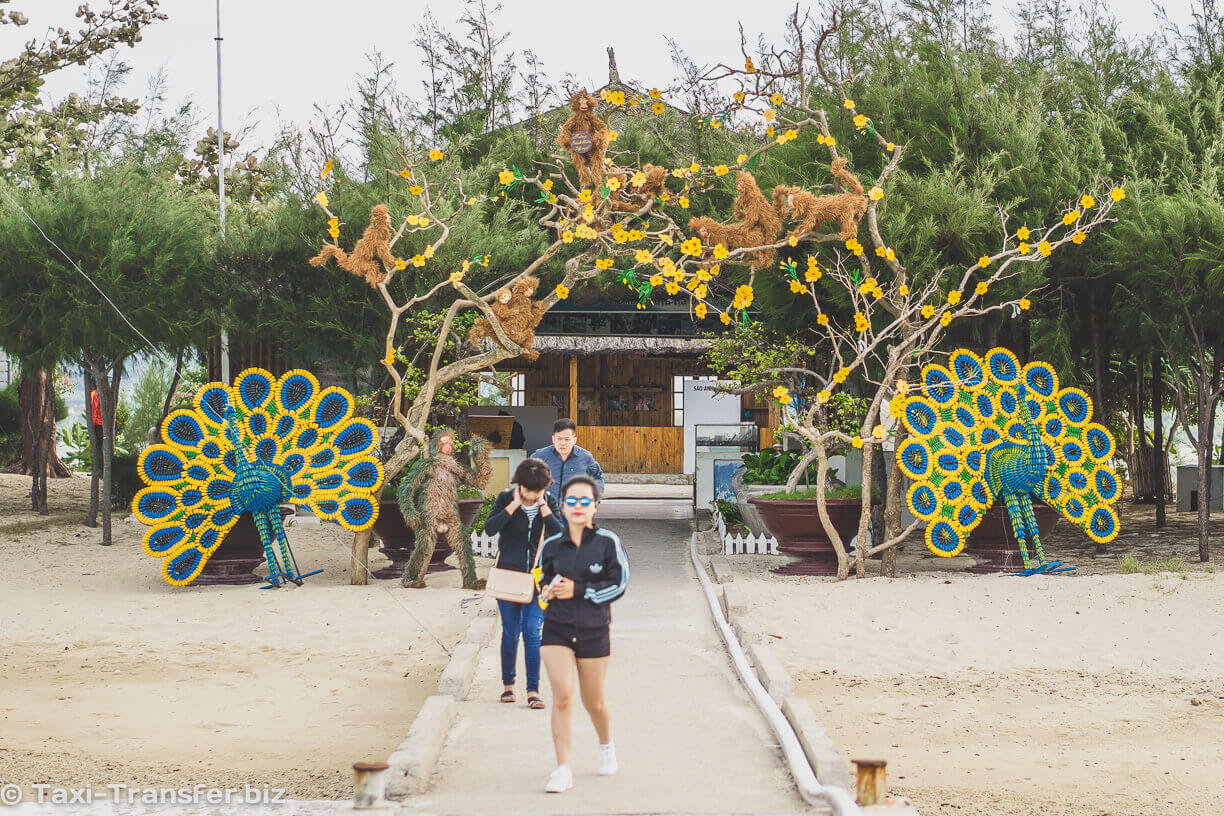 6.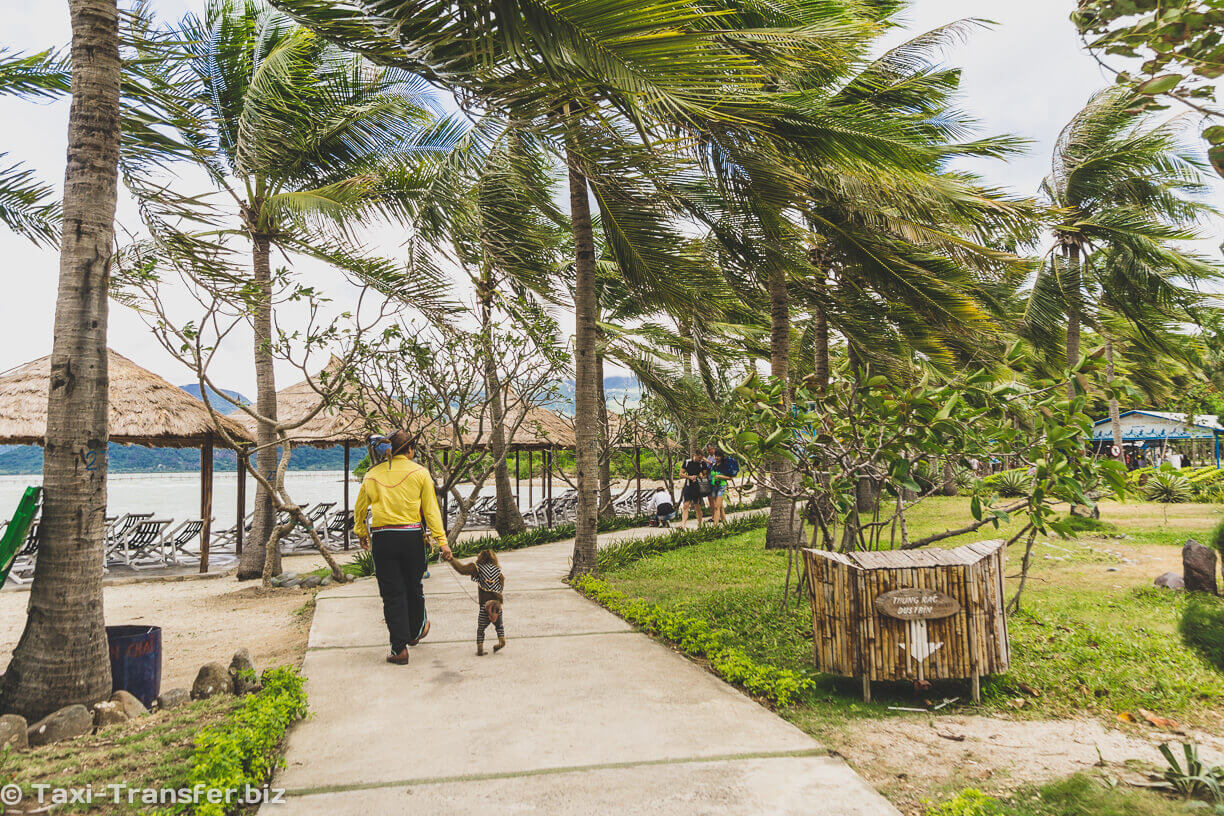 7. Improvised temple reminds history about Lara Croft.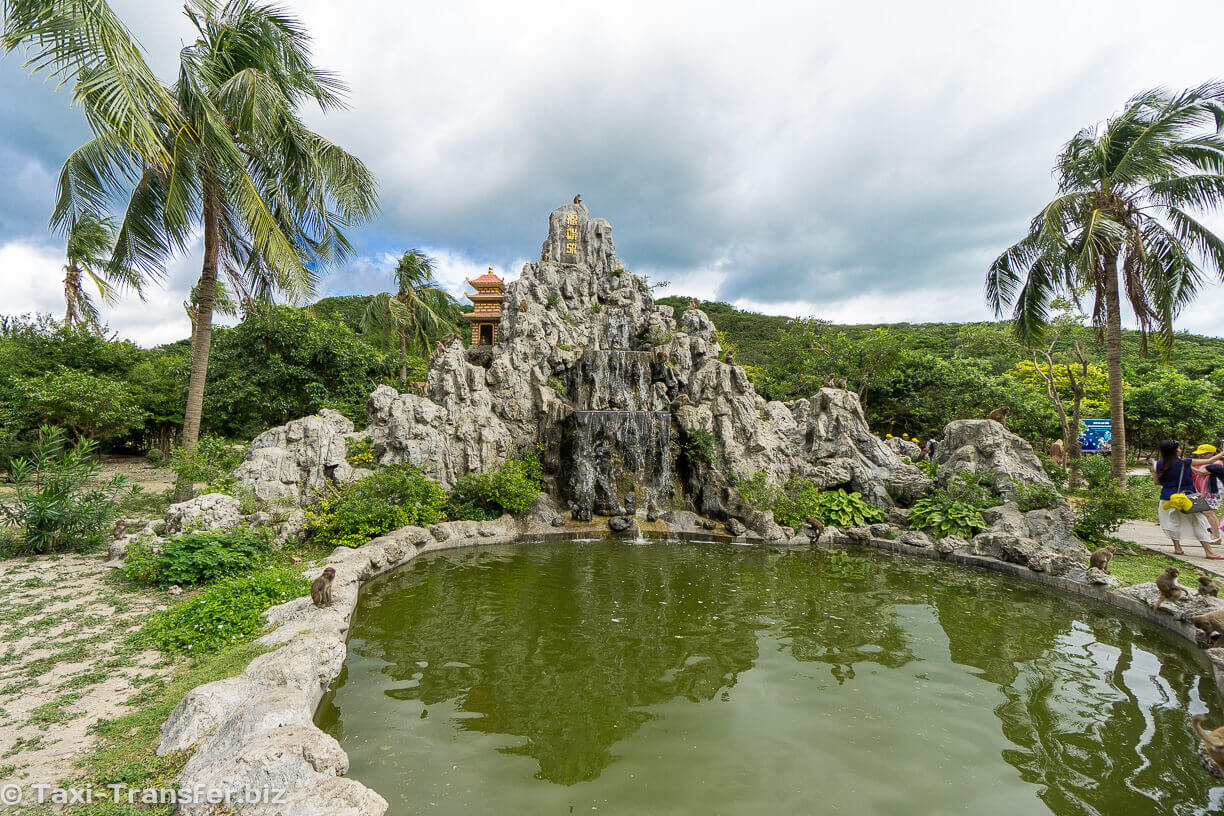 8.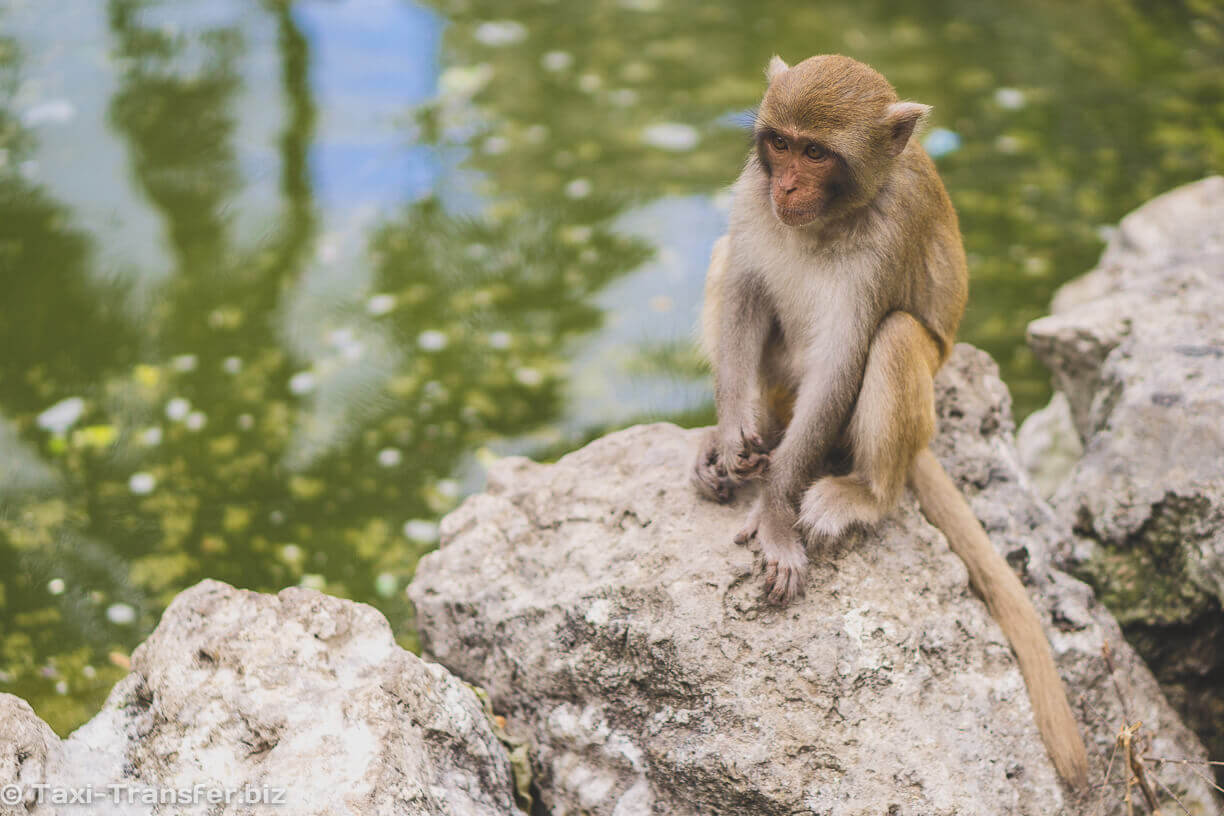 9.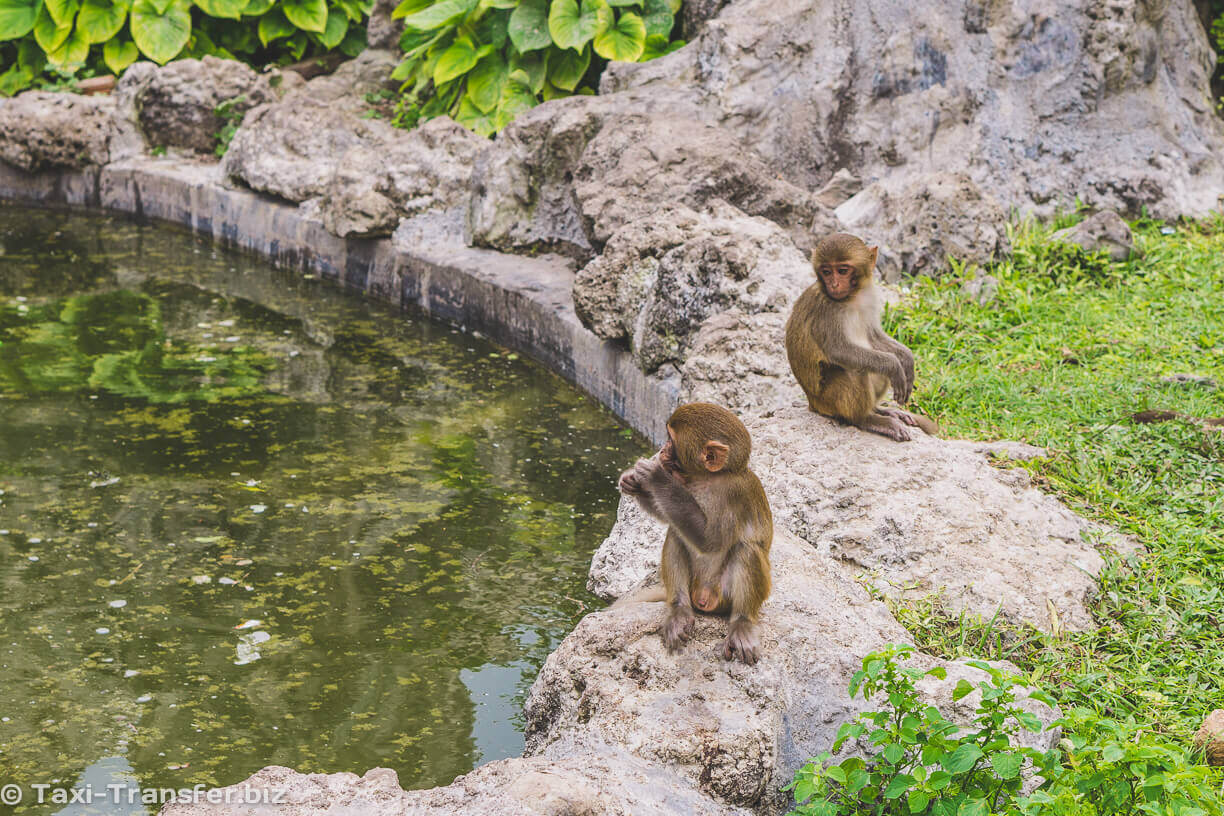 10.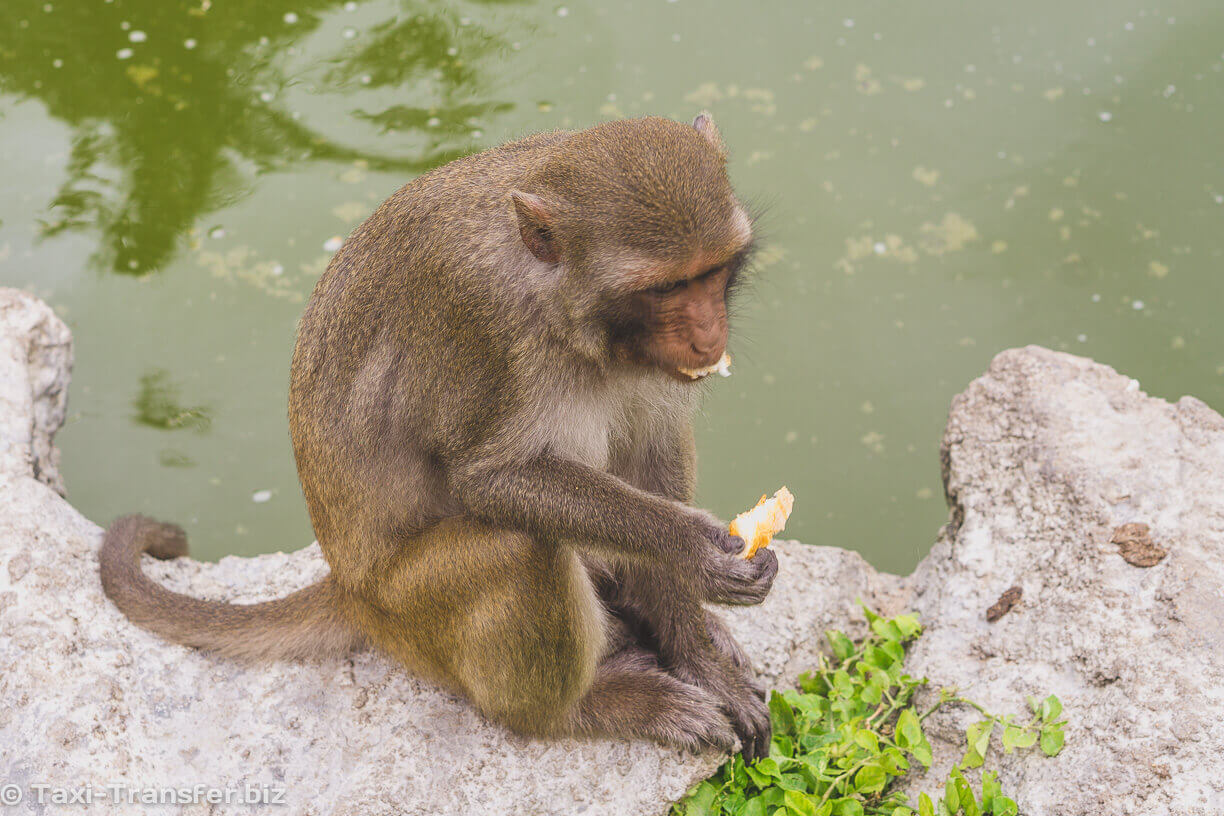 11.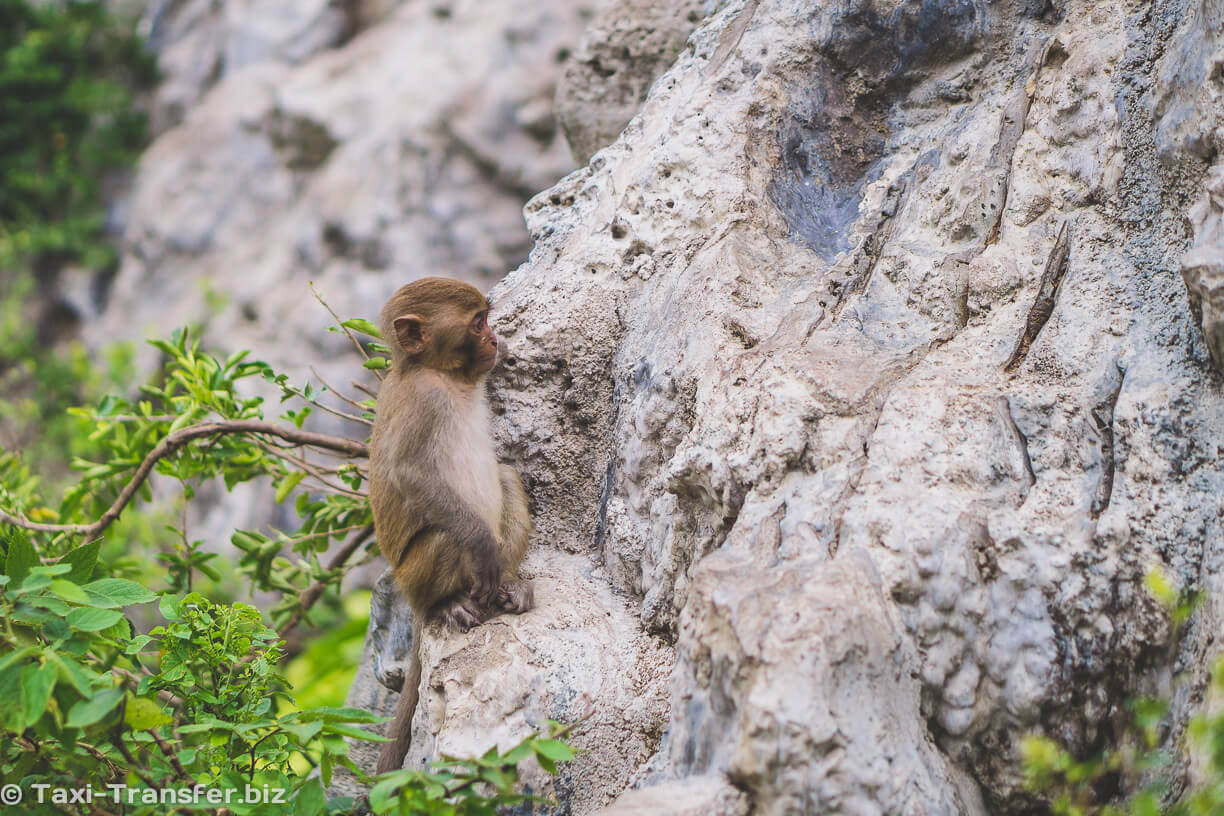 12. Monkey Alley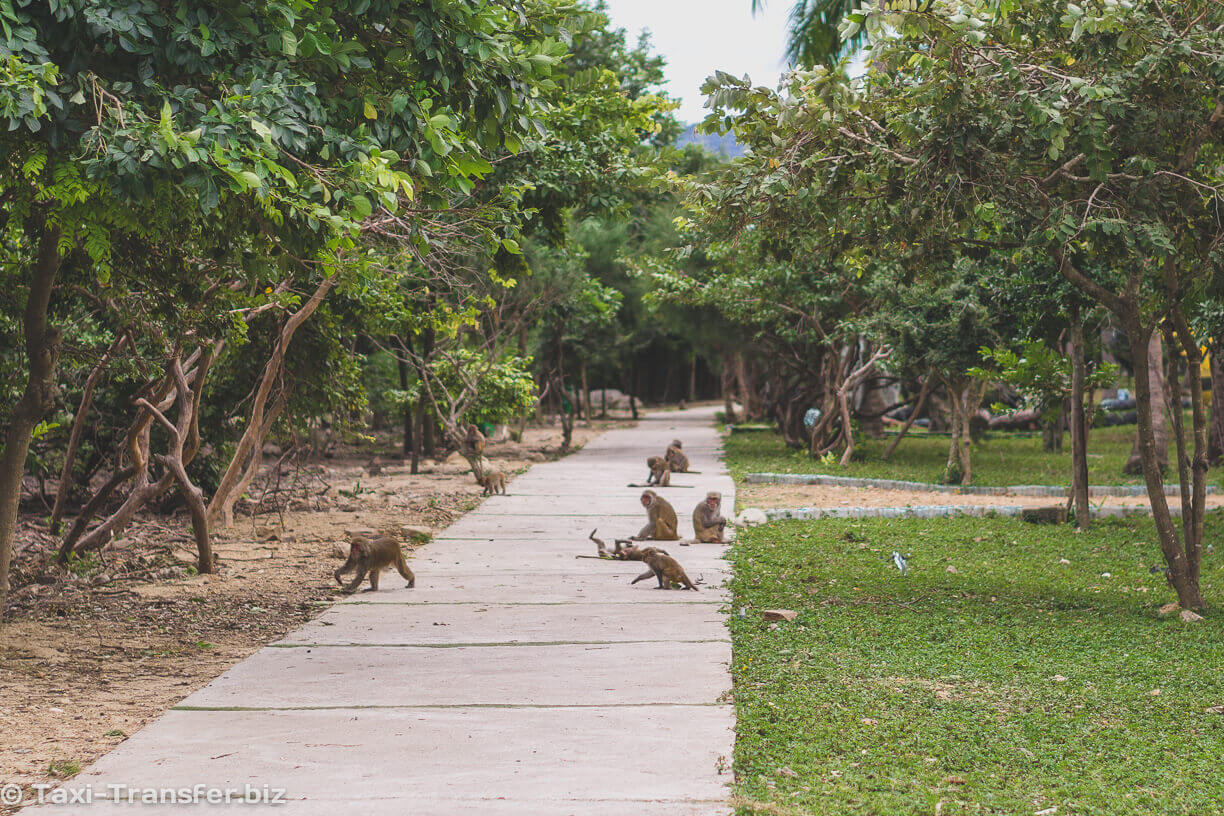 13.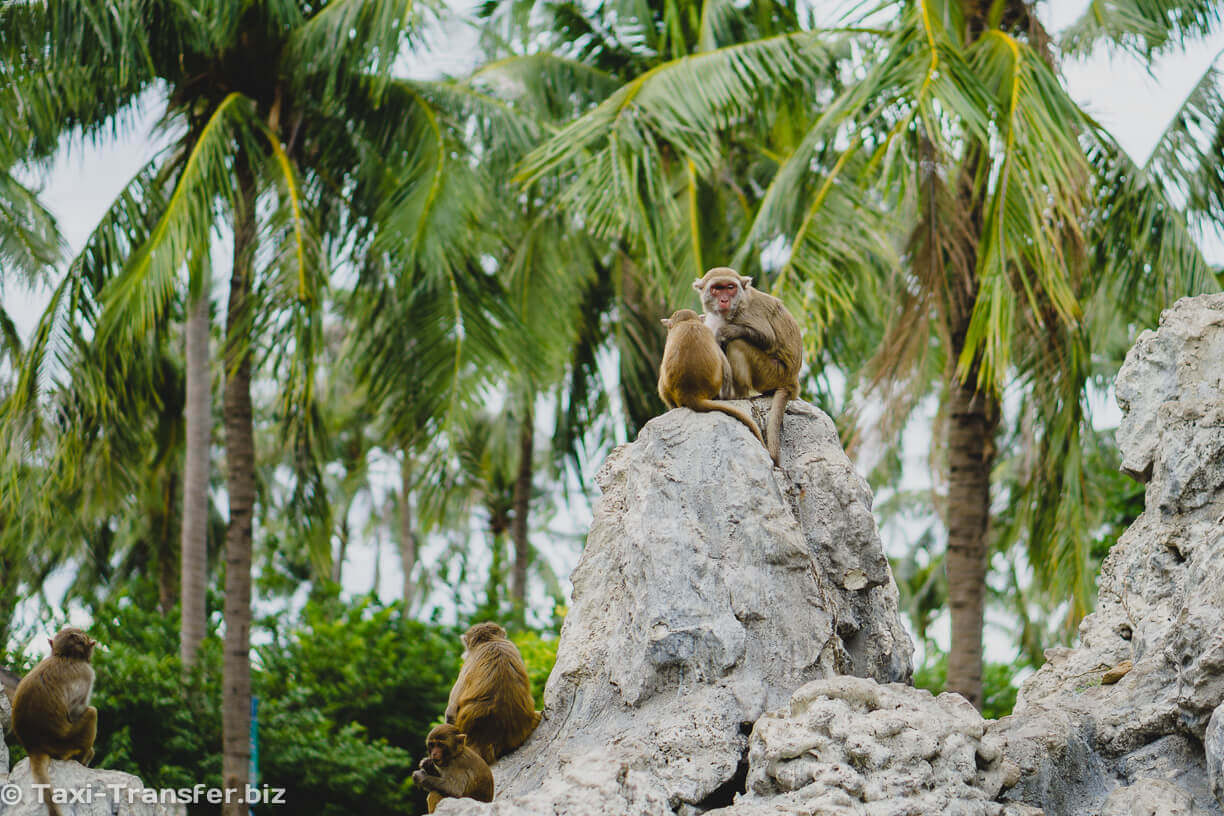 14.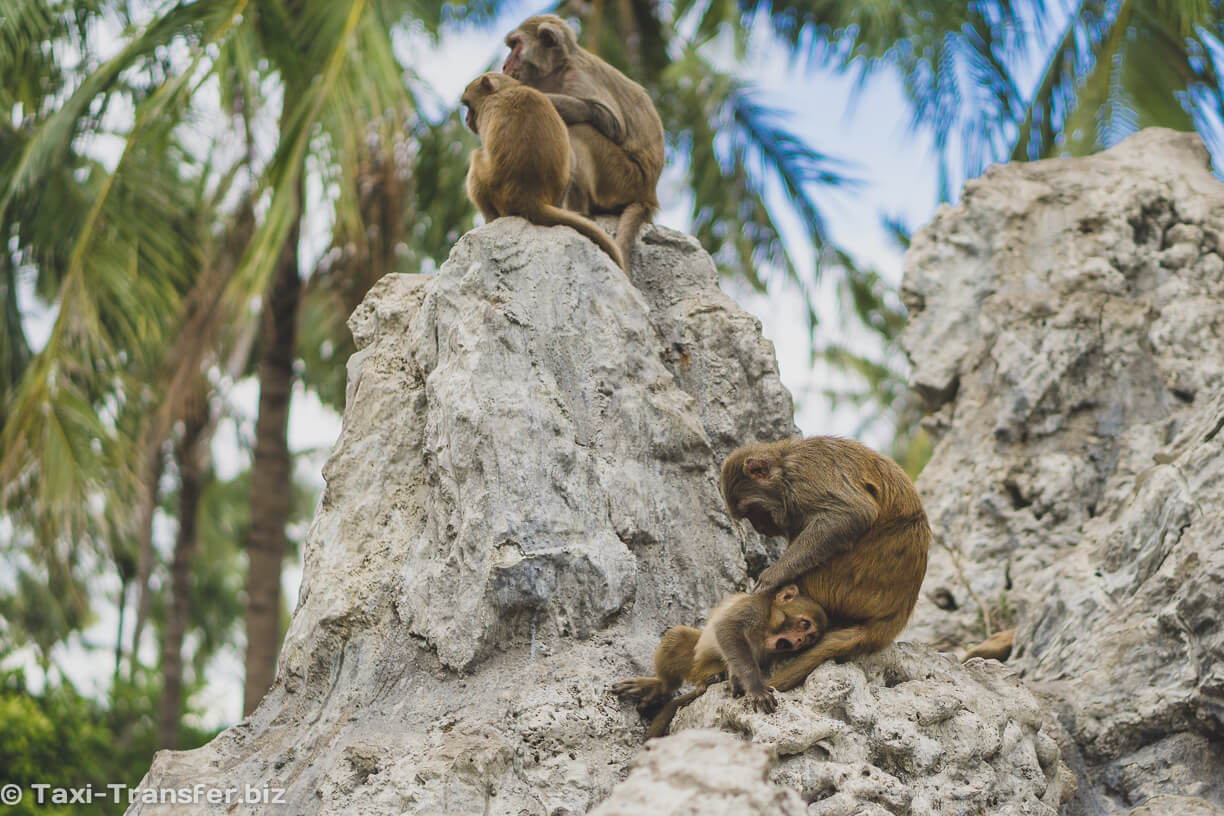 15.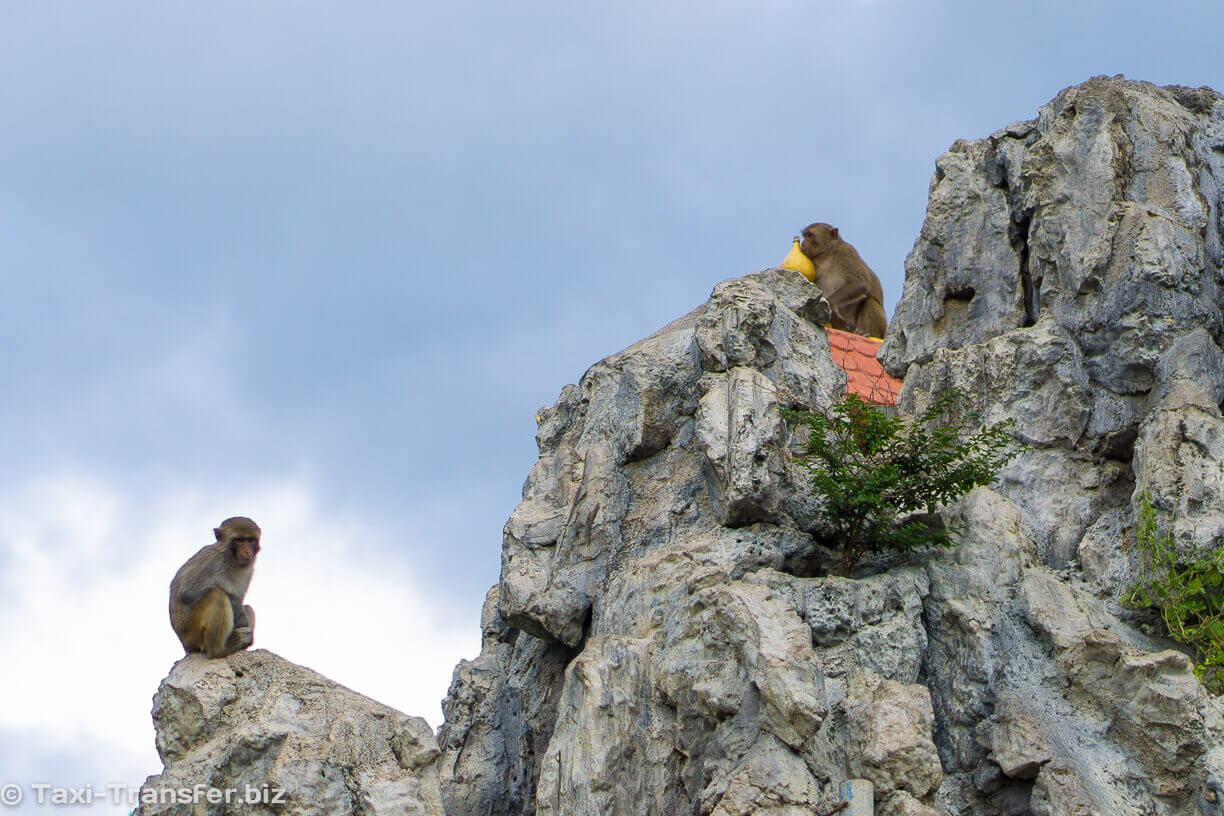 16. There are many monkeys.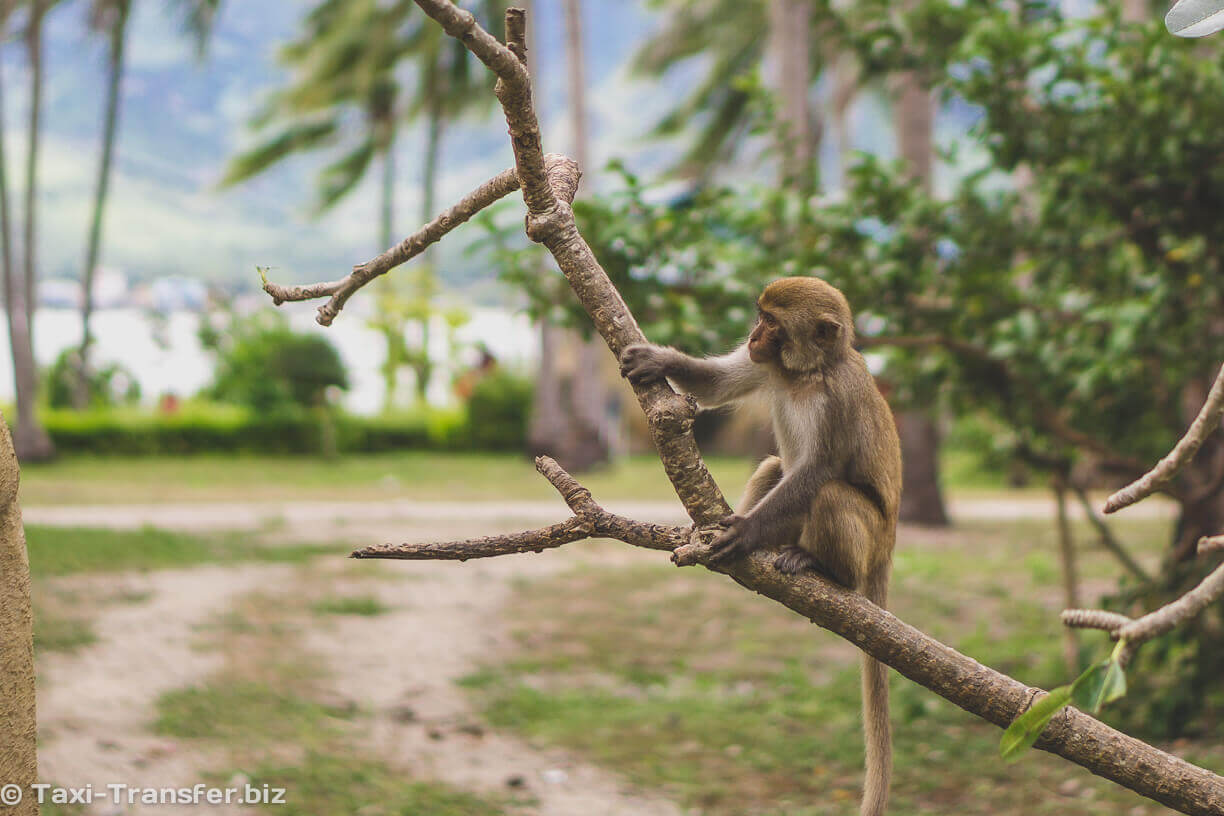 17.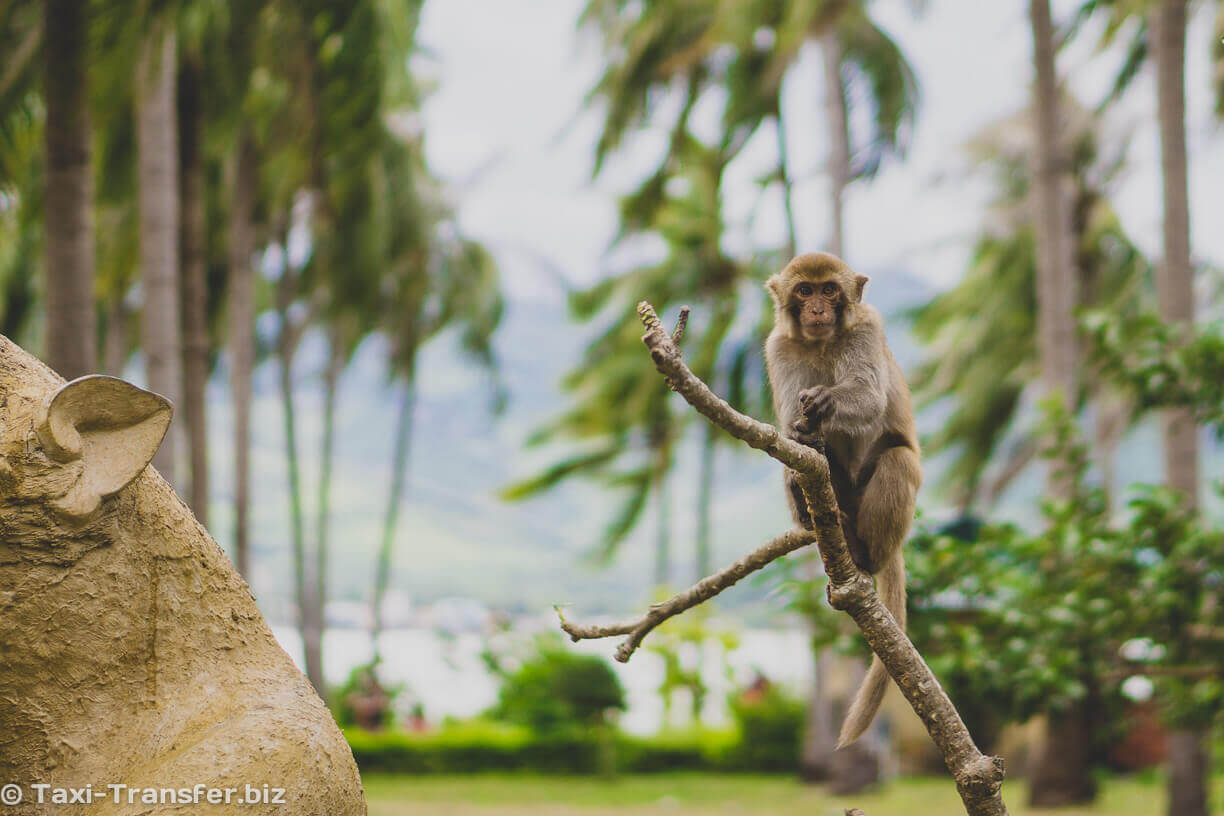 18.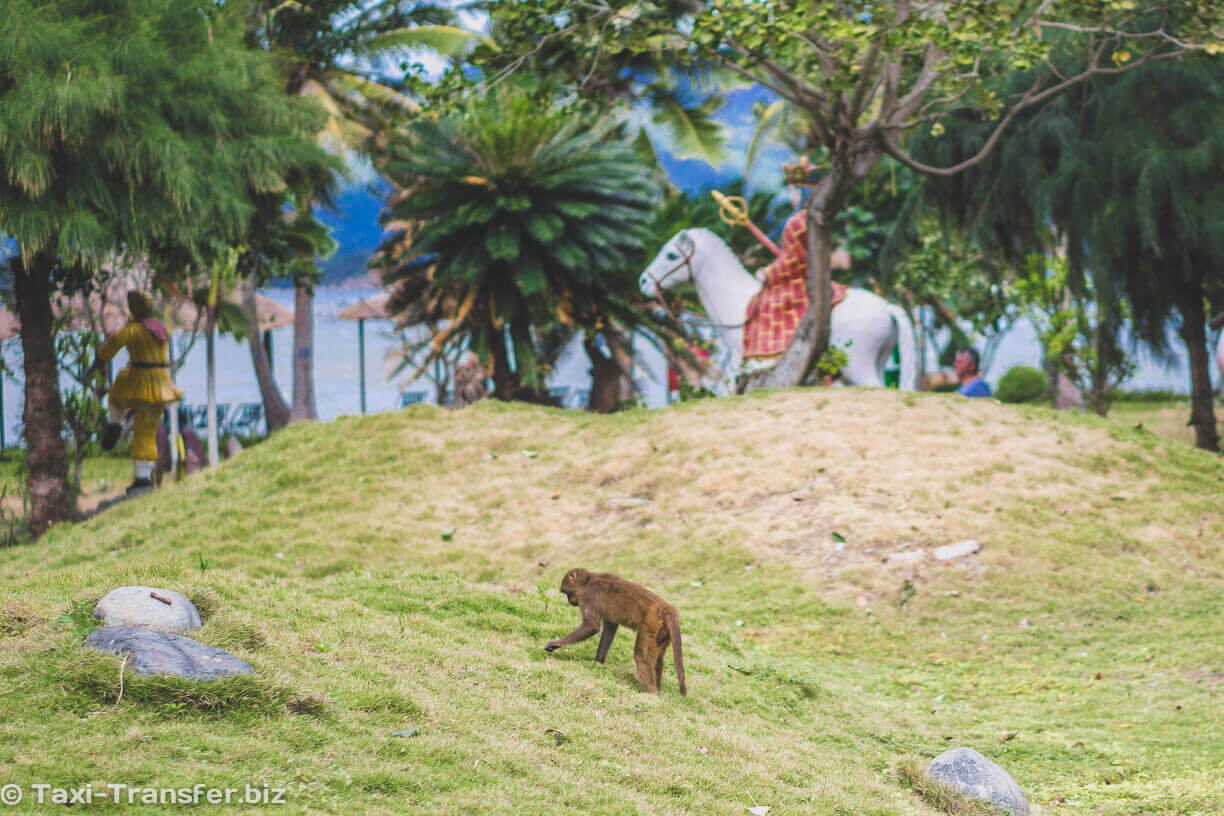 19.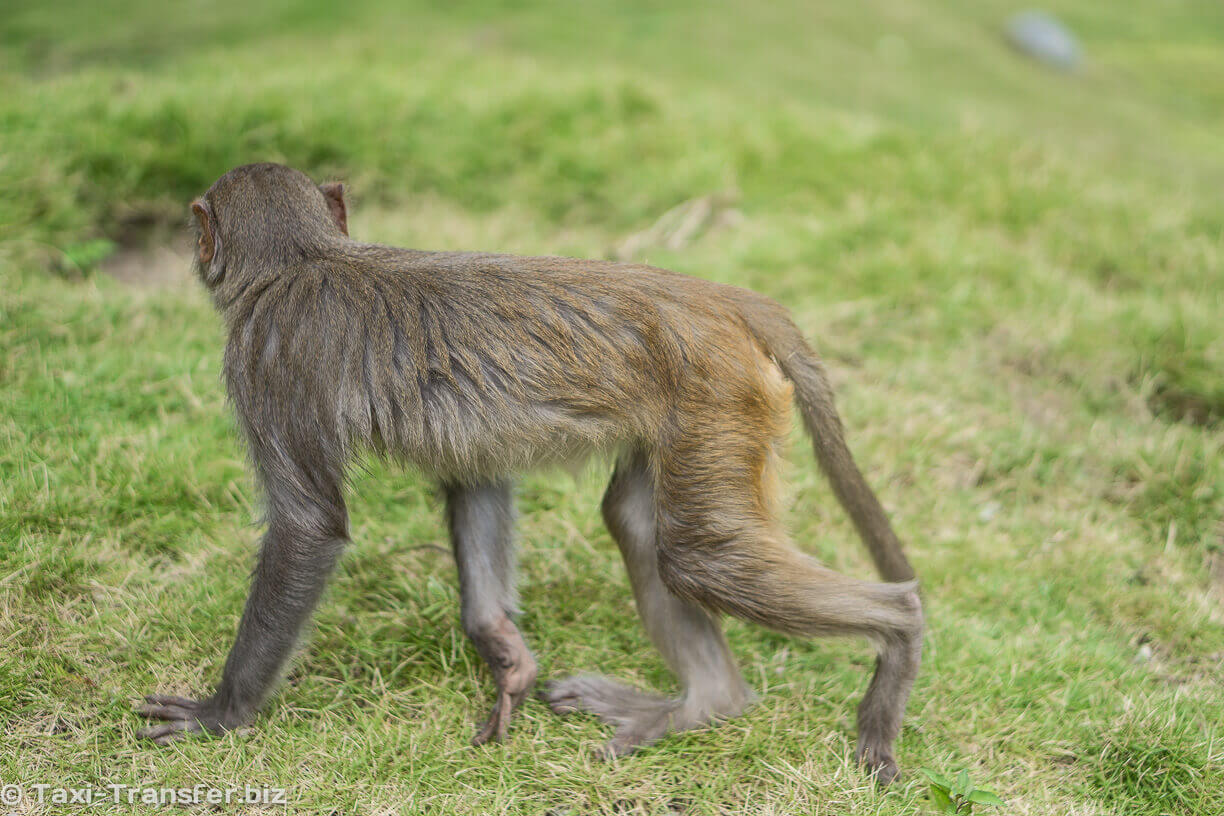 20.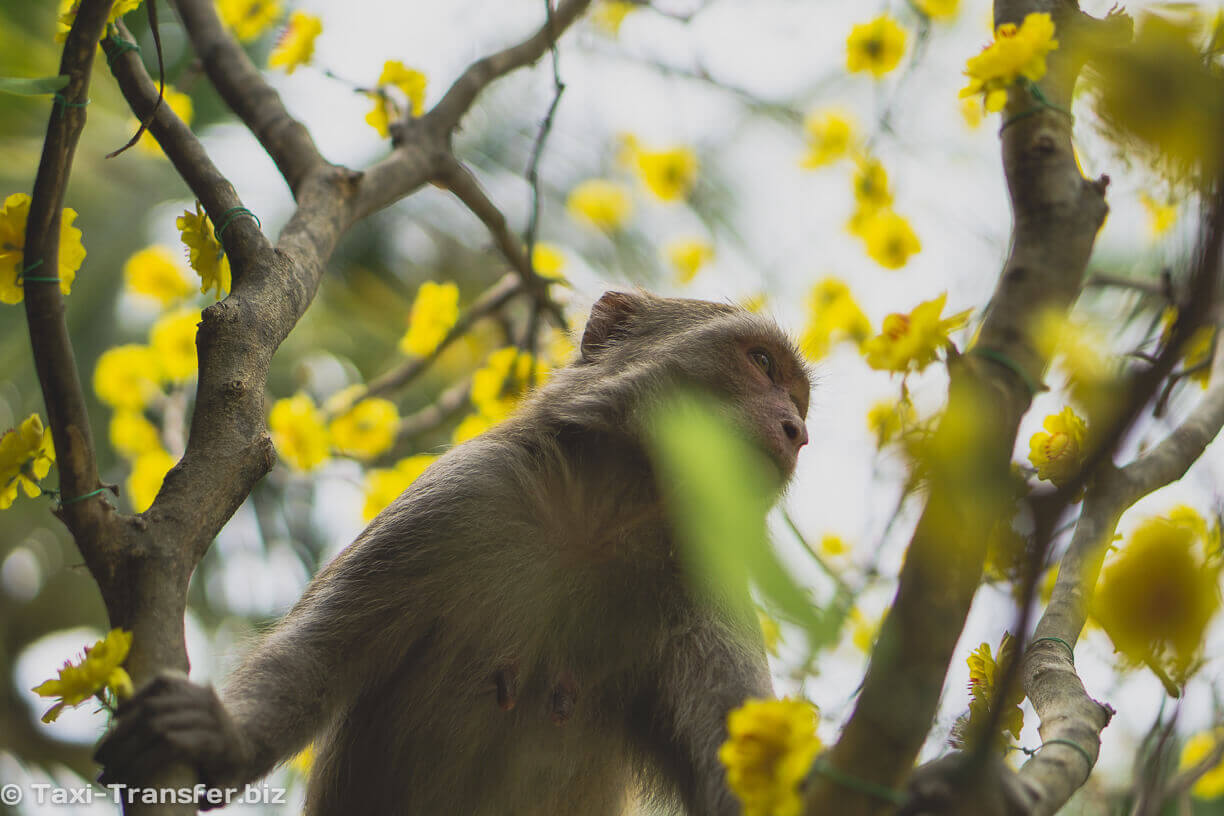 21. Show with animals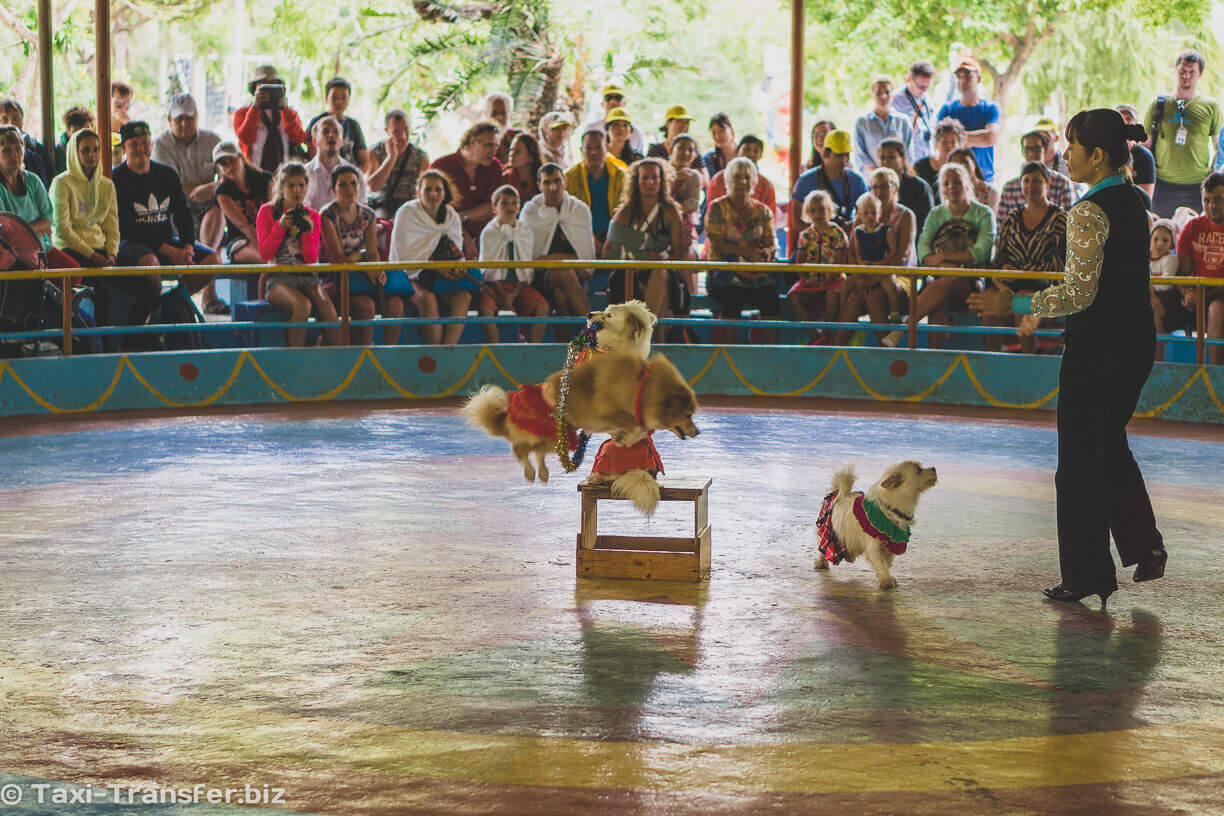 22. Monkey-acrobat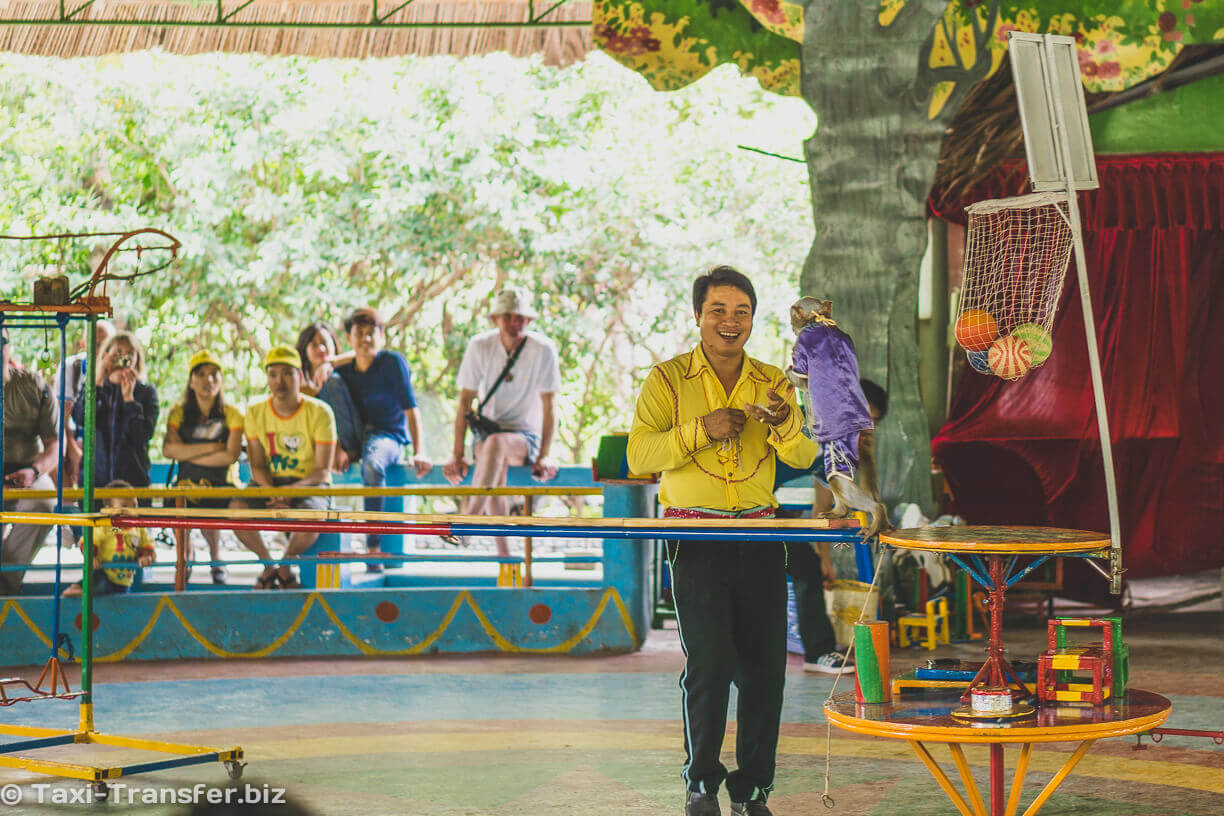 23.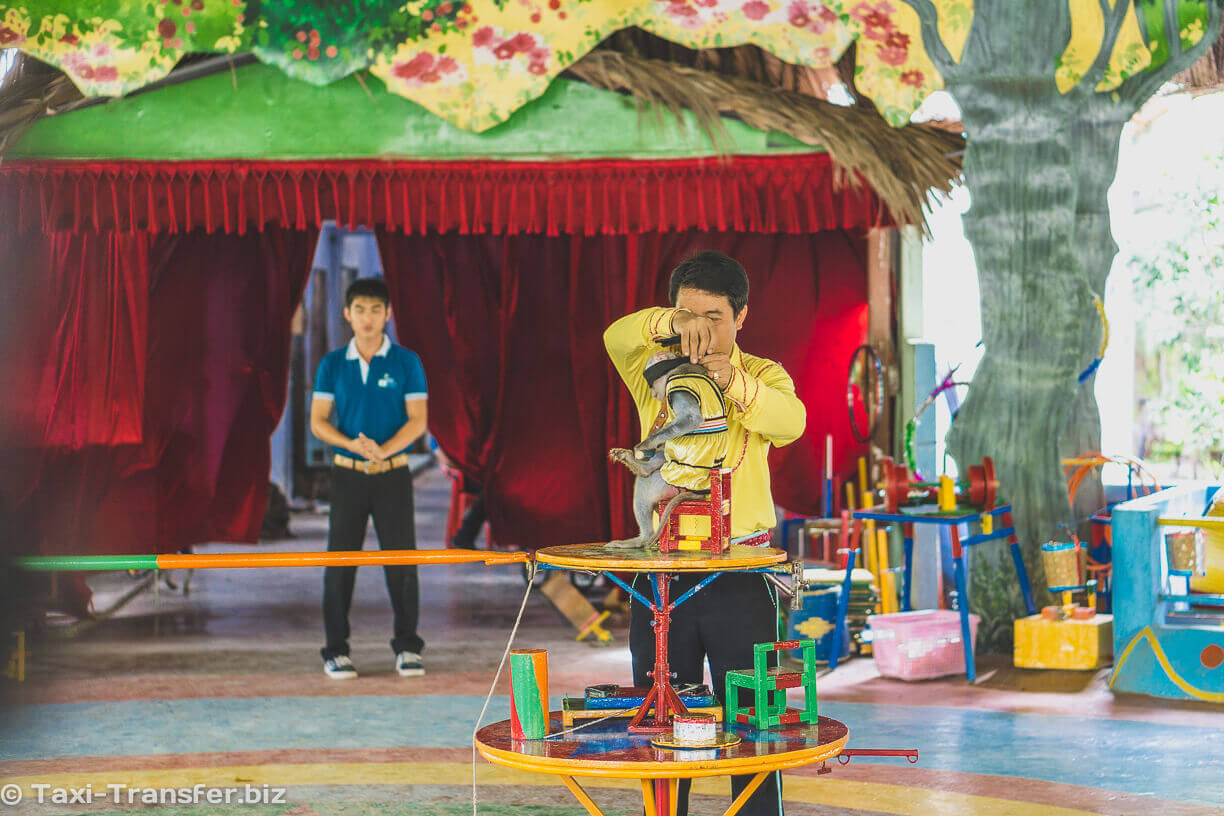 24. After show, people are invited to watch dogs' running, where raiders are monkeys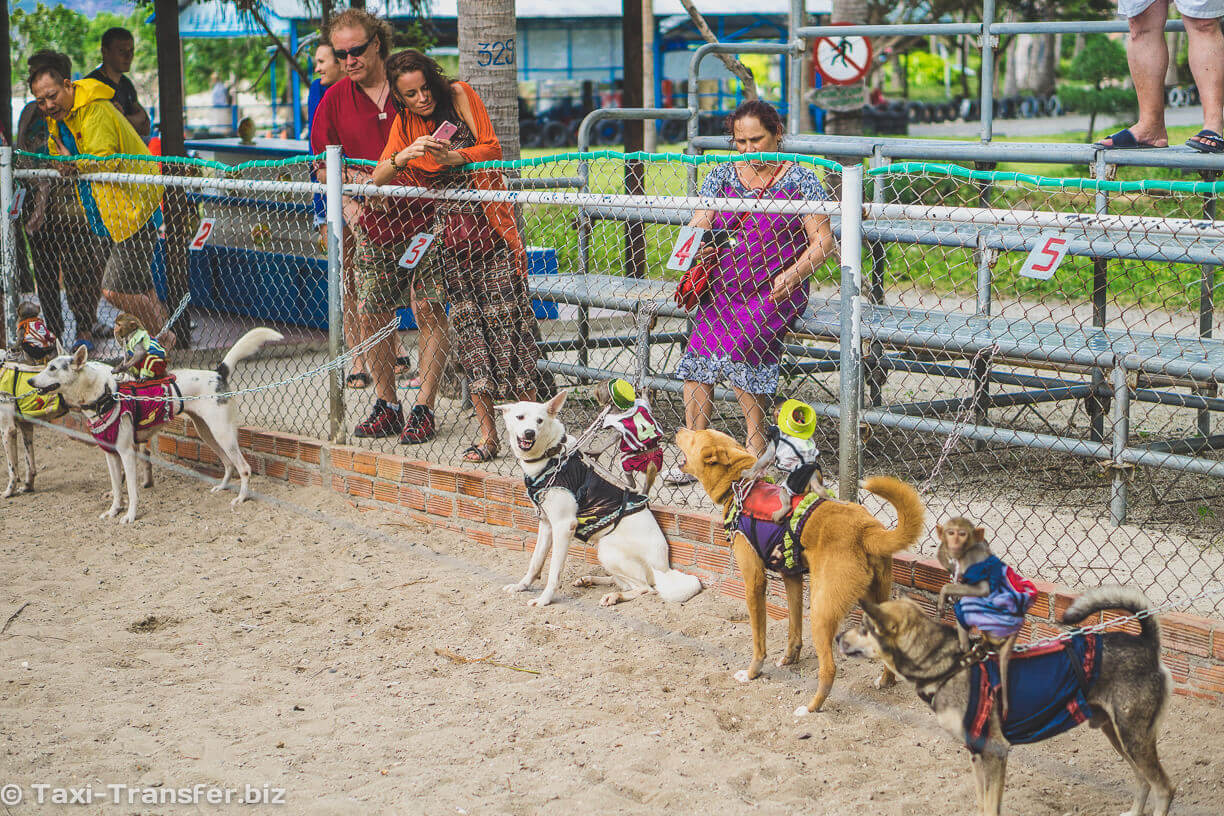 25. Who is the winner today?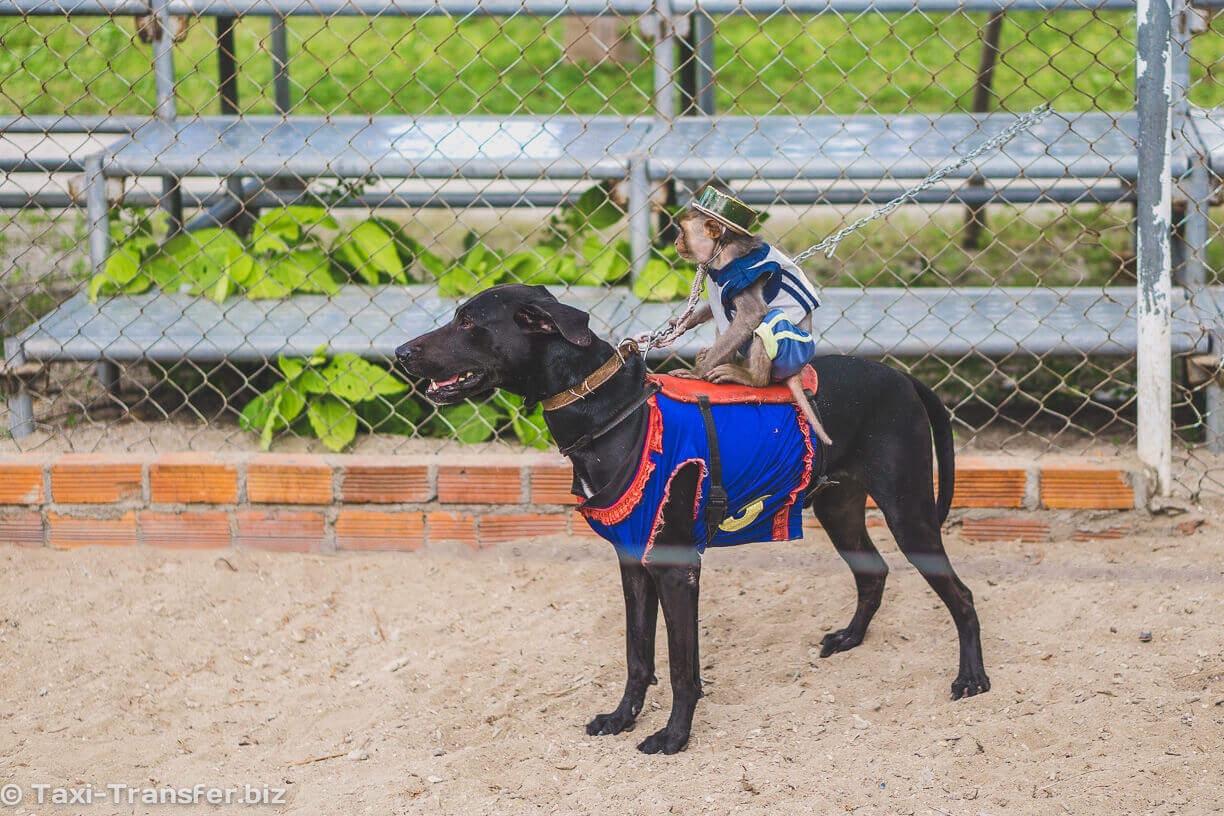 26. Maybe me?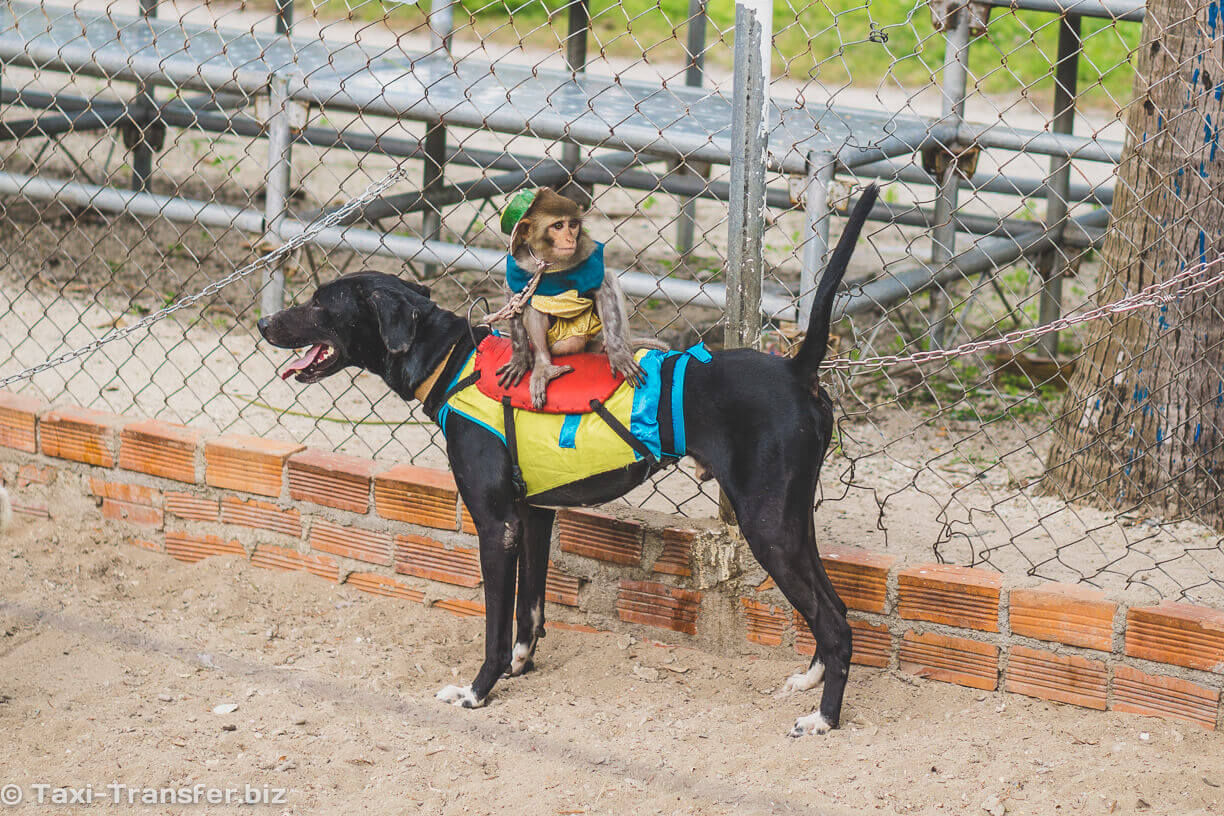 27. The running has been started.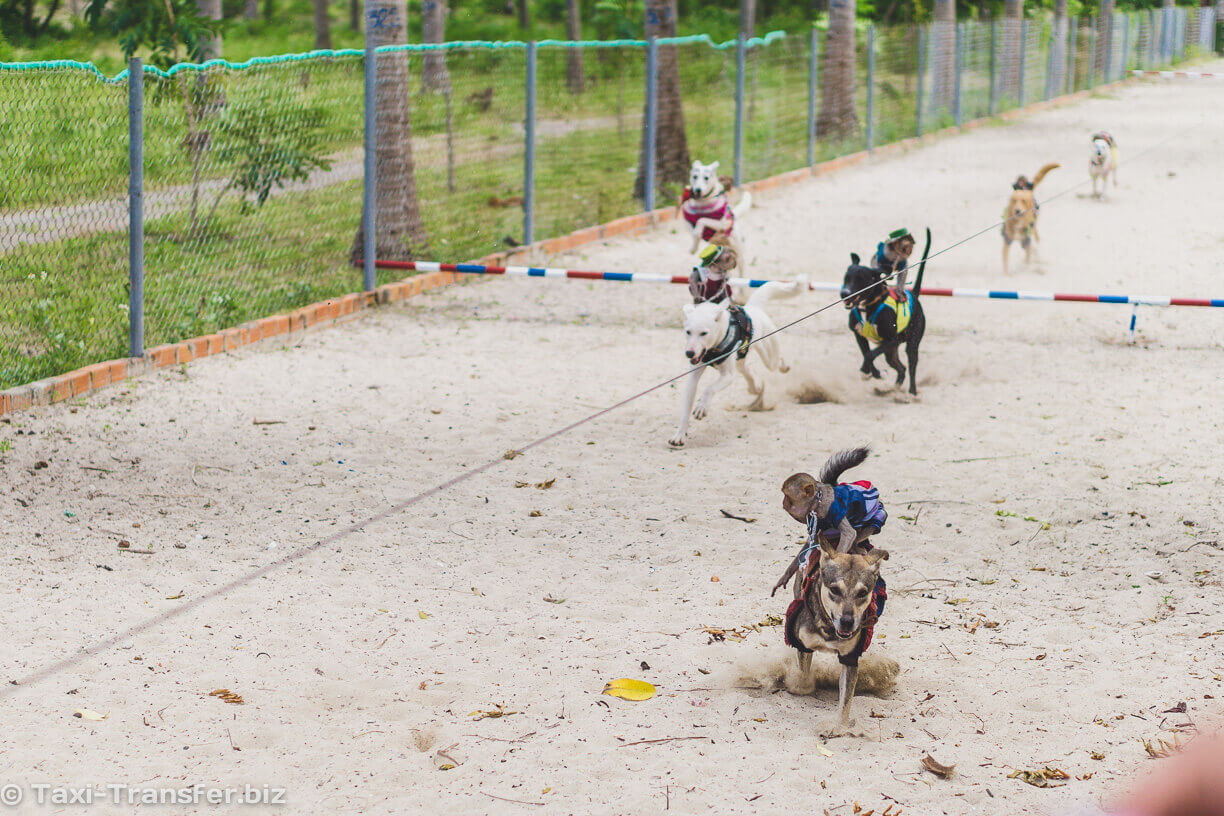 28. Presents for the winner.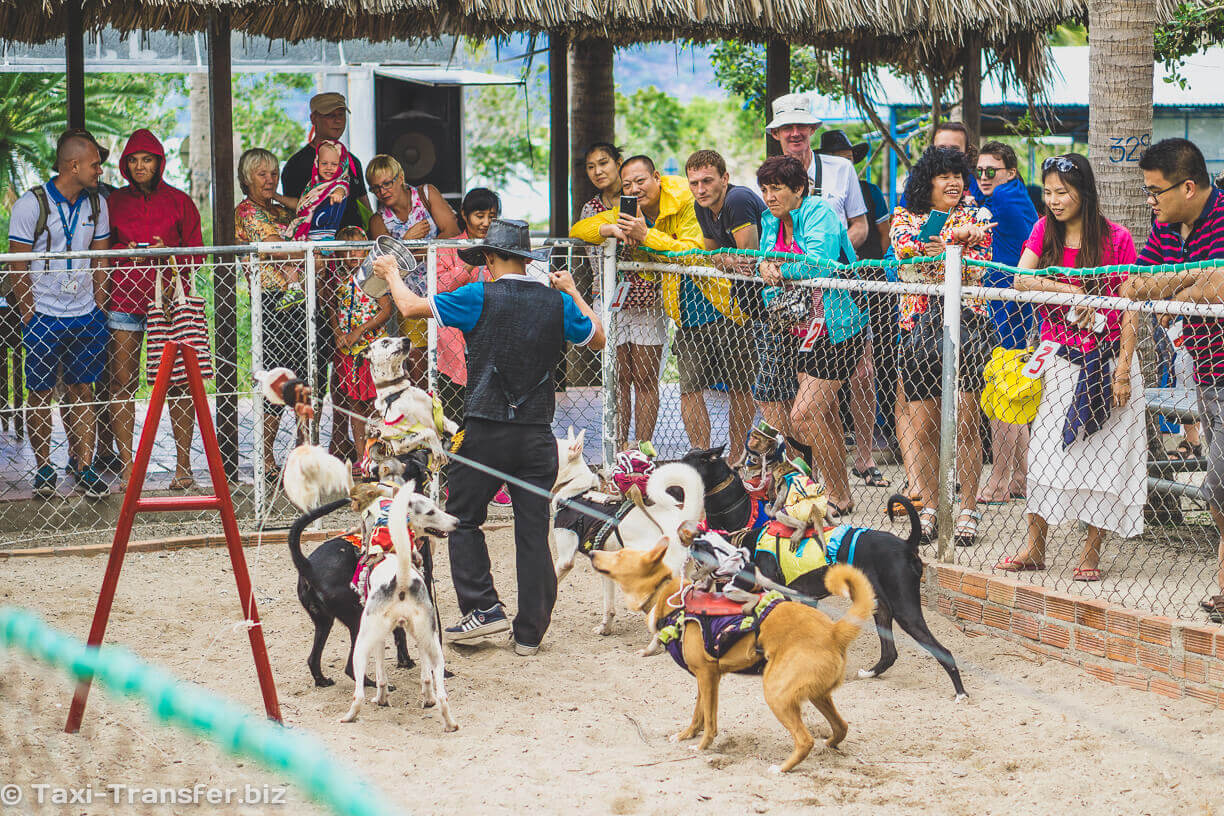 See also: