About taxi International Airport - Ras Al Khaimah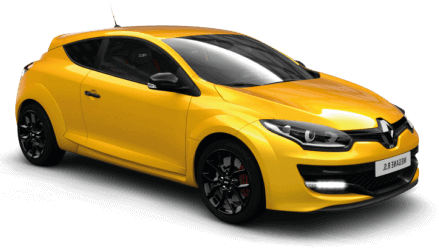 Distance: 97 km
Time in way: 1 h. 15 min.
Transfer cost from: $104
Ras al-Khaimah – is the most north emirate in the UAE with the one name capital. Many tourists get there through Dubai airport. And even those, who spend their rest in Dubai, want to visit this emirate. The distance between Ras al-Khaimah and Dubai is about 90 km and to overpass it you should think beforehand about transport for transfer. There are not such many variants: route bus, taxi, personal transfer from Dubai to Ras al-Khaimah or trip by hired car.

Pricing table on the transfer International Airport - Ras Al Khaimah
Transfer type
Description
Price
Micro
Cheap transfer for couples and families with a child.
$143
Economy
Cheap way. Superior limit: 4 persons, 3 bags.
$124
Comfort
For long-distance trips with comfort.
$112
Business
Comfortable car for business trips.
$104
Premium
Premium car for VIP clients - Mercedes, BMW 7, Audi A7.
$192
Minivan 4pax
Perfect way for 4 persons, 4 luggage places.
$104
Minibus 7pax
Minibus for 7 persons, 7 places for bags.
$156
Premium Minibus 6pax
Business class transfer for a group of 4-6 people.
$179
Minibus 10pax
Right choice for a group of up to 10 people.
$247
Navigation:
Bus
Route buses go between emirates, but, this kind of transport is not so popular among tourists. This way is the cheapest. About one time in one hour from 6 am to 9 pm there are buses, that go from Dubai to Ras al-Khaimah, bus number 600.
The bus station is situated near underground station Union. You can get from Dubai airport to this station by underground or by bus C1. There are tickets in small kiosk, you can also ask the driver to buy it. The price is 20 dirham.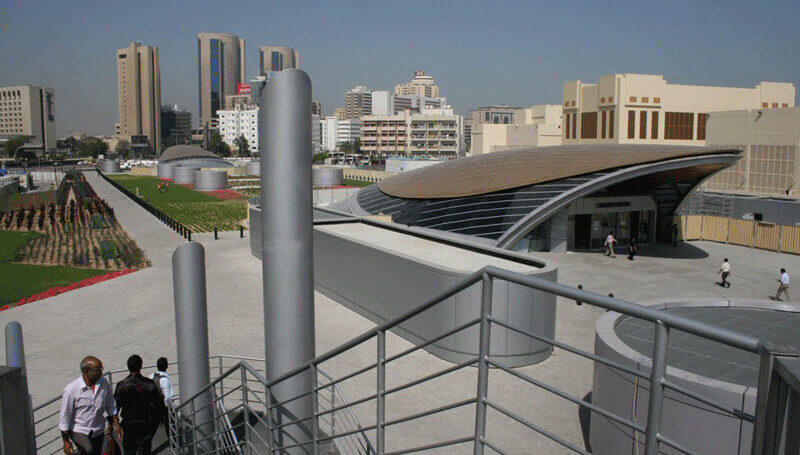 Trip to Ras al-Khaimah will take you about 1.5 hour, but it won't be very difficult, because there are air conditioners in the bus and you can enjoy wonderful sights from the window. The last stop in Ras al-Khaimah is the bus stop Ras al-Khaimah Transport Authority, that is situated in front of the hotel The Cove Rotana.
Hiring a car
You can get from Dubai yourself by hired car. But to do this you need international driver license and driving experience more than one year. The minimum of hiring a car is a day.
Highways between emirates are multiband and have all needed infrastructure, and it's almost unreal to get lost, but many cars have GPS navigator, you can ask about it beforehand. If there are not any traffic jams, you can get to Ras al-Khaimah by car in a little more than one hour.
The price of hiring begins from 100 dirham per day. Member of a company will meet travelers in the right place and follow them to the car, you can check all needed documents right at the place.
Booking a taxi
It's very popular between tourists to book a taxi. It can be private driver or public. The service of private drivers is cheaper, you can also bargain with him and have lower price. You can call the taxi by phone or find it on the street, it will also influence on the price of the trip (if you call it by phone, it will be more expensive).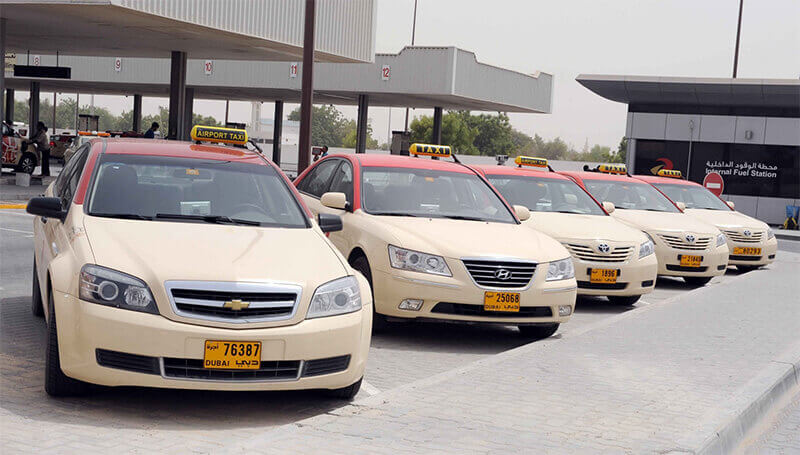 There is another extra payment if you cross the border between emirates – 20 dirham. In general, taxi from Dubai to Ras-al-Khaimah will cost about 200-250 dirham, it will take about 1-1.5 hour, it depends on traffic jams and particularities of route. It's also accepted to leave some tip, to do this you can leave change.
Many drivers are newcomer foreigner and many of them could be not so good at English, so you can have some problems with communication. You would rather have a map, where the driver will find your place of destination.
Transfer
Two emirates are connected by modern highway Emirates Highway, due to what the trip by car will take no more, than one hour. To overpass this distance as fast as it possible with comfort, you would rather book personal transfer beforehand.
You have an opportunity to choose the class of the car according to your needs, amount of passengers and luggage. If you travel in big company, you can ask for minibus.
The driver will meet travelers in right time in the arrival hall of the airport or any other place and follow them to the car. Personal transfer from Dubai to Ras al-Khaimah will cost minimum 70-80$ per passenger car of economy class, for higher class of comfort and minibus you will need to pay more (from 110$).
You can find needed transfer in widget below:

See also: