Israeli city Netanya is popular and one of the biggest resort of the Mediterranean seaside of the country. There is no local airport, so many tourists use the service of international Ben Gurion Airport, which is not far from Tel Aviv. To get to Netanya you should overpass 50 km, you can do this by bus, railway transport and you can also book transfer from Ben Gurion Airport to Netanya or hire taxi.

Navigation:
By train
It's not comfortable to go from the airport to Netanya by bus or by train, because you should transfer in Tel Aviv, but you can save some money in this way. The only exception is night train (from 11:35 pm till 4:53 am), which goes from air station to resort directly every hour.
In other time you should get to one of the fourth railway stations in Tel Aviv, don't go to the other platform, and wait for the train, which goes to Netanya. The general time is 54 minute, without transfer – 34 minute.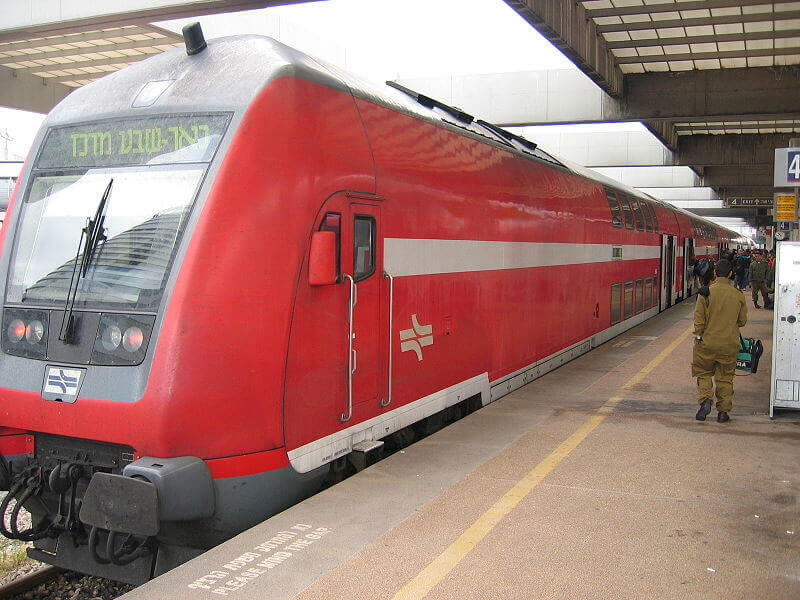 Both of tickets cost 24.5 shekel, there are sales for children and retirees. You should go out from the arrival hall to zone for meetings by signs, then get to the lower floor and you will find booking office. You can also buy ticket in special automat. Railway station is situated near terminal 3 in the air station.
The other difficult is that railway station in Netanya is situated in suburb of the city. To get to the central part of the city, you should go by taxi or by bus (number 4A, 5 and 15 or minibus number 15). You should know that they don't go in Shabbat, so from 3 pm of Friday till 8 pm of Saturday.
Bus
This kind of transport is rather popular, but it also doesn't work in Shabbat. If you go by bus, you should transfer. There are shuttles number 5 and 5A, that go from terminal to the bus station El Al Junction, they depart every 20 minute from terminal 3 (it is situated on the second level). It goes from 6 am till 10 pm.
Ticket will cost 5.8 shekel and you can ask the driver to buy it. Then you should transfer to the bus, that goes directly to Netanya, they are 947 and 950. They work from early morning (the first run goes in 5:30 am) and till 5 pm.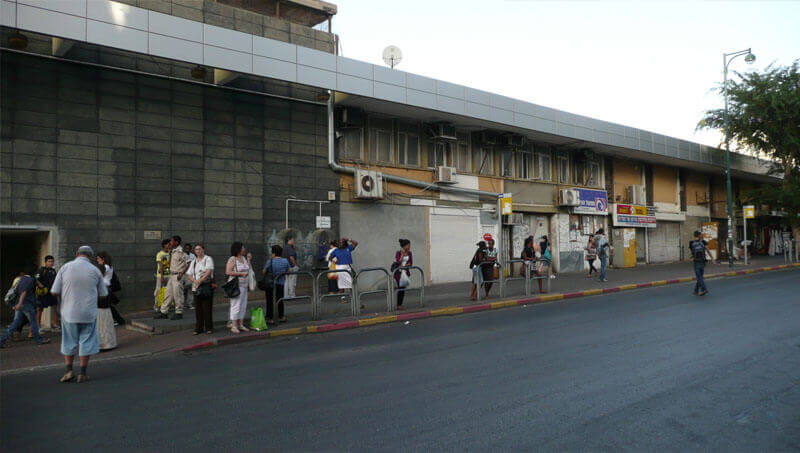 The run cost 25 shekel and you can also ask the driver to buy it (it's free for children till 5 years old, for children from 5 years old there is sale in 10%). The luggage is situated in special place and you shouldn't pay extra money for it. It will be in 55 minute in the main bus station of Netanya, which is situated almost in the central part of the city.
Taxi
All local transport in Israel is oriented for local people and all tablets are written in Hebrew, so for people, who don't know this language will be a little harder to orient. In this case you would rather use taxi or personal transfer. More than this, it's the only way out for the people, whose plane will arrive to the airport in the time of Shabbat.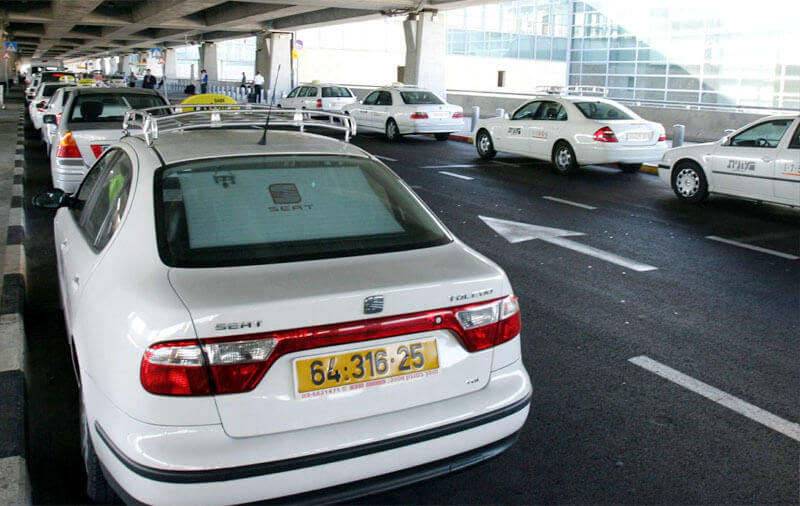 Taxi rank is situated not far from the exit 02 of the international terminal (by left side). You can call the taxi by phone or find it on the street. All cars are painted in white and have yellow sign "Taxi" on the top, there is number of drivers' license on the side. All of them have counters and when you get in the car, the driver should turn it on.
Trip from Ben Gurion to Netanya by taxi will cost about $70, but at night time and holidays it will be more expensive and it could cost to $114. The car will take passengers in 30-40 minute.
Personal transfer from Ben Gurion to Netanya
There is an opportunity to book this kind of service of meeting passengers in the airport and taking them to the place of their destination beforehand – it's personal transfer. Especially it's very comfortable for those people, who arrive to Israel in the time of Shabbat and don't know Hebrew or travel with big luggage or small children.
The driver will meet passengers in the arrival hall with the tablet with your name and also follow you to the car. You can also choose the car by the level of comfort or capacity. Such kind of transfer from Ben Gurion to Netanya will cost you minimum $90, it works in holidays and weekends. The trip will take you about 30 minute.
You can find needed transfer in widget below:

See also: