About taxi South Airport - Santa Cruz de Tenerife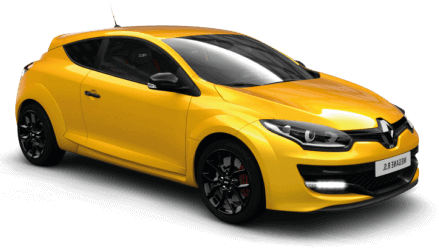 Distance: 64 km
Time in way: 45 min.
Transfer cost from: $111
Tenerife is the biggest island of the seven Canary Islands and one of the most popular resort places of Europe. There are two airports, which are situated on the different places of the island: south (Tenerife Sur) and north (Tenerife Norte). The main is South air station, it works 24 hour per day and have more international flights than another air station. If you arrive here, you can book transfer from South airport to Tenerife or use public transport.

Pricing table on the transfer South Airport - Santa Cruz de Tenerife
Transfer type
Description
Price
Micro
Cheap transfer for couples and families with a child.
$111
Economy
Cheap way. Superior limit: 4 persons, 3 bags.
$111
Comfort
For long-distance trips with comfort.
$126
Minivan 4pax
Perfect way for 4 persons, 4 luggage places.
$111
Minibus 7pax
Minibus for 7 persons, 7 places for bags.
$140
Minibus 10pax
Right choice for a group of up to 10 people.
$179
Minibus 13pax
Minibus for 13 persons is perfect for groups.
$215
Minibus 16pax
Great option for a group of 10-16 people
$242
Minibus 19pax
An option for a group of 15-19 people
$260
You can get from it to Tenerife capital by route bus, taxi, personal transfer or hired car. Tenerife Norte is not so important, doesn't work at night time and it usually serves for local flights between islands. You can get from North airport to Tenerife also by public transport or using personal transfer.
Navigation:
Bus
There is wonderful bus connection on the island, you can get from any airports to Tenerife. Routes are serves by unique company "Titsa", their buses are painted in white and green colors. When you arrived to South airport, it won't be hard to find the bus stop, it's situated near the exit of terminal.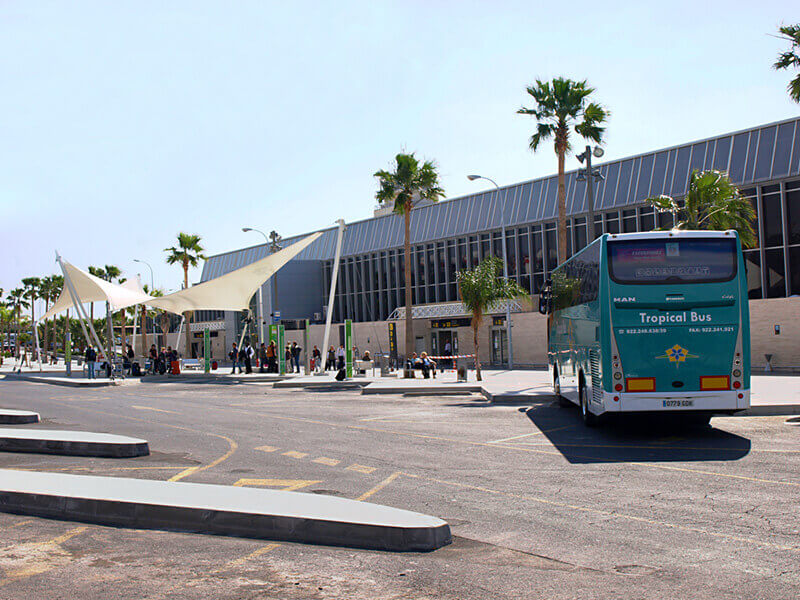 There is bus number 111, that goes to the capital of Tenerife, interval of departure – once in 30 minute (after 11 pm not so often). The trip will take you about one hour. At night time (from 11 pm to 5 am) there is one extra bus number 711. The trip will take you about 9.7 euro in cash (you should pay to driver), if you have a card BonaVia (it costs 15-25 euro), you will save about 30%.
When you get into the bus, you should tell the driver your last stop and tell it him once again before you need to go out. If you arrive to North airport, you can get to Tenerife by bus number 102, 107 and 108 in 30 minute about, they go rather regularly.
If you pay in cash, it will cost about 1.5 euro, you can also buy BonaVia. You should know, that if you don't use your money on the card, you won't have them back.
Hiring a car
Hiring a car is on Tenerife is not only wonderful opportunity to get to your hotel, but you can also discover the island alone.
There are rental agencies in both airports. The price for middle class will be about 25 euro per day, final price depends on the company, class of transport, season and terms of hiring (if you hire it for long term, price will be lower).
To hire a car you need passport, driver's license (it's not important to have international license) and you need to have driving experience more than 2 years. The price of petrol on the island is about 1.15 euro per liter, you will have your car with full cistern, so you have to return your car with full fuel tank.
Taxi from the airport to Tenerife
Those, who want to get to the hotel with comfort, can find a taxi. You shouldn't look for it, drivers also wait for their clients near the exit of terminals. All taxis on Tenerife are legal, they work by counter, you can recognize them by white color of the car and informational tablet on the top.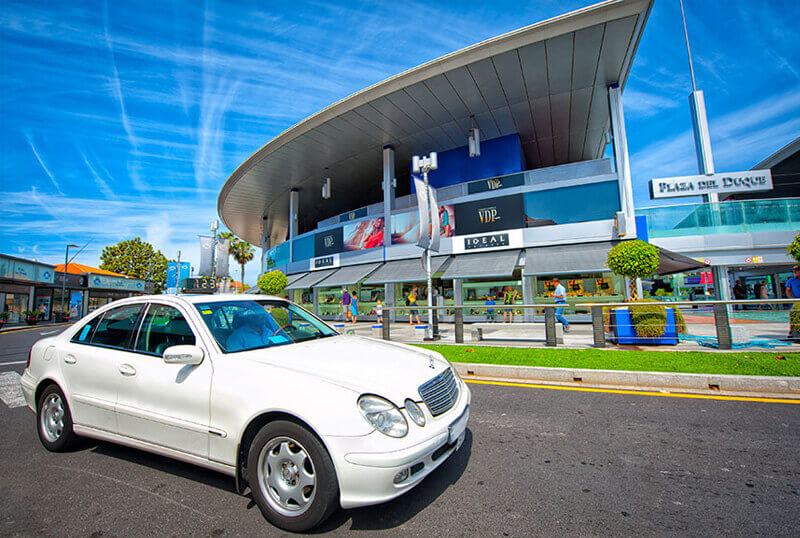 When you get into the car, there will be definite sum, after 10 pm and weekends there are higher prices. So, your trip from North air station to Tenerife will cost you about 18 euro (middle price) and it will take you about 20-25 minute. If you depart from South station – about 80 euro (it will take you about 45 minute), the drivers will be grateful for gratuity.
Transfer
The most comfortable and safest way of trip from one of the airports to the place of your rest is booked beforehand personal transfer. This service can be booked in Internet, the company will give you a car or minibus, it depends on your needs, amount of travelers etc. the price of transfer depends on the route and class of the car.
Transfer from South airport to Tenerife will cost you at least 78 euro, distance in 66 km the car will overpass in 40-50 minute. Transfer from North station to Tenerife is rather cheaper – about 40 euro, it will take you no more, than 20 minute.
You should pay for it beforehand. All that passengers need by arrival – is to find in the arrival hall a driver with the tablet with his name. He will take care of your luggage and comfort and take them to the place of their destination.
You can find needed transfer in widget below:

See also: