About taxi El Prat Airport - Salou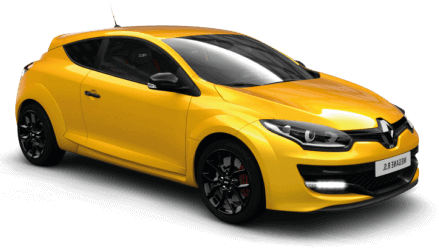 Distance: 102 km
Time in way: 1 h. 10 min.
Transfer cost from: $155
Salou is the famous resort town and is the capital of Catalonia. It is situated in 110 km from the international airport in Barcelona and there are few variants to overpass this distance.

Pricing table on the transfer El Prat Airport - Salou
Transfer type
Description
Price
Micro
Cheap transfer for couples and families with a child.
$164
Economy
Cheap way. Superior limit: 4 persons, 3 bags.
$155
Comfort
For long-distance trips with comfort.
$171
Business
Comfortable car for business trips.
$179
Minivan 4pax
Perfect way for 4 persons, 4 luggage places.
$179
Minibus 7pax
Minibus for 7 persons, 7 places for bags.
$186
Premium Minibus 6pax
Business class transfer for a group of 4-6 people.
$257
Minibus 10pax
Right choice for a group of up to 10 people.
$271
Minibus 13pax
Minibus for 13 persons is perfect for groups.
$287
Navigation:
Taxi from Barcelona to Salou
This is the best way to make your trip faster, but it will be more expensive. There is the standing area near exits from terminals T-1 and T2. There are arrows that will help you to find the right way to the standing area in the airport.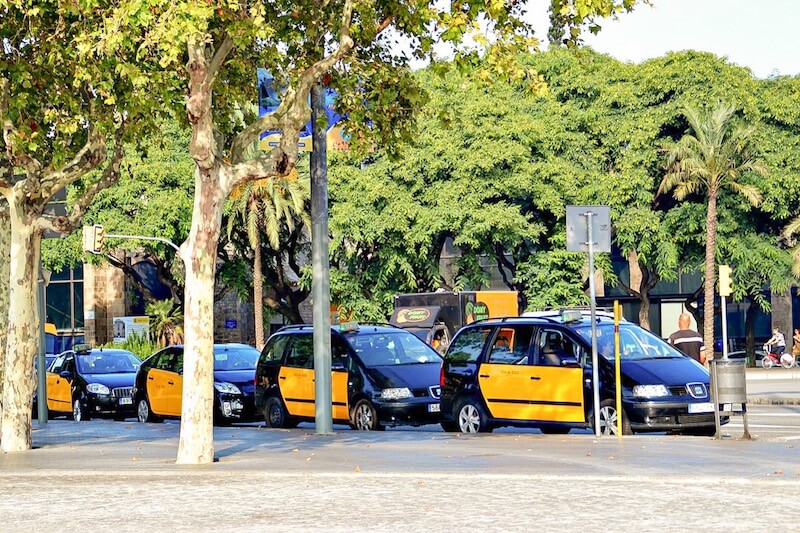 You can't look for the car yourself because it's forbidden. You should go to the special zone near the standing area and an employee will show the right car. All these cars are painted in black and yellow. The price for this trip begins from 190 euro and it will take you about an hour to get to the place of your destination.
Bus
Express bus is another way to get to Salou. They go every 1-2 hours and their schedule changes sometimes, so you have to find it out beforehand. There is a bus stop near the exit from terminal T1 (on 0 level, near 7-11 gates). Tourists, who arrived to terminal T-2, can use free shuttle to get to t-1. The ticket for express bus costs 15 euro (you don't have to pay extra money for your luggage).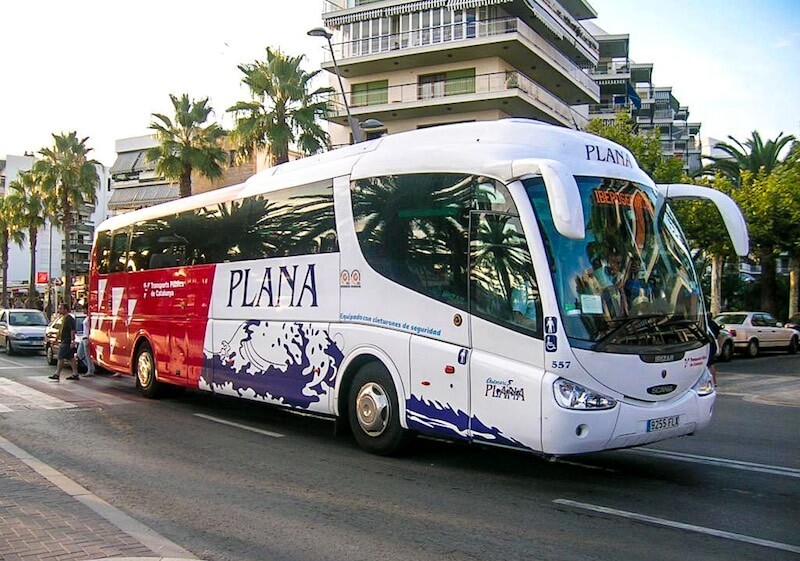 These buses belong to Spanish transfer company "Plana" so you can book tickets for this bus beforehand through the Internet on the official site of this company. There are also tickets in booking office, you can also ask for them driver or buy them in the bus. The trip by this bus will take you about 2 hours.
Train from Barcelona to Salou
You can get from the airport to Salou by train. But there is no direct train from Barcelona to Salou, so you will have to transfer. At first you have to go by electric train C2 that departs from terminal T-2 (the stop "Aeroport") and you can get to the station Barcelona – Sants (it's the main railway station in Barcelona) in 20 minutes.
These trains go every 30 minutes from 6 am and almost before midnight. You can buy ticket at the station in the booking office or you can use robot. The ticket costs 3,8 euro. There are local and long-distance trains that go through Barcelona and Salou.
The first local train departs from Barcelona in 5:45 am and the last departs in 9:30 pm. They go every one or one and half an hour. The ticket for long-distance train will be more expensive (about 19 euro) and they go rarely.
Booking transfer
Alternative way of the trip by cab, is personal transfer. You can book it beforehand in the Internet, in special services or by phone. In this care you will be meted by driver with the tablet and he will help you to carry your luggage. So you don't have to look for another car. This kind of trip is cheaper and it will take less time than trip by taxi.

Tourists, who want to be economical, can choose group transfer from Barcelona to Salou by bus. In this case you will be meted in special place, that you have discussed beforehand, for example, it can be any exit of terminal. The price of this service begins from 19 euro per person and it will take you about one and half an hour to get to the right place.