About taxi Munich Airport - Serfaus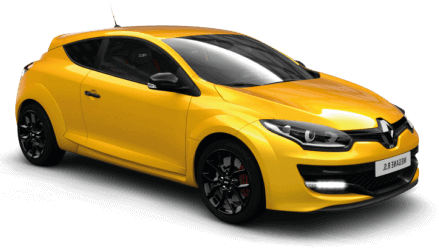 Distance: 296 km
Time in way: 3 h. 20 min.
Transfer cost from: $518
Serfaus is young winter resort that is situated in the valley Oberes Inntal in Tyrol, western Austria. Many tourists get there from the airport in Munich that is situated in 250 km from the resort. So you will need transfer from Munich to Serfaus and you can overpass this distance in few ways.

Pricing table on the transfer Munich Airport - Serfaus
Transfer type
Description
Price
Micro
Cheap transfer for couples and families with a child.
$547
Economy
Cheap way. Superior limit: 4 persons, 3 bags.
$518
Comfort
For long-distance trips with comfort.
$592
Business
Comfortable car for business trips.
$665
Premium
Premium car for VIP clients - Mercedes, BMW 7, Audi A7.
$959
Minivan 4pax
Perfect way for 4 persons, 4 luggage places.
$548
Minibus 7pax
Minibus for 7 persons, 7 places for bags.
$625
Premium Minibus 6pax
Business class transfer for a group of 4-6 people.
$745
Minibus 10pax
Right choice for a group of up to 10 people.
$1508
Navigation:
Hiring a car
Confident driver, who has experience more than one year, can hire a car and get by it to Serfaus. The length of the track is about 300 km and the trip will take you about 3.5 hours.
There are two ways of the trip. In the first case you should go from Munich by road A8, then move to A93, then through Kufstein and Innsbruck you should drive by Austrian autobahn A12. When you overpass Mills tunnel, you should drive by B180 and after 15 km turn right, then after 1.5 km you should turn to Fischerstrasse road and get by it to Serfaus.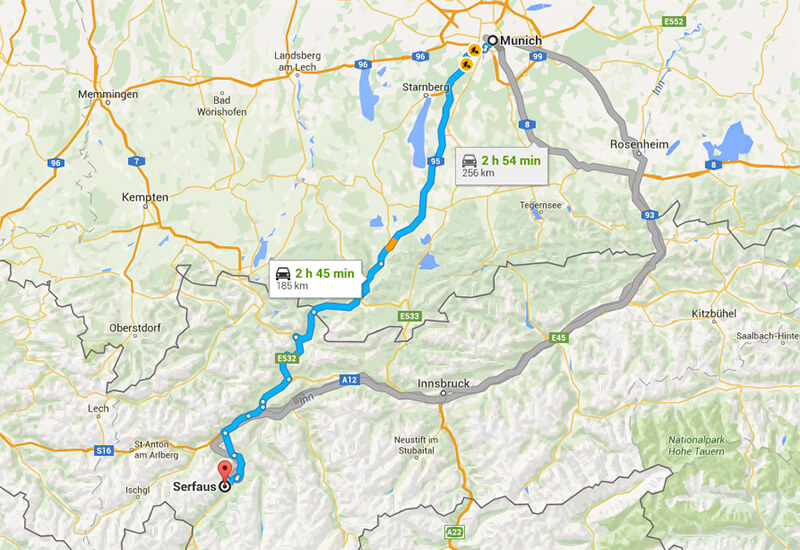 In the second case you should drive from Munich in the south direction by A95. When you overpass Fern Pass, drive through Imst and near Mills tunnel turn to Reschen and drive by B180 (like in the first case). Before you will reach the border with Austria, you should buy vignette that costs 8.5 euro to drive by paid roads. You can hire a car at least for 45 euro a day. You would rather book and pay for this service beforehand. In this case your car will be ready by your arrival and you shouldn't look for transport in Munich.
The train and the bus
The cheapest way is trip by train. As there is no railways station in Sefraus, the part of the trip you should overpass by bus or by cab. You should get from the airport in Munich to the railway station – to the Main or to the Eastern stations.
You can get from the air station to the place of your destination in 30-40 by an electrician train. The price for personal ticket will be 12 euro and the group ticket (for 2-5 persons) 22 euro. You can buy it near the exit to the railway platform or at it, in special red robot.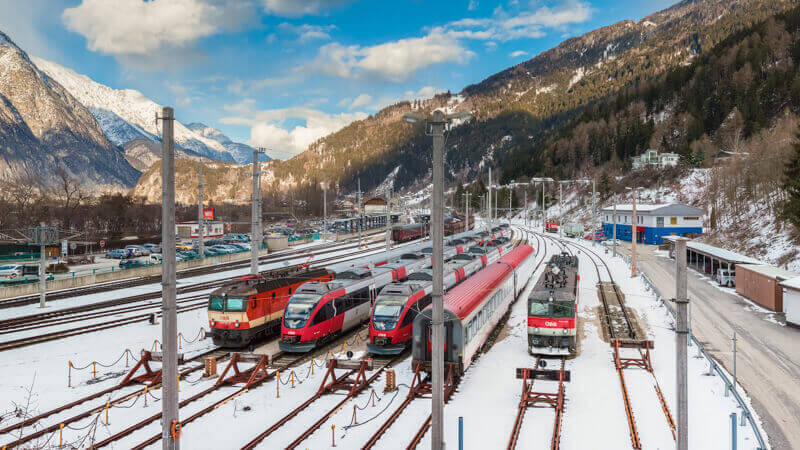 When you get to the station, you should transfer to the train to Landeck. As there is no direct train to this station you should transfer in Innsbruck. But this transfer won't make you any problems because all trains have comfortable splicing.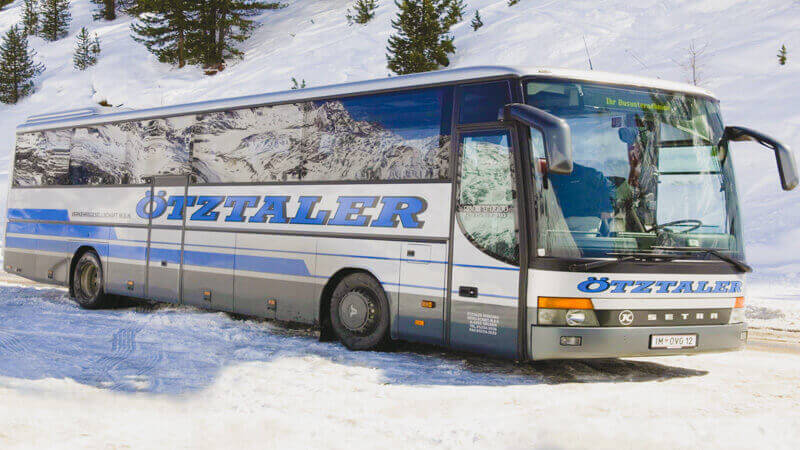 By your arrival to Landeck you should continue your trip by bus. The bus stop is situated near the exit from the railway station, so you can find it easily. You need bus №4236 that goes Serfaus. It has tablet «Serfaus Seilbahn». There are 6 runs a day that go every 1-4 hours. The trip will take you about 30 minutes and the price is about 8 euro. In another case you can get from Landeck to Serfaus by cab and it will cost you about 70-100 euro.
Transfer from Munich to Sefaus
For those people, who don't want or just can't drive the car yourselves, there is another way, personal transfer. You can book this service beforehand on the site of transport company and you can also find it in hotels. In this case the trip will take you 3-3.5 hours. Personal transfer from Munich to Serfaus by passenger car will cost about 380. Minivan will cost about 430 euro. There are also many other variants. You can see prices in vignette below:

Should you book transfer?
You should decide this yourself, but of course this way is the most comfortable and quickly and you will have rest with comfort, without any worries.
How to get to other resorts in Austria: