About taxi Munich Airport - Soelden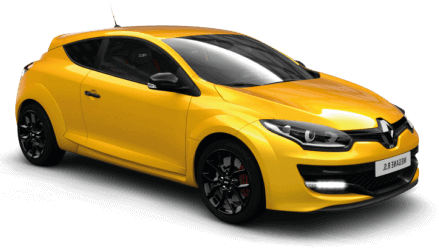 Distance: 287 km
Time in way: ~3 h.
Transfer cost from: $401
Solden is the popular centre for skiing lovers. This resort is situated on the West of Austria in the valley of Tirol. If you decide to visit this place, you will need transfer from Munich to Solden, because it is impossible to get there by plane. One of the nearest transport station, is the airport in Munich where land many regular and charter flights.

Pricing table on the transfer Munich Airport - Soelden
Transfer type
Description
Price
Micro
Cheap transfer for couples and families with a child.
$413
Economy
Cheap way. Superior limit: 4 persons, 3 bags.
$413
Comfort
For long-distance trips with comfort.
$451
Business
Comfortable car for business trips.
$518
Premium
Premium car for VIP clients - Mercedes, BMW 7, Audi A7.
$727
Minivan 4pax
Perfect way for 4 persons, 4 luggage places.
$423
Minibus 7pax
Minibus for 7 persons, 7 places for bags.
$401
Premium Minibus 6pax
Business class transfer for a group of 4-6 people.
$519
Minibus 10pax
Right choice for a group of up to 10 people.
$929
Then you can continue your trip by:
The distance between aerostation and resort town is about 287 km.
By train
If you chose the train, you should make few transfers, but this way is most economical. At first you should get from the airport of Munich to the nearest railway station Otztal Bahnhof, that is situated in the beginning of the mountain valley. There are trains that go to Otztal from the main and the eastern stations in Munich few times a day. You can use trains that go through Innsbruck and make transfer there. There is much of this kind of trains.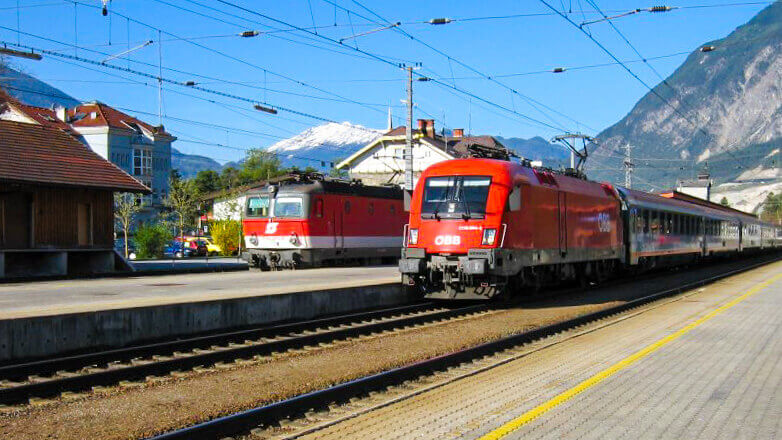 It's more comfortable to get from the airport by electric train. The railway station is situated near the terminal so it will be easy to get there on foot, using arrows. The whole trip will take you about 3 hours, and you should consider that Austrian trains are late for about 10-20 minutes. The ticket costs about 50 euro, and it will be easier to book it beforehand through the Internet. You can cut down expenses if you book it beforehand.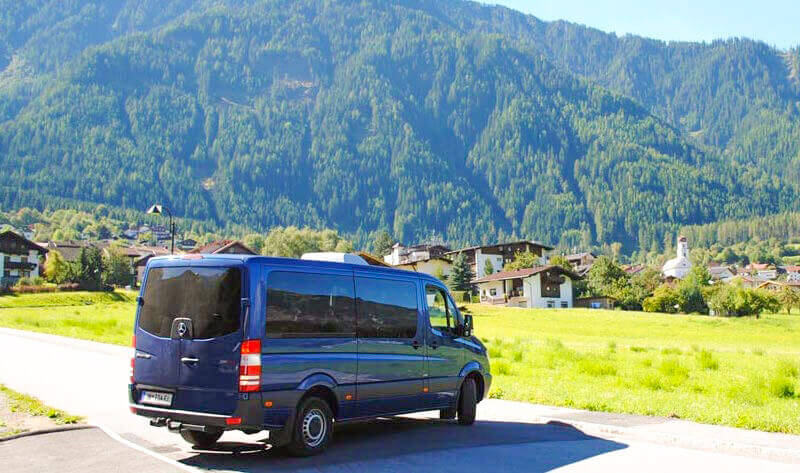 When you get to the railway station Otztal, you should use cab or local bus, because you still should overpass 37 km. The trip by cab will cost you about 70-75 euro, the bus ticket will be cheaper, about 8 euro. The bus stop is situated in 100 m from the railway station. The schedule is very comfortable, because it is connected with the train schedule and if the train is late the bus driver will wait for passengers.
Hiring a car
Experienced and confident driver can hire a car and get to the ski resort by car himself. You should begin your trip from the road E 54, then after 1.4 km rearrange to the road A 95 (48 km), then go 41 km by B11 and 12 km by B 177/ E 533 and 37 km to Bregenz by A 12 / E 60. Then you should turn to B 186 and still drive 52 km to Kuhtai and Timmelsjoch.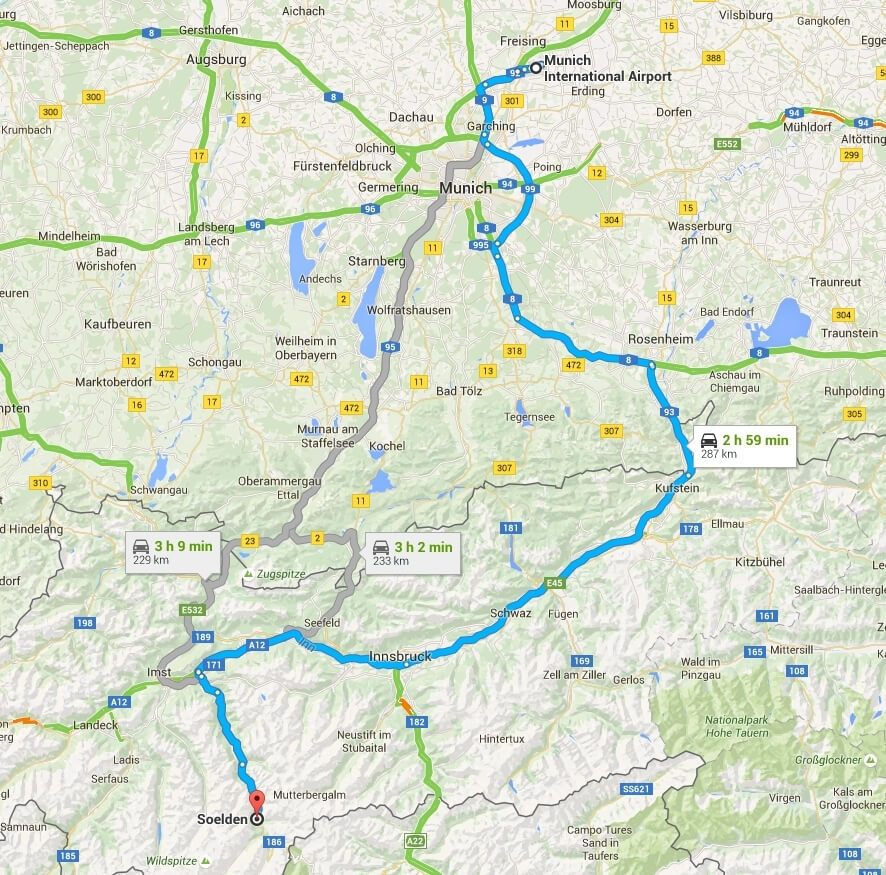 Then you should turn to Hochgurgl and after 800 m is the centre of Solden. Before passing Austrian border you should buy vignette for driving by paid road. You can do it at gas station, it costs about 8.5 euro. Sometimes this price is included to the price for hiring a car. The price for hiring is about 45-55 euro per day per car of economy class. Other kinds of cars will be more expensive. It will be easier to book this service beforehand in the transport company through the Internet. In this case the car will wait for the driver on the parking place of the airport.
Booking transfer from Munich to Soelden
For the tourists, which like comfort, we can advise to book personal transfer. The driver will wait for the passengers in the airport of Munich, help them to carry their luggage and in 3 hours take you to the door of your hotel. The personal transfer can cost from 300 euro and more. The price depends on the class of the car and capacity of the car. You can find out this in details in different ways, for example using the widget below:

The advantages are clear – the maximum of comfort and speed, so we advise this kind of transfer for the tourists with kids and big companies, because you can divide the whole sum for every person and in this case the price will be very attractive.
See also: Transfer from Munich to Mayrhofen