About taxi Budapest - Vienna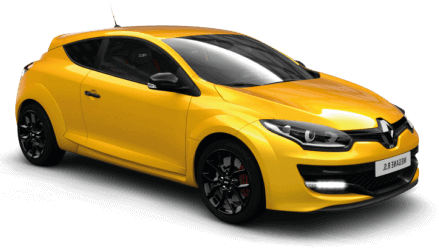 Distance: 243 km
Time in way: 3 h. 30 min.
Transfer cost from: $179
Budapest and Vienna are two capitals of European countries, which are situated not far from each other (in 240 km). When many tourists visit Hungary, they also want to visit neighbour Austria. In this case there is a question how to get from Budapest to Vienna in the best way?

Pricing table on the transfer Budapest - Vienna
Transfer type
Description
Price
Micro
Cheap transfer for couples and families with a child.
$201
Economy
Cheap way. Superior limit: 4 persons, 3 bags.
$179
Comfort
For long-distance trips with comfort.
$215
Business
Comfortable car for business trips.
$285
Premium
Premium car for VIP clients - Mercedes, BMW 7, Audi A7.
$700
Minivan 4pax
Perfect way for 4 persons, 4 luggage places.
$222
Minibus 7pax
Minibus for 7 persons, 7 places for bags.
$237
Premium Minibus 6pax
Business class transfer for a group of 4-6 people.
$500
Minibus 10pax
Right choice for a group of up to 10 people.
$572
You can choose one of these variants:
Train from Budapest to Vienna
You can overpass the distance between Vienna and Budapest by train, it's comfortable and not expensive. Trains to the capital of Austria depart from Keleti railway station almost every hour during the whole day (from 5-6 am to 6-7 pm), there are also a few night runs. You can buy ticket from Budapest to Vienna in the international booking office, which is situated on the left side of the building, but if you want to save some money, you should rather book online tickets beforehand on the site of the Hungarian railways.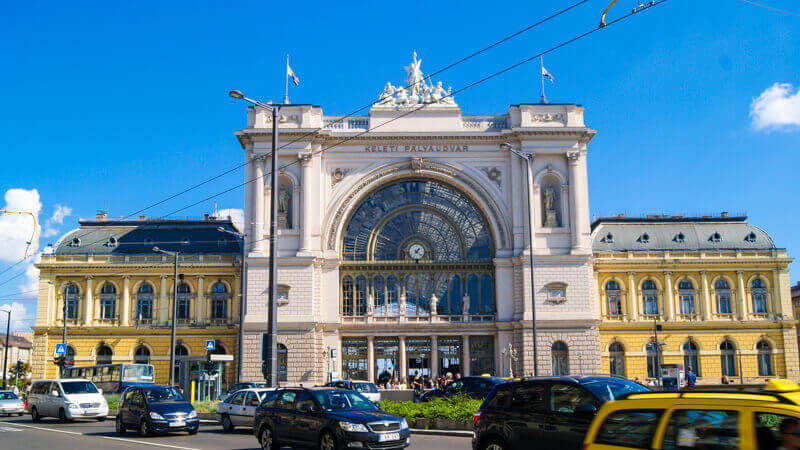 They are in sale in 60 days before your trip. The price depends on the rate, the best rate is Sparschiene-Fortuna, such kind of ticket costs 13 euro (26 euro for the round trip ticket), but you can't cancelled it and you won't be able to book definite seat in the coach. Other rates tickets cost 29 euro or 38 euro, but you should buy ticket there and back (you can cancelled your tickets and have money back), you can use them for 4 days and during this day you can make transfers, interrupting your trip.
After paying for your ticket and receving the code, you should print your boarding pass in the special terminal at the station in Budapest. When you buy tickets in the booking office, the minimum rate is 26 euro. All carriages are comfortable so you shouldn't overpay for the first class, because it differs not so much from the second class. The trip by train will take you 2.5 – 3 hours, it arrives to the western station of Austrian capital – Westbahnhof.
Bus
You can get from Hungarian capital to Vienna by bus. There are three transport companies, which serve this run: Eurolines, Orange ways and Volanbucz. There are few runs from 7 am to 7 pm, all buses depart from the main bus station of Budapest Nepliget, and the last stop is the bus station Erdberg or Stadion Center.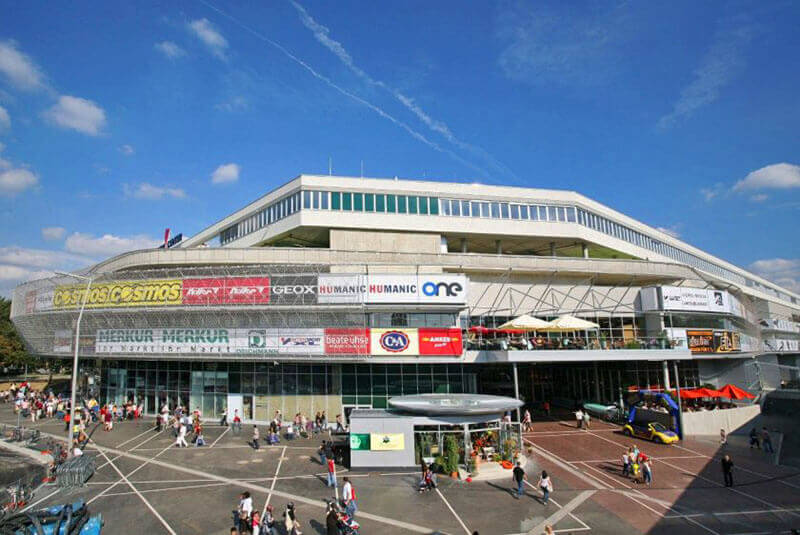 The bus from Budapest to Vienna goes little more than 3 hours, doing 1-2 stops. You can buy ticket in the booking office of Nepliget, but if you buy them online, they will be cheaper. When there are sales, you can even find the price in 10 euro. In ordinary rate Orange ways sales one way tickets for 14 euro (the round trip ticket costs 23 euro), Eurolines and Volanbucz – for 18 euro (the round trip ticket costs 27 euro).
Hiring a car
The quickest way to overpass the distance between Budapest and Vienna is car, the trip will take you about 2.5 hour. There are many companies in the cepital of Hungary, which car give you a car to hire. The price begins from 30 euro per day, in this case you should also pay extra many for paid roads. Hungarian vignette is online and it costs 10 euro, and Austrian should be on the screen of the car, its price is 8.8 euro. If you choose free road, the trip will take you little more than 4 hours.
River transport
You can get from Budapest to the capital of Austria not only by land transport, but there is an opportunity to get there by the Danube from May to October. There is a motor ship "Meteor", which goes between cities during summer season. The whole trip will take you 6.5 hour, but you will be able to see beautiful views.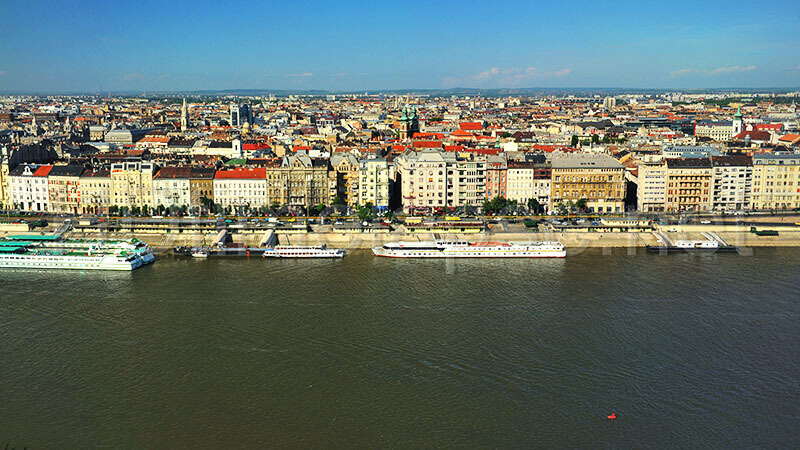 The motor ship departs from Budapest in 9 am from berth Belgrad rakpart (from the side of Pest), it goes three times a week: on Tuesday, Thursday and Saturday. "Meteor" lands to the river station Reichsbrucke. One way ticket costs 99 euro and round trip ticket 125 euro (for the children to 12 tickets are twice cheaper). One passenger can have hand baggage no more than 12 kg.
Personal transfer
There is another way – book taxi or personal transfer with driver. The trip by econom-class car costs 150-170 euro, minivan costs about 200 euro. You can see actual price and book transfer in widget below:

See also: