About taxi International Airport - Fujairah city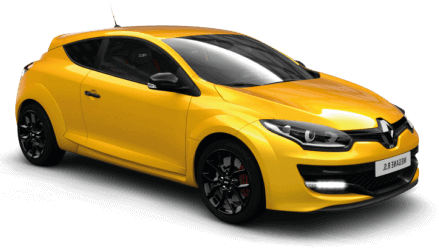 Distance: 122 km
Time in way: 2 h. 10 min.
Transfer cost from: $107
Are you planning to go to Fujairah, the capital of one of the emirates? You should find out how to get there from Dubai, check all variants and choose the right one in price and comfort. What it will be – tax, bus or transfer from Dubai to Fujairah?

Pricing table on the transfer International Airport - Fujairah city
Transfer type
Description
Price
Micro
Cheap transfer for couples and families with a child.
$175
Economy
Cheap way. Superior limit: 4 persons, 3 bags.
$120
Comfort
For long-distance trips with comfort.
$123
Business
Comfortable car for business trips.
$107
Premium
Premium car for VIP clients - Mercedes, BMW 7, Audi A7.
$136
Minivan 4pax
Perfect way for 4 persons, 4 luggage places.
$107
Minibus 7pax
Minibus for 7 persons, 7 places for bags.
$186
Premium Minibus 6pax
Business class transfer for a group of 4-6 people.
$182
Minibus 10pax
Right choice for a group of up to 10 people.
$325
Navigation:
Taxi from Dubai to Fujairah
Tourists who are going to the UAE for the first time are looking where they can book taxi beforehand in the Internet. And it's the best way, because if you book cab beforehand, you shouldn't worry. There are also other advantages: the driver will wait for you with the tablet with your name in the airport and the price is fixed, the same as you saw on the site, there are links to transporters:
You can find cab on the street, by your arrival. But in this case the driver will try to make money of foreigner. He could drive you the long way to make much money. Or pretend that he confused the place of your destination, drive farther, than you need, turn back and in the end of the road ask the money for all kilometers that he drives.
You can avoid this way:
if you have mobile telephone with GPS, you can check your road with its help;
You can ask the driver for several times how much will it take him to get to the place of your destination, in this case he won't tell you that he "confused" or "didn't catch".
The distance between Dubai and Fujairah is 122 km, there is 150 km to the famous hotel Hilton. One kilometer costs about 1.60 dirham, add small sum for boarding.
Bus
There is no bus from Dubai to Fujairah. But you can board in the underground in the airport and get to the station Union Square (with the transfer to another branch of underground, you can check it by map there), then go out from underground and get to the right bus.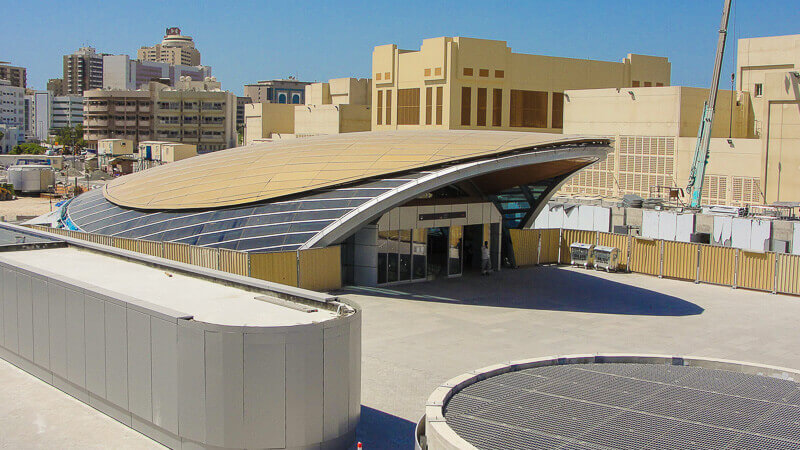 In the day and evening time this sparing public transport goes every hour. The buses are with air conditioners are rather comfortable, so there will be no any discomfort.
You should consider that according their rules the women and married couples take seat in the beginning of the bus and lonely men in the end of the bus.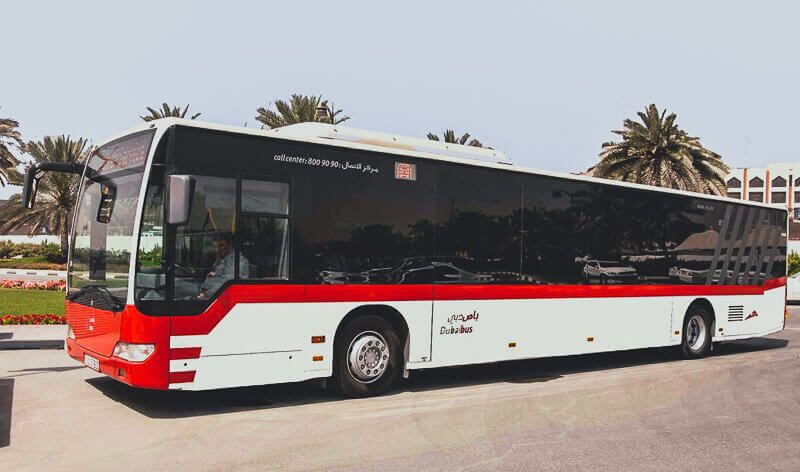 You should also consider that in 30 km to Fujairah transport will stop near the popular among tourists Souq al Juma, it's Friday market place. You will be offered to shop and it will take about 30 minutes. There are many souvenirs, fruits and vegetables, but they are of bad quality.
The bus ticket costs 25 dirhams. You should buy it only in the booking office and not pay driver!
Transfer
The third way is of course personal transfer from Dubai to Fujairah. There are many advantages:
You shouldn't look for the cab alone and bargain with the driver;
The driver will meet you in the arrival hall, help you with your luggage and take you to your hotel;
You shouldn't pay extra money because you know beforehand how much it will cost;
All taxes are already included;
You can also get to Friday market place;
If you book transfer back you won't be late to your flight.
There are many variants – you can book business or economy class car, bus or minibus, if you go to Fujairah big group.

So there is big choice of all offers for every wallet.