About taxi Vaclav Havel Airport - Prague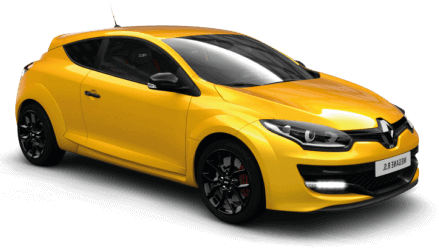 Distance: 30 km
Time in way: 50 min.
Transfer cost from: $57
Prague International Airport is situated in 20 km from the center of the capital in the region Prague-6. You can get from it to any point of the city easily, using bus, air express, cab or transfer.

Pricing table on the transfer Vaclav Havel Airport - Prague
Transfer type
Description
Price
Micro
Cheap transfer for couples and families with a child.
$57
Economy
Cheap way. Superior limit: 4 persons, 3 bags.
$57
Comfort
For long-distance trips with comfort.
$63
Business
Comfortable car for business trips.
$110
Minivan 4pax
Perfect way for 4 persons, 4 luggage places.
$70
Minibus 7pax
Minibus for 7 persons, 7 places for bags.
$70
Navigation:
Bus
There is good connection of public transport. There are four terminals in capital airport, but most part of flights are served by 1 and 2 terminals. There are few bus stops in front of the building, from what depart transport regularly to the central part of the city. Using local bus №100, you can get to the underground station Zlicin (yellow line) in 15-20 minutes.
The first route departs from terminal 1 in 5:40 am and the last in 11:36 pm. It goes every 20-30 minutes. The other way is to go by local bus №119 to the underground station Nadrazi Veleslavin (green line). Trip to the last stop will take you about 15 minutes. This transport goes in 4:24 am and the last is almost in midnight and you won't need to wait for more, than 10 minutes.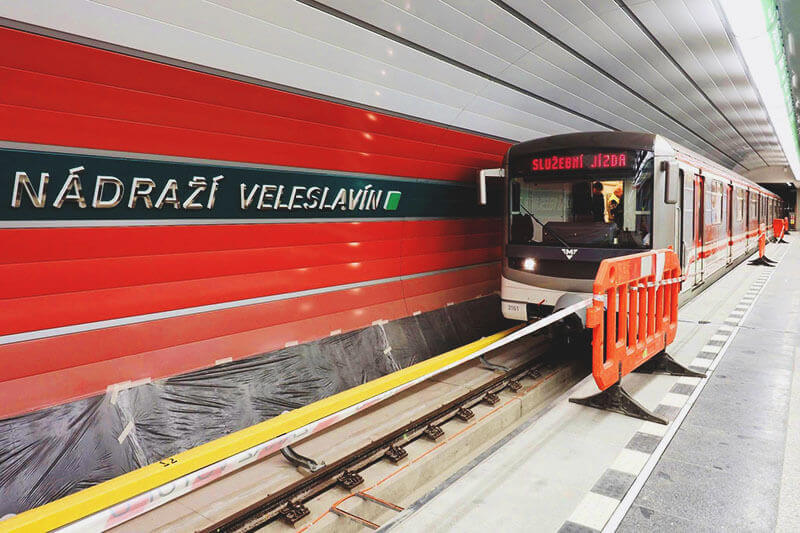 You can buy tickets for local trips in the special robot on the bus stop or ask the driver to buy it before departure. It would be the best to get to the center by limited ticket, because it can be used on every kind of transport. The price of the ticket, that can be used next 30 minute is 24 koruna (for children tickets are twice cheaper), for next 90 minute – 32 koruna (for children tickets are twice cheaper).
When you get in the bus, you should punch your ticket in on any other yellow punch, that is situated on railing. When you get in the another kind of transport, you should punch your ticket again. If tourists get to Prague by night flight, so they can also get to the center of capital by bus №510.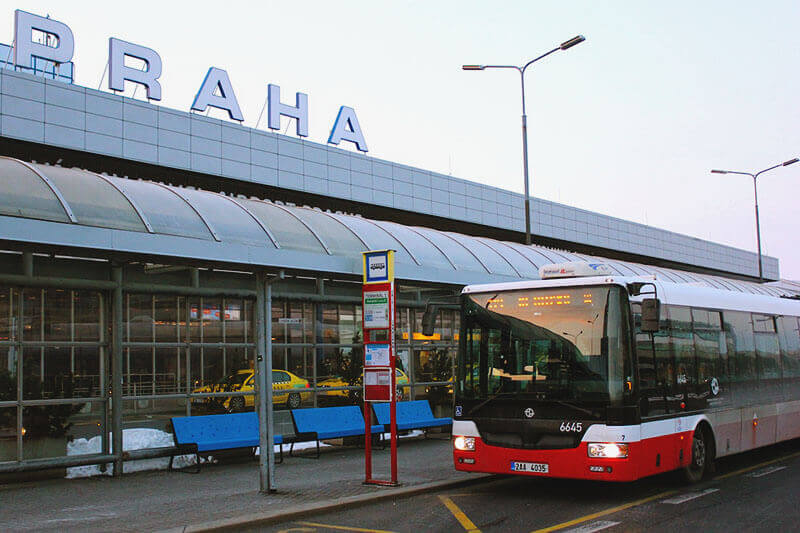 It route begins from terminal 1 and ends on the station Na Beranku, and it takes you a little more than one hour. You can get off on any stop and transfer to electric train (underground is closed in night time). Bus №510 do 2 runs in one hour, from midnight to 4 am. Limited tickets can also be used there.
Air Express
There are special air express, that go from air station to the center of capital. They depart every 30 minutes from terminal 1 and 2 (from 5:30 am to 9 pm) and go to the last stop Hlavni nadrazi (the main railway station) and stop on the station Dejvicka.
You can recognize this transport by tablet «АЕ», so are the stops. Trip will take you about 30-50 minutes. Usual tickets cannot be used in air express, you should ask the driver to buy special tickets. To Dejvicka trip will cost you 40 koruna, to the last stop 60 koruna (for children till 6 tickets are free).
Taxi
Those, who don't want to use public transport and get to the place of their destinations with transfers, can book taxi or personal transfer. You can find the taxi at once by your arrival – there are many cars on taxi rank near the exit of any terminal, that are waiting for their passengers, but the prices are too high.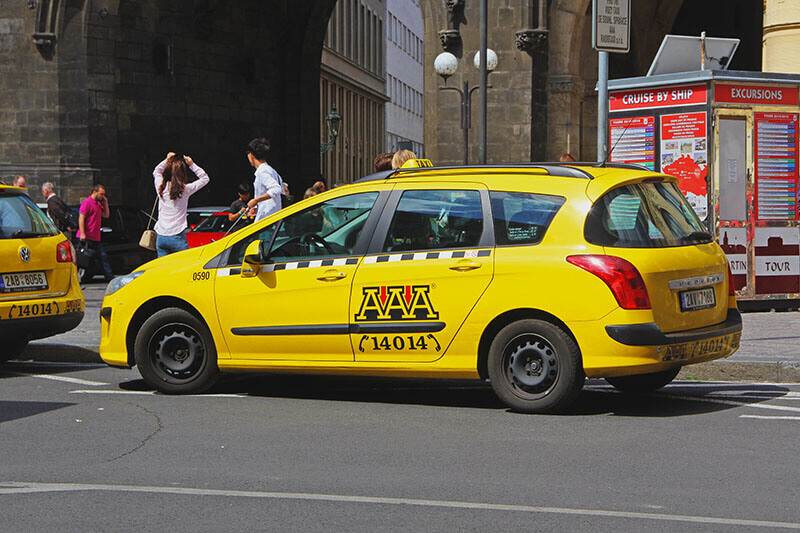 It would be cheaper to book car by phone or Internet. Trip to the center will cost you about 500-700 koruna and it will take you no more than 15 minute.
Personal transfer
Personal transfer from Prague International Airport to Prague (center) will cost you from 500 koruna. But in this case you can choose the right car (from economy class to premium), and the driver will meet passengers with the tablet at once in arrival hall. It will take you about 10-15 minute. Comfort and saving time are the best advantages of such kind of trip.

See also: