About taxi Suvarnabhumi Airport - Bangkok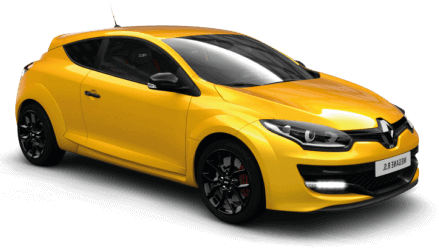 Distance: 43 km
Time in way: 45 min.
Transfer cost from: $29
Do you need a cab in Bangkok? You are on the right way. You can order a taxi on every popular way on this page. Just use search below. To make it more comfortable we find the most popular ways from Bangkok: to the city, Pattaya or Hua Hin.

How much does a taxi in Bangkok?
The price for the taxi in the capital of Thailand depends on your way and it is paid for the counter. You should know that you don't need to discuss the price with the driver, you just get into the car and check that driver turns on the counter at once. You should notice, the price of the trip from the one part of the city to another can't be more than 300-400 baht, of course if you don't get in traffic jam.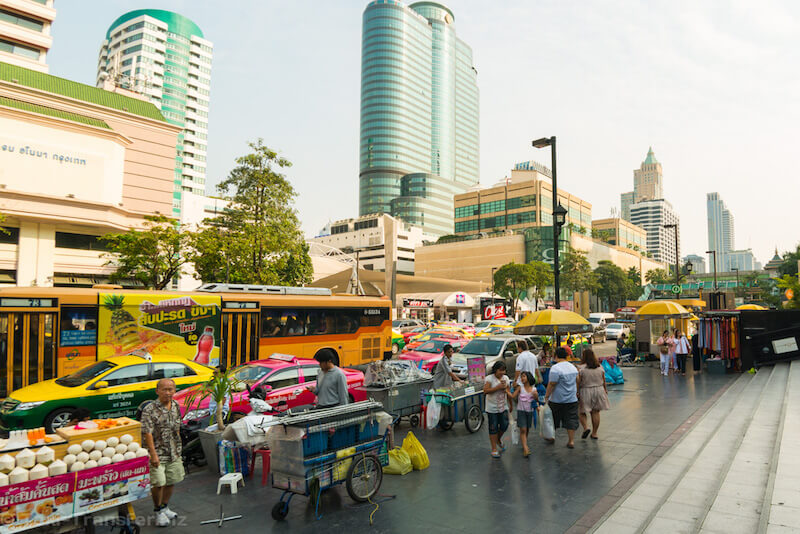 You also shouldn't get into the car in random car. There are many such kinds of cars at Mor Chit, Sai Tai and other stations. You should remember this rule, because it will be more expensive for you and you shouldn't pay attention to their persistence. Just use taxi services. There are many such services all over Bangkok. There is a pic with official cab in Bangkok.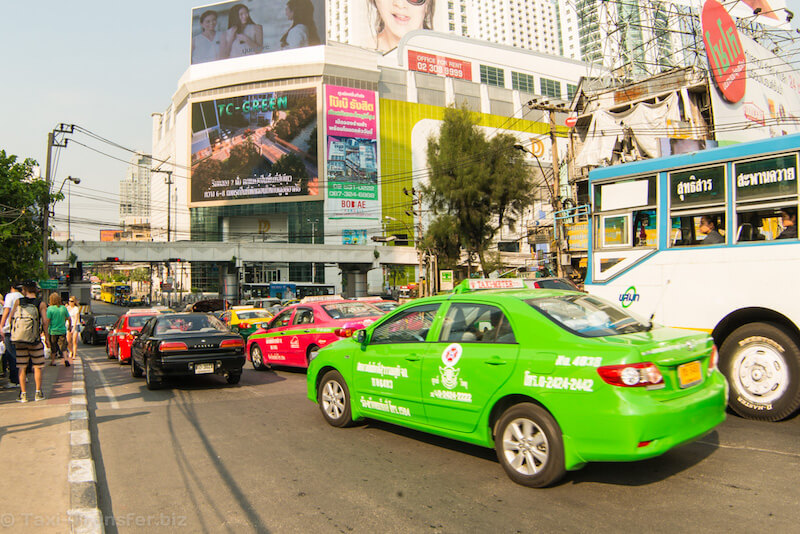 They can be red, green and yellow. They belong to different services. The price is the same, but some of them could be more expensive. Don't forget about paid road ("highway"). You will use them to avoid traffic jam. You should pay extra money for them and it will cost about 20-40 baht.
The best way is booking a cab beforehand. In this way you will be sure that you will be met and followed to the cab, the driver will help you with the luggage. You can see the prices below.