About taxi Phuket Airport - Krabi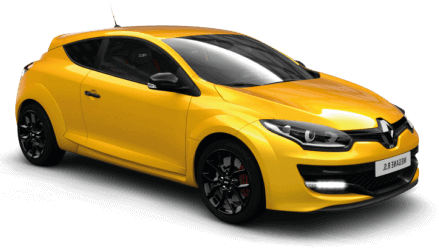 Distance: 140 km
Time in way: 2 h. 5 min.
Transfer cost from: $82
If you are tired of rest in Phuket and you want to get to suburb Krabi, or you arrived to the airport in Phuket and now you want to get to this calm town, you have few ways to do this. They are long-distance bus, ferryboat, cab or personal transfer from Phuket to Krabi.

Pricing table on the transfer Phuket Airport - Krabi
Transfer type
Description
Price
Micro
Cheap transfer for couples and families with a child.
$82
Economy
Cheap way. Superior limit: 4 persons, 3 bags.
$82
Comfort
For long-distance trips with comfort.
$88
Business
Comfortable car for business trips.
$390
Premium
Premium car for VIP clients - Mercedes, BMW 7, Audi A7.
$426
Minivan 4pax
Perfect way for 4 persons, 4 luggage places.
$88
Minibus 7pax
Minibus for 7 persons, 7 places for bags.
$90
Minibus 10pax
Right choice for a group of up to 10 people.
$90
Minibus 13pax
Minibus for 13 persons is perfect for groups.
$444
This suburb is situated nearby the city so it won't take you so long to get there. It will be easier if you are in Phuket-town (the price of trip from other beaches or airport will be the same).
Bus from Phuket to Krabi
You can buy bus ticket at the station in Phuket (Bus terminal 2). The bus doesn't go direct, but to Bangkok or other suburbs in Thailand.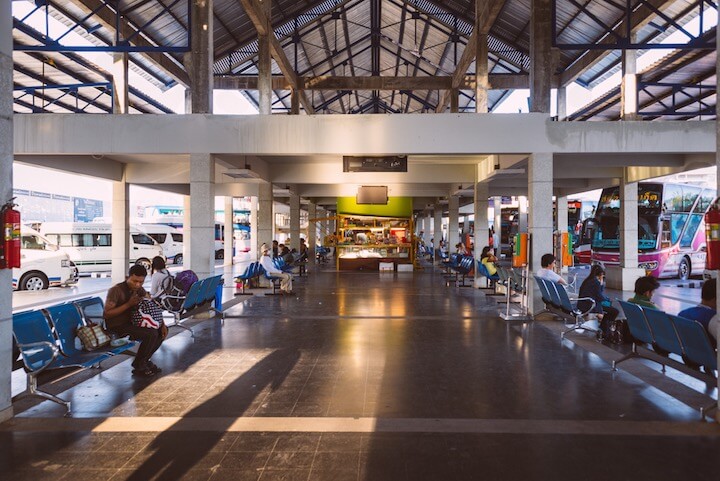 The price will be about 200 baht, you can see this in the tablet below.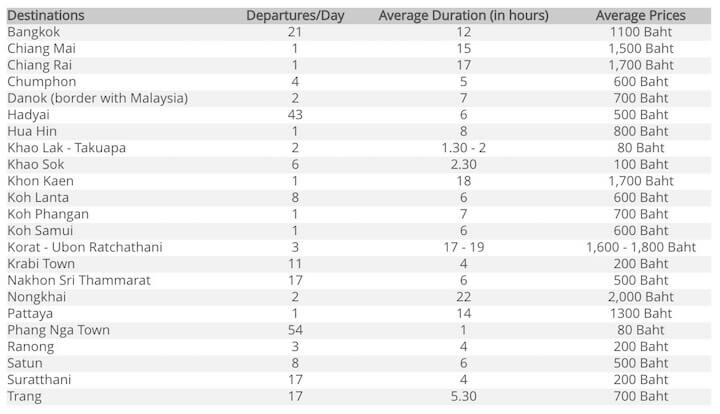 This trip will take you about 4 hours.
From Phuket to Krabi by ferry
This trip will be the most interesting. You need ferry boat, which goes from the dock Rassada Pier to seaside Ao Nang in Krabi.

The price will be about $25-28 per person and it will be very exciting! You can get to different beaches, for example Railay Beach or to Krabi town. There goes tuk-tuk or local cabs.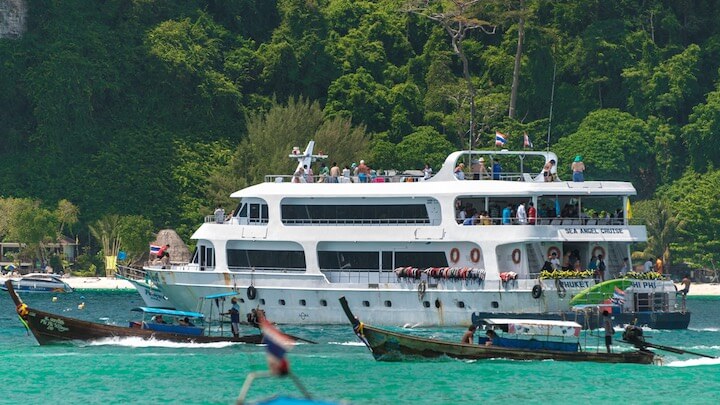 You should understand that it will take you 4 hours and if you are sick you shouldn't use this way of trip.
Transfer Phuket – Krabi
You can book transfer beforehand in special agency. It's the best way for sober-minded tourists that want to plan everything beforehand. The driver will meet you in time and take you to your hotel in Krabi. There are many different cars, so you can choose the right one for you.

You can tell the operator the best time for you and the driver will wait for you.