About taxi Phuket Airport - Karon Beach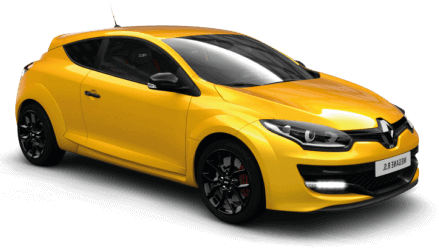 Distance: 50 km
Time in way: 1 h. 40 min.
Transfer cost from: $26
Karon Beach is one of the most famous beaches on the west of Phuket. There are many advantages, like there are no many people, but the life on the island is in full swing. There are many shops, night clubs and of course sea with white sand. But how can you get to this pearl of pleasure? How much does taxi cost and how can you order cab from aiport in Phuket to Karon. In this article you will find all the answers that you need.

Pricing table on the transfer Phuket Airport - Karon Beach
Transfer type
Description
Price
Micro
Cheap transfer for couples and families with a child.
$26
Economy
Cheap way. Superior limit: 4 persons, 3 bags.
$26
Comfort
For long-distance trips with comfort.
$29
Business
Comfortable car for business trips.
$81
Premium
Premium car for VIP clients - Mercedes, BMW 7, Audi A7.
$96
Minivan 4pax
Perfect way for 4 persons, 4 luggage places.
$34
Minibus 7pax
Minibus for 7 persons, 7 places for bags.
$32
Premium Minibus 6pax
Business class transfer for a group of 4-6 people.
$138
Minibus 10pax
Right choice for a group of up to 10 people.
$46
Navigation:
1. From airport to Hotel
You can book voucher to get from airport to hotels. The price of voucher is about 750 baht per person, and it will take you only one hour. Advantages are that the price is equal in all services and you will spend only 1 hour in the cab. Many hotels can propose you their service of transfer, but the price is higher, about 1000 baht. So if you want to save money for night adventures you can choose the first variant.
2. Tuk-tuk
There is another way to get to the famous beach. The driver will take you to the beach. The price is about 700-1000 baht. Of course it's cheaper than in the airport. You should tell your route and you will have a cheque with driver's telephone number (for the case if you want to make complain against driver).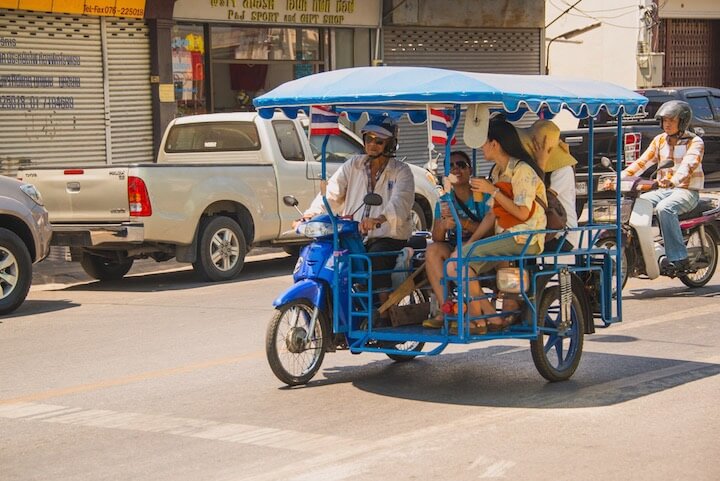 But there is big disadvantage. You will have to go out from the aiport, turn to the right and in the end of the road you will see the cab post. It's a little harder for tourists with children or with big luggage (but you can use handcart).
3. Minibus
There is one cheap way. You can ask at transport post in the airport and buy minibus ticket for 180 baht. This bus will stop on every stop. It's not the most comfortable way for tired tourist with big luggage.
4. Bus
If you want to save money you can go by bus. This way is cheaper, but if you want to get to bus stop you will have to go few kilometers to marketplace. But you can use motorbike-taxi that will cost you only 40 baht or wait songteo.
5. Booking taxi from Phuket airport to Karon Beach
You can book cab beforehand at home in comfortable chair. There are many services that can help you in this. In this case the price of trip from Phuket to Karon will cost you about 1200-1500 baht, that is not so higher than can in the airport, but there is big advantage. The driver will meet you with tablet with your name, follow comfortable cab with air-conditioner and take you to your hotel and you don't need to look for cabs or go few kilometers with luggage.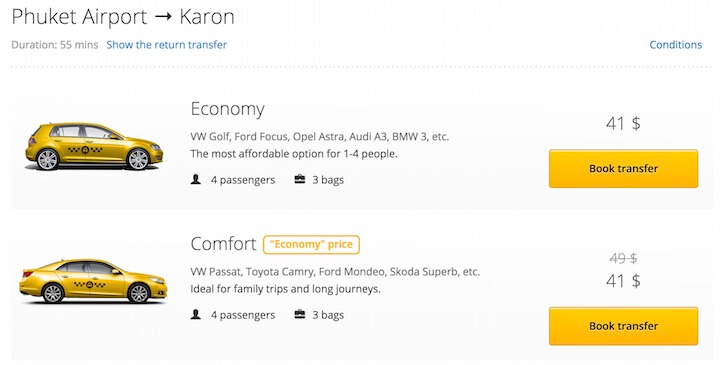 And if you are going with big company you can book minibus for 7 presons and it will cost you only 200-250 baht per person. You can book in on different sites, for example like this: