About taxi Ho Chi Minh Airport - Phan Thiet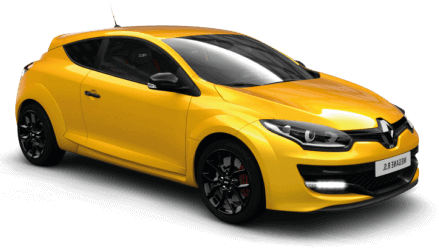 Distance: 200 km
Time in way: ~5 h.
Transfer cost from: $72
Ho Chi Minh is the main point of departure in the South of Vietnam. Phan Thiet is one of the most popular resort cities in Vietnam, so this article will be very useful to know, how to get from Ho Chi Minh to Phan Thiet. They are situated in 195 km from each other and the simplest way is to order transfer but there are still many ways to get to Phan Thiet.

Pricing table on the transfer Ho Chi Minh Airport - Phan Thiet
Transfer type
Description
Price
Micro
Cheap transfer for couples and families with a child.
$72
Economy
Cheap way. Superior limit: 4 persons, 3 bags.
$72
Comfort
For long-distance trips with comfort.
$78
Minivan 4pax
Perfect way for 4 persons, 4 luggage places.
$78
Minibus 7pax
Minibus for 7 persons, 7 places for bags.
$96
Premium Minibus 6pax
Business class transfer for a group of 4-6 people.
$156
Minibus 10pax
Right choice for a group of up to 10 people.
$108
Minibus 13pax
Minibus for 13 persons is perfect for groups.
$192
Minibus 16pax
Great option for a group of 10-16 people
$228
Navigation:
First few ways can help you to get to Phan Thiet from the airport. Bus and train depart from Ho Chi Minh. We will tell about them in details.
The cab
There are many taxi drivers near the airport so it won't be problem for you to find free taxi. But you have to bargain with them because they can raise prices. You can also hire a taxi by your arrival, so you won't have to look for taxi and bargain with the driver.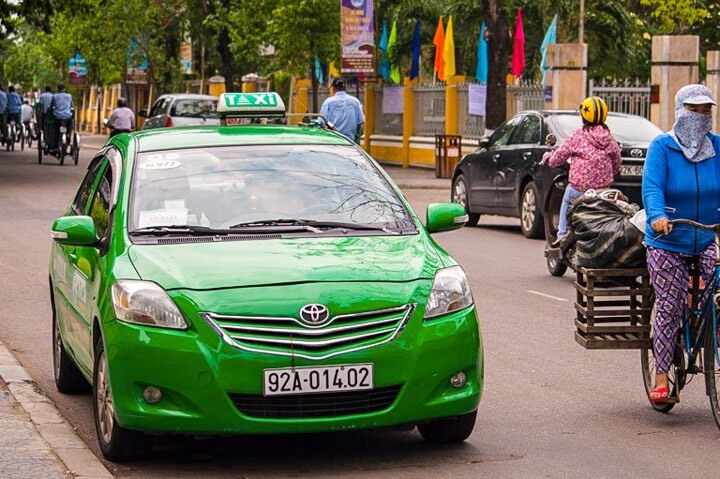 You have to know one important rule. The middle price of the trip is about $105-106 per car for 4 people. You pay for the whole car, but not for each person. It's the best variant for small company, but don't forget to bargain with the driver!
Advantages: comfortable trip from the airport to hotel without any other transfers
Disadvantages: high price, the trip will take you about 5-6 hours.
Transfer
You can book transfer from Ho Chi Minh to Phan Thiet beforehand, before your arrival from the country or by your arrival to the airport, or in your hotel. It's cheaper than other variants. For example, booking Kia Carens or Toyota Innova will cost you about $90-110.
The price will raise to $170-200 in the airport in Vietnam. If you book transfer from your hotel so it will cost you about $150-200 and you can't bargain with the driver.
Advantages: the driver will wait for you with the tablet and you don't have to look for him.
Disadvantages: are the same.
Trip by bus
This trip is divided in two steps:
1. If you want to get to Phan Thiet, you have to get to the street Ohan Ngu Lao in Ho Chi Minh. You can get there by bus number 152 or by taxi. The price of ticket will be about 6000 dongs (0.3$). The bus goes till 7:30 pm. After this time you can get there only by cab.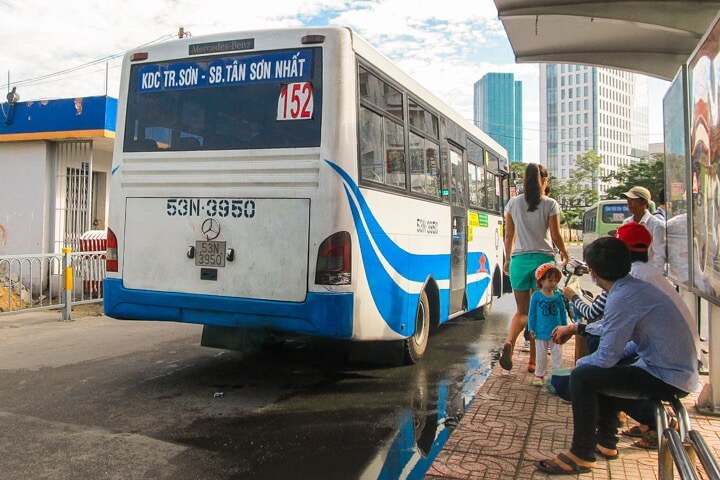 2. There is "sleeping bus" that goes from Ho Chi Minh to Phan Thiet. The ticket costs 120 000 dongs ($5-6). There are day and night runs. The bus goes every 2 hours. The last run is in 11 pm. The trip from Ho Chi Minh to Phan Thiet will take you about 5-6 hours including traffic jams.
Advantages: it's cheap
Disadvantages: nevertheless, the seats are not so comfortable and there are very strong air conditioners so it's very easy to catch a cold.
You have to know that before you will hop on the bus you will have to take your shoes off. So if conductor will offer you plaid you should take it.
The train
Train № SPT2 departs from the main railway station in Ho Chi Minh and it goes through the centre of Phan Thiet every day in 6:50, 11:25 am and 4:45 pm. The ticket costs about 100 000 dongs ($5). The railway stations is situated on 1 Nguyen Thong Street and it works from 7:30 am till 19:30 pm. The trip will take you about 4.5-5 hours.

Other destinations in Vietnam: