About taxi Hua Hin - Bangkok City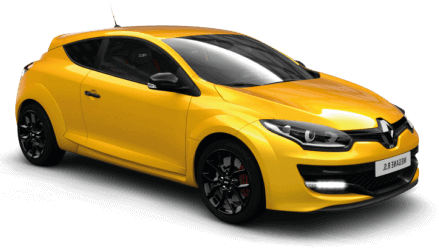 Distance: 260 km
Time in way: ~4 h.
Transfer cost from: $72
Hua Hin is the oldest resort town in Thailand that is situated on the bank of the Gulf of Siam. If you want to get from this city to Bangkok you should overpass about 135 km.

Pricing table on the transfer Hua Hin - Bangkok City
Transfer type
Description
Price
Micro
Cheap transfer for couples and families with a child.
$83
Economy
Cheap way. Superior limit: 4 persons, 3 bags.
$75
Comfort
For long-distance trips with comfort.
$74
Minivan 4pax
Perfect way for 4 persons, 4 luggage places.
$72
Minibus 7pax
Minibus for 7 persons, 7 places for bags.
$114
Premium Minibus 6pax
Business class transfer for a group of 4-6 people.
$210
Minibus 10pax
Right choice for a group of up to 10 people.
$138
You can get from Hua Hin to Bangkok using these kinds of transport:
Minivan
The easiest way to get to Bangkok is the trip by bus or minivan. One of the bus stops is situated on Sa Song Road. You can get from this stop to the south and north bus stations in Bangkok. You can also get to the centre of the town – metro station Victory Monument.
The bus goes every 30 minutes from 4 am to 7 pm. There is also another bus stop in the centre of the city near Soi 70 (not far from tower with clock). You can go from this station to the south bus station or Victory Monument. Minivans go from early morning till 7 pm. The trip to Bangkok will take you 2.5-3 hours. The ticket will cost from 180 to 200 baht. You should understand that minibuses are very small and you should pay extra money for your luggage.
The bus
Big and comfortable buses with air-conditioners could be good alternative to small minivans. The bus station in Hua Hin is situated near Soi 69. You can go from this station to the south bus station in Bangkok or to Suvarnabhumi Airport. The bus to the south bus station goes every 20-30 minutes from 3 am.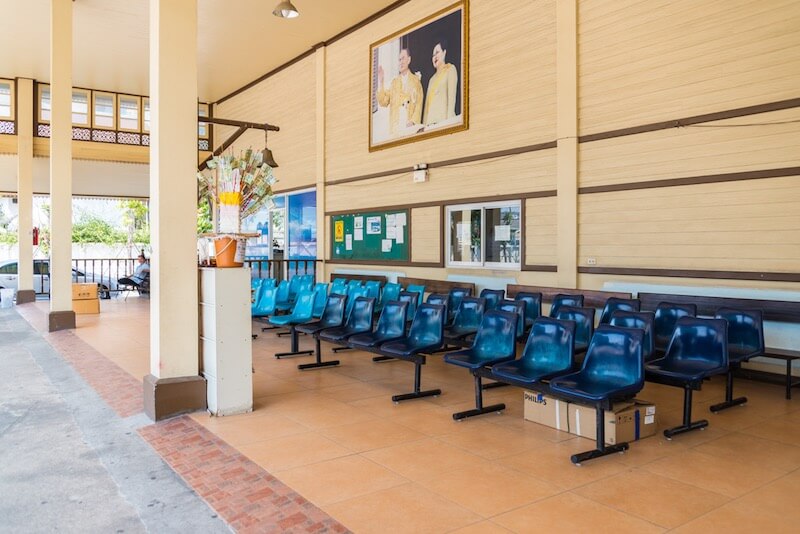 The ticket will cost from 1600 to 2000 baht and it depends on the kind of the bus and transporter. The trip will take you about 3.5 hours. There are only 7 runs a day from 6 am to 6 pm from Hua Hin to Suvarnabhumi Airport. You will pay about 305 baht for your ticket. You should not buy tickets beforehand because you can buy them in the booking office of the bus stations.
The train
You can overpass the distance between Hua Hin to Bangkok by train and this kind of trip will be the cheapest. The railway station in Hua Hin is place of note in Hua Hin and it is situated on Damnoen Kasaem Road (between Soi 76 and Soi 78), it's almost the centre of the town.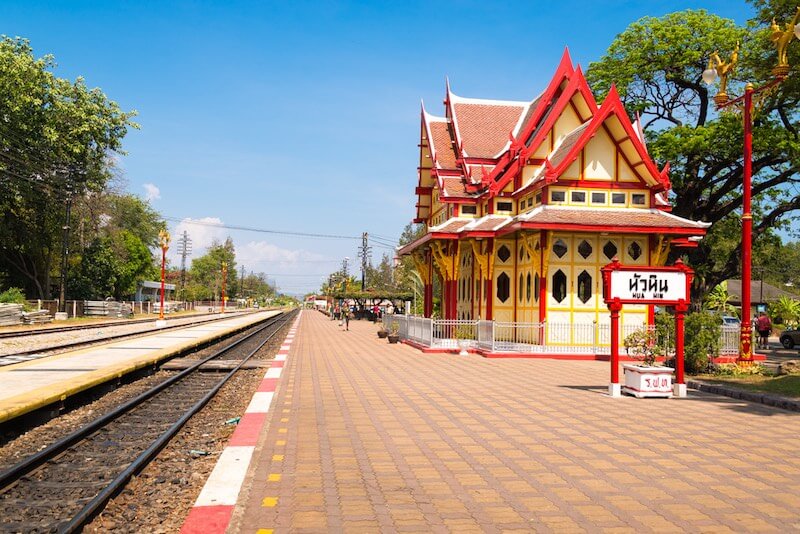 These trains go the whole day and sometimes even night. The main disadvantages of this trip are that it will take about 5-6 hours and they are always late.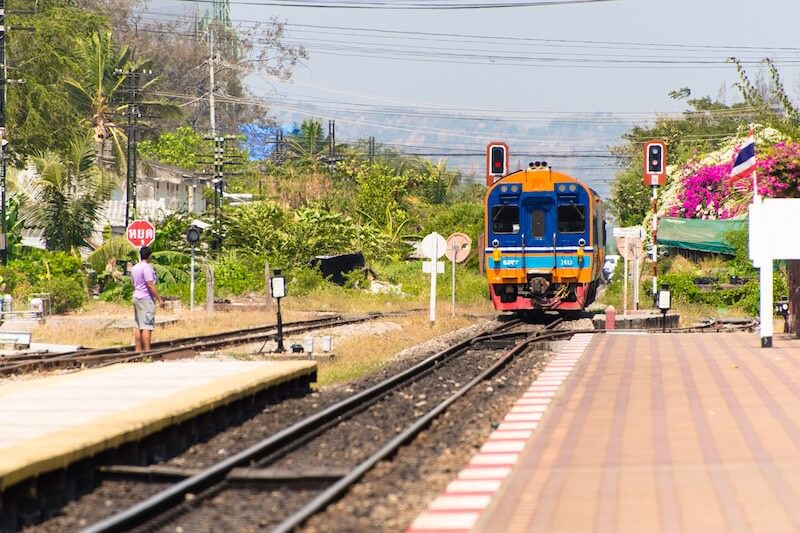 But the price of ticket compensates this slow trip – it begins from 40 baht and could be about 480 baht. The price of ticket depends on the class of carriage. There are always the cheapest tickets and you shouldn't buy them beforehand.
Taxi from Hua Hin to Bangkok
There is also the most comfortable, but more expensive way to get from Hua Hin to Bangkok – it's trip by taxi. There are many cab ranks and they are situated near the biggest places of interest.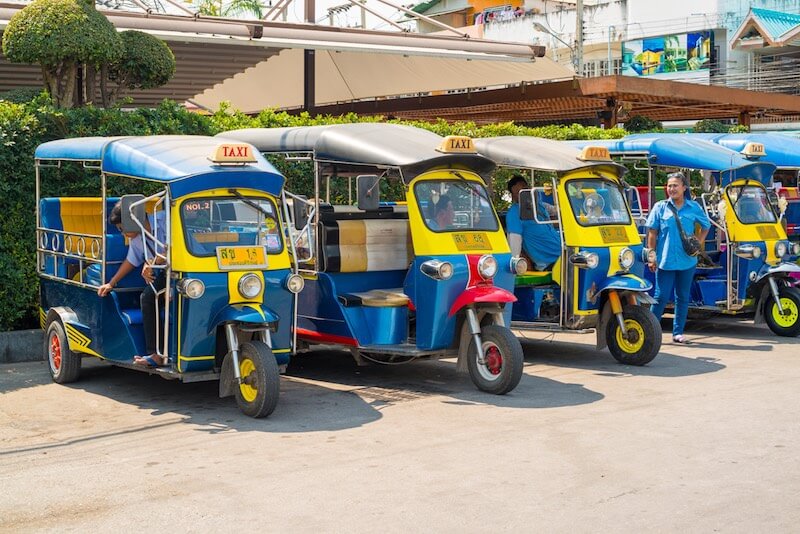 You should discuss the price beforehand, because drivers don't use counter for long-distance trip. The trip by taxi from Hua Hin to Bangkok will cost about 2000 baht. You should bargain with the driver because it will help you to make the price lower. The trip by taxi to Suvarnabhumi Airport will cost about 2500 baht. It will take you about 2-2.5 hours without any traffic jams.
Transfer
You can get in another comfortable way to the airport if you book personal transfer. It's especially comfortable if you have big luggage or you go with children. The price for this service begins from 3000 baht in one way. The car will be near hotel or in another conditioned place in Hua Hin in conditioned time and gets you to the place of destination. You can get to Bangkok in 2-2.5 hours and it depends on the traffic jams and the place of destination.