Belek is situated in 45 km from Antalya. It is famous for not only sandy beaches and warm sea, but the best golf areas and thematic clubs. It won't take you long time to get to Belek but nevertheless there are many ways to get to Belek. The easiest way is to order transfer from Antalya to Belek. We will tell everything below.

The way for independent tourists is a cab
There are many transfer agencies and cabs in the Antalya. You will find telephone numbers of these agencies in hotel or in the Internet. Private cabs you will find near the airport, station or markets.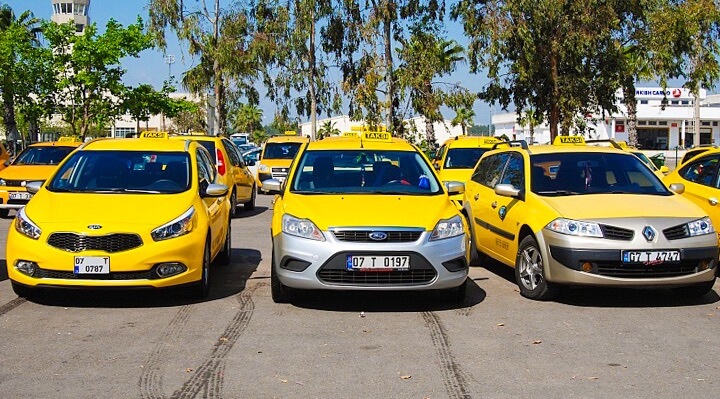 Advantages:
There are many cabs and it's easy to order the cab. It's very easy to call the agency and hire a cab.
It's comfortable way. You will be the only one passenger in the cab and you will be free to do whatever you want.
It's fast way. Passenger car will get you from Antalya to Belek in 30 minutes.
Disadvantages:
Price. The prices on benzene are very high in Turkey so the trip won't be so cheap for you. The price is won't be cheaper than 50$. If you need to go from 9 pm to 7 am you will have to pay in one and a half much more.
Safety. Cab is not comfortable way for trip with family and children. It's not easy to meet a cab with child safety seat. It's not rareness to meet driver without the MOT test.
Some drivers don't know district so good and they don't want to get tourists to the hotel.
The way for economical tourists is the bus
There are many kinds of transports in Antalya. You can find dolmush or long-distance bus. The last stop is Belek Otobüs Durağı.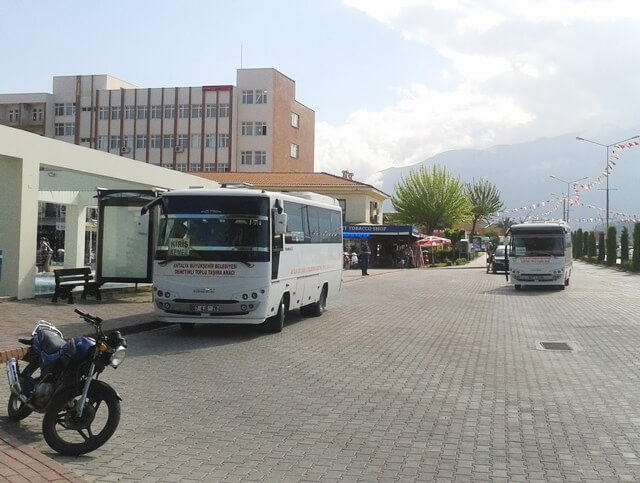 Advantages of public transport:
It's cheap. The medium price is about 10 liras and by dolmush it's cheaper.
Availability. If you want to get to your bus, you shouldn't buy ticket at the station. You can get to highway and then wave your hand and tell the driver the place of your destination.
Dimension. If you want to learn Turkey better you should choose this kind of transport. Public transport is used by native citizen and it goes through few settlements.
Disadvantages:
Comfort. This kind of transport is for truly extremers. It's very hot and stuffy in the bus and there won't be free seats.
Speed. The bus from Belek goes longer than transfer or cab.
Safety. Public transport in Turkey is in very bad conditional. No-one can promise you that this bus is in good condition and it is not broken.
The way for smart tourists – transfer
Personal driver will meet you near the airport, help you to take your luggage and take you to your hotel quick.

Advantages of this kind of transfer:
You can book this kind of transfer beforehand on the site. You can choose the kind of the car, number of passengers and order child safety seat.
All these cars passed the MOT test.
The price is fixed, you will pay for it at once and driver won't make you pay extra money.